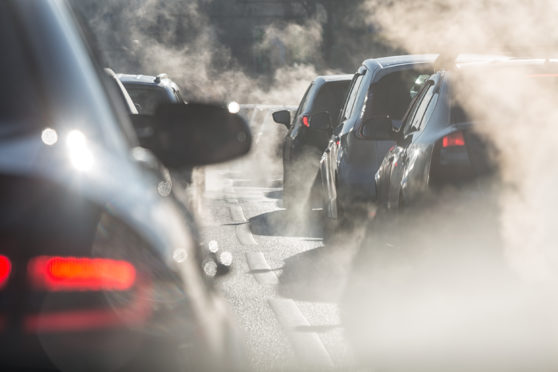 Every organ in the body is damaged by air pollution, according to a major new study.
It was already known that pollution is harmful to the lungs and airways but a comprehensive review now suggests almost every cell in the body could be affected.
Car exhausts, factories and power plants pump out fine particles that form a damaging combination of air pollutants.
Systemic damage to the human body is caused by inflammation from these particles, which flood the body via the bloodstream, the review found.
Friends of the Earth Scotland air pollution campaigner Gavin Thomson said: "This research adds to the mountain of evidence of the devastating impact that air pollution is having on our bodies.
"We know the most vulnerable people in Scotland – the elderly, the already ill and young children and unborn – suffer the worst of its effects.
"The case for ambitious action is clear.
"To protect public health, councils and the Scottish Government need to act to reduce the levels of polluting cars and other vehicles on our streets and near densely populated or sensitive locations like schools, care homes or city centres.
"By boosting investment in safe walking and cycling, as well as improving bus services, we can begin to tackle pollution levels and reduce the damage to our bodies."
The Scottish Government ordered a review of its clean-air strategy late last year, after Friends of the Earth Scotland's representative quit the Cleaner Air for Scotland Governance Group over lack of progress.
Among the potential health problems caused by air pollution are heart and lung disease, diabetes and dementia, liver damage, bladder cancer and brittle bones.
Fertility, foetuses and children are also affected by toxic air, according to the review by scientists from the Forum of International Respiratory Societies.
They concluded: "Air pollution can harm acutely, as well as chronically, potentially affecting every organ in the body."
Air pollution is a "public health emergency", according to the World Health Organisation, with more than 90% of the global population enduring toxic outdoor air.
New analysis indicates 8.8 million early deaths each year linked to air pollution – double earlier estimates – making it a bigger killer than smoking.
The Royal College of Physicians and the Royal College of Paediatrics and Child Health said 40,000 deaths are attributable to exposure to outdoor air pollution each year across the UK
In Scotland, Friends of the Earth estimate 2,500 people a year die early as a result of air pollution.
In January the campaign group revealed legal air safety standards are being breached at seven monitoring stations in three Scottish cities – Dundee, Edinburgh and Glasgow.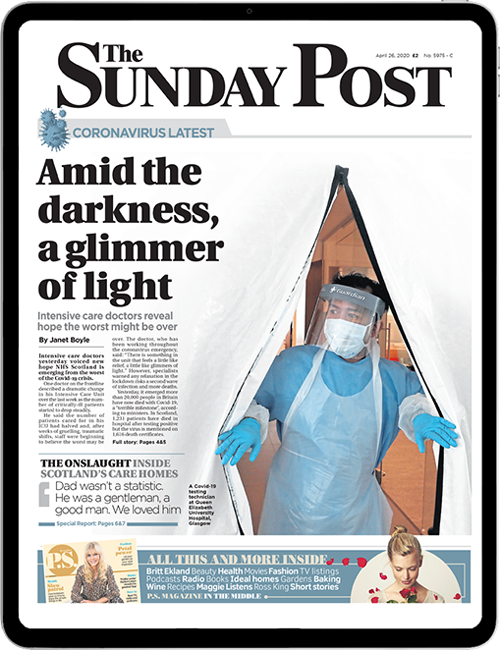 Enjoy the convenience of having The Sunday Post delivered as a digital ePaper straight to your smartphone, tablet or computer.
Subscribe for only £5.49 a month and enjoy all the benefits of the printed paper as a digital replica.
Subscribe