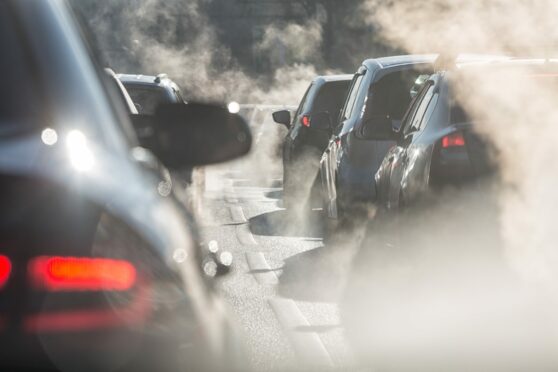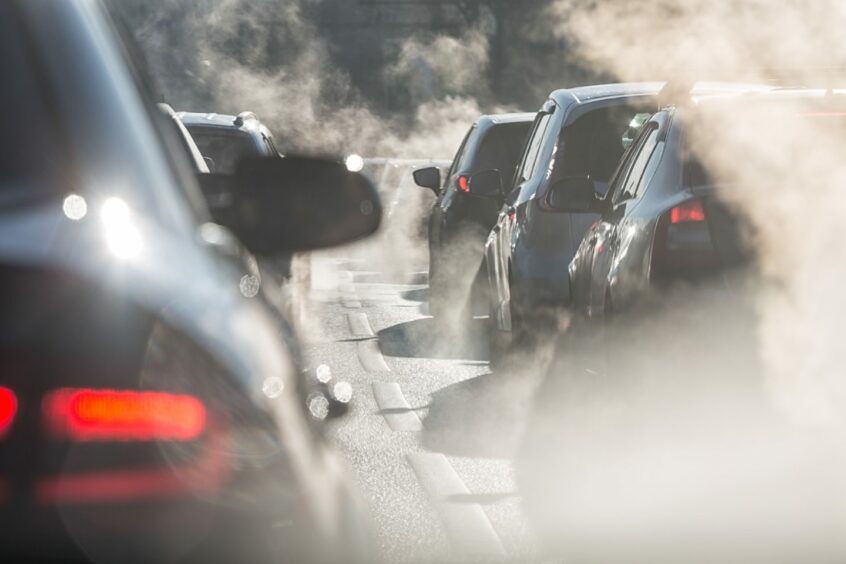 Scottish doctors are petitioning the Procurator Fiscal service to allow them to include pollution on death certificates.
GPs across the country have written for clarity over whether air pollution can be included among a patient's reasons for dying.
It follows the decision of a London coroner to rule that air pollution exposure was a contributory factor for schoolgirl asthma sufferer Ella Adoo-Kissi-Debrah.
The GP call also comes after a number of cases where Scottish patients have died while living in traffic-heavy areas and pollution is believed to be a factor.
Dr Munro Stewart, a GP based at Greener Practice Tayside, Tayside, said: "We believe it is reasonable to ask the Procurator Fiscal for air pollution to be stated as a factor or cause on death certificates.
"We have been aware for some time of the deleterious effect pollution has on asthma, heart disease and other major illnesses.
"The assistant coroner for Inner South London concluded that Ella Adoo-Kissi-Debrah died of asthma contributed to by exposure to excessive air pollution and there was no dispute of that.
"I have had patients whose health has been impacted by air pollution. One died in his 60s from heart disease, and the air pollution in the busy bus route where he lived was likely to be a factor.
"Other GPs have similar patients."
Expert calls for air quality monitors outside every primary school to protect children from emissions
The letter from doctors in Greener GP Practices in Glasgow, Forth Valley, Lothian and Shetland asks "when it would be appropriate for medical practitioners to identify that air pollution is a cause of death".
It cites evidence from Royal College of Physicians' research which suggests that deaths relate to several conditions including many from ischaemic heart disease, and cerebrovascular (blood flow to the brain) incidents, as well as people with chronic obstructive airways disease and asthma.
Their report sets out the dangerous impact air pollution is currently having on our nation's health – and states that around 40,000 people in the UK die annually because of exposure.
Their evidence points to cancer, asthma, stroke and heart disease, diabetes and obesity, as well as changes linked to dementia.
The toll on health services and businesses from people suffering illness and premature death is more than £20 billion every year, the RCP concludes. "We are asking the Procurator Fiscal if there is now sufficient evidence to establish that a person who has died after living for a substantial period in a location with high air pollution has died of a condition where there is substantial evidence of air pollution causing deterioration of the condition," Dr Stewart added.
"Is there further guidance drafted, but not yet shared, on when doctors should list air pollution as a cause of death?"
Not all deaths are reported to the procurator fiscal. Those that are reported include accidental falls, deaths from accidents and disease from work, such as mesothelioma, children who are suffocated and suicides.
The Scottish Government Cleaner Air for Scotland consultation document estimates that there are at least 2,000 attributable and premature deaths in Scotland annually from air pollution.
The Royal College of Physicians' report – "Every breath we take: the lifelong impact of air pollution" – puts the onus on political leaders at both local and national level to introduce tougher regulations to make polluters take responsibility for incidents where health is at risk.
It also demands that councils close roads or divert traffic near schools when pollution levels are high.
The Sunday Post last week revealed how parents and doctors have united to call for air quality monitors in primary schools.
It follows a demand from the Royal College of Physicians of Edinburgh to install them in every primary.
The Crown Office and Procurator Fiscal Service said: "Correspondence has been received and will be responded to in due course."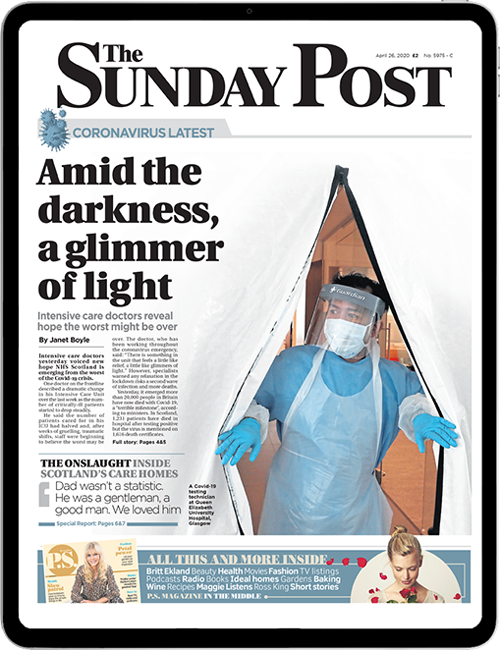 Enjoy the convenience of having The Sunday Post delivered as a digital ePaper straight to your smartphone, tablet or computer.
Subscribe for only £5.49 a month and enjoy all the benefits of the printed paper as a digital replica.
Subscribe