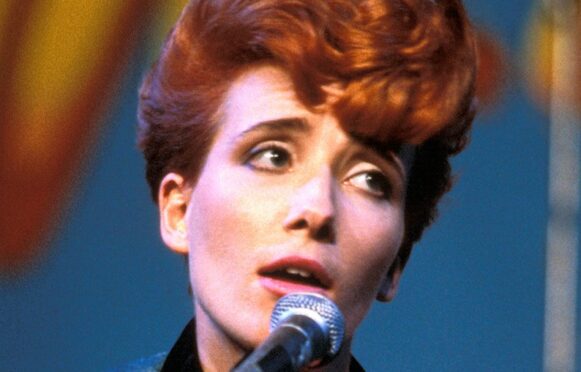 A flame-haired, smart-talking reluctant rock'n'roller Suzi Kettles became a Bafta-winning, career-transforming role for Dame Emma Thompson.
And the actress, who has enjoyed an acclaimed career since starring alongside Robbie Coltrane in Tutti Frutti in 1987 hails John Byrne, the writer, for the part's impact.
She said: "It was a stroke of the most extraordinary good fortune that my first 'straight' acting role was Suzi Kettles in John's masterly Tutti Frutti. A script like that bitingly witty and wise, was the greatest gift any young actor could have been given."
Her mother, actress Phylidda Law, also quickly saw the genius in Byrne's story of how the washed-up Majestics hit the road again after the death of their front man and rock'n'roll reprobate Big Jazza McGlone.
Thompson recalled: "I remember showing it to my mother (also a working actress and a Scot) and she read it straight through, handed it back and said, 'You have to do this. It's incredible'.
"I met John many times and loved him for his clear sight, his brilliant mind and his kindness. The fact that he is also a truly great artist just goes to show how amazing a human can be."
Feeling the Byrne: Retrospective show hails artist's towering 60-year career
Actor John Gordon Sinclair, who starred in the follow-up series Your Cheatin' Heart, is another fan of Byrne's writing and remembers being blown away after seeing The Slab Boys on stage for the first time. He said: "It was like hearing someone sing a song in your own language.
"It felt like one of those moments, hearing a play where people spoke the way I did. It was so witty and funny and he had this really unique way with dialogue. It was the same with the scripts for Your Cheatin' Heart. I loved saying the words in that script."
Sinclair was offered the lead role in BBC Scotland's 1990s TV drama, playing journalist Frank McClusky across from Tilda Swinton as mob moll Cissie.
McClusky falls for her and so agrees to help exonerate her husband for a crime he is in prison for but that she believes he did not commit. Sinclair, whose big break had come in 1980's Gregory's Girl. recalls meeting Byrne for the first time.
He said: "I was a bit in awe of him – I was meeting one of my heroes, and was working with him on something I really wanted to be a part of. He has a presence, and really knows his own mind. That's when I became aware of him as an artist.
"He would go on to the set and do set dressing before we would film.
"There was one scene in a tattoo parlour, and John was saying 'it's not right, it's not dirty enough' and so he spent the next three hours going around the full set to make it dirtier.
"The director didn't have much choice, no one had much choice. People thought he was overstepping the mark, but I didn't think so. He had an artistic vision, and it was his name on the poster. He gave me a sketch that he did of my character Frank McClusky, which has pride of place in my house."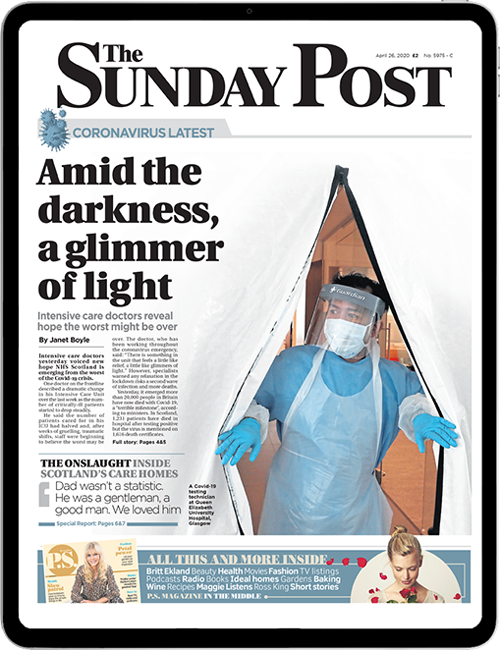 Enjoy the convenience of having The Sunday Post delivered as a digital ePaper straight to your smartphone, tablet or computer.
Subscribe for only £5.49 a month and enjoy all the benefits of the printed paper as a digital replica.
Subscribe