A dapper genius and artistic polymath, John Byrne has been a towering presence in Scotland's contemporary art scene for more than 60 years.
Now, at 82, he will be centre-stage this summer as Scotland's biggest city hosts the first ­retrospective of his work in more than 20 years at Glasgow's famous Kelvingrove Art Gallery.
John Patrick Byrne: A Big Adventure will chart the career of one of Scotland's greatest artists, who left the carpet factories of Paisley, his hometown and inspiration for his acclaimed Slab Bloys trilogy, to paint and write his way into the country's cultural life.
The working-class slab boy, who mixed the colour for the carpet samples, was perhaps not the atypical art student passing through the doors of the illustrious Glasgow School of Art but his talent could not be ignored. It was soon winning the attention and acclaim of his lecturers before winning him the top prize for fine art in his final year there, along with a travel scholarship that allowed him to expand his artistic horizons abroad.
But, despite all his ­promise, his career was a slow burn and Martin Craig, curator of the Kelvingrove exhibition, said: "John was an artist and wanted to be an artist but it was virtually unheard of, especially in Scotland, of someone supporting themselves on art alone, without another income or gig to back it up."
'Patrick'
His paintings were not ­selling and, despite the admiration of fellow artists and lecturers, his working-class background meant he did not have any family connections to open the doors of the best galleries.
In 1967, however, an ­opportunity arose for his work to be exhibited in The Portal Gallery in London, which championed idiosyncratic artists. There was a catch, however – the gallery was looking to give space to "naive" artists who had no links to the classical art community and were untrained. That, unfortunately, was not Byrne after his years at one of Britain's most respected art schools.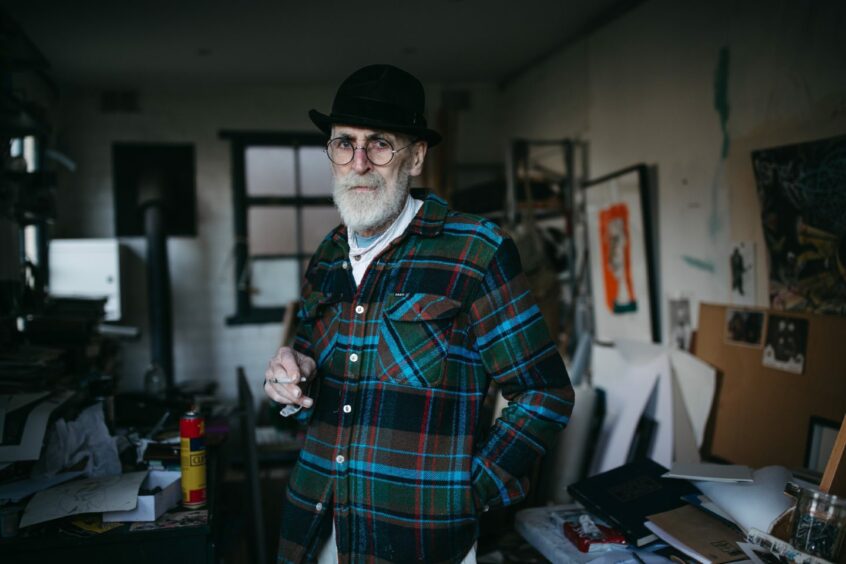 So Patrick Byrne was born, named after his father, a rough-and-ready Glaswegian prodigy with no formal training whatsoever, and sent one of "Patrick's" paintings down to London in August 1967 for consideration. "Patrick was an amalgamation of Byrne himself, his dad, and a bit of fiction!" said Craig. "He would often write letters to fellow art students under a pseudonym, and would slip in and out of different characters.
"But he wasn't trying to take the mickey out of the gallery. It was more out of necessity, and as a way for his work to be seen and heard. He came clean only two months later and the gallery went ahead and exhibited his work anyway."
Emma Thompson: Witty, wise, brilliant and kind. John Byrne gave me the greatest gift
Charlotte Riordan, head of contemporary art at Lyon and Turnbull Auctioneers, noted the creation of the Patrick character was as much a part of the artwork as the paintings themselves.
She said: "He was being a bit playful and a bit cheeky. He was trying to play and subvert the market a little bit and so it was strategic, in that it worked but there is also a sense of performing in there and that it is almost part of the art itself. It shows how he was approaching things at such intelligent, interesting angles all of the time."
I wouldn't change a thing: John Byrne on art, life, painting in purgatory and typing with one finger
The persona stayed with Byrne for decades, and he continued to sign off artwork as Patrick even into the 1990s and 2000s, allowing him to paint in a distinct style when the mood took him. The creation of the Patrick persona was indicative of Byrne's uncanny ability to shapeshift as an artist, a talent that has made him somewhat singular among his peers, and prevented him from being pigeonholed as any one type of artist.
"He's never been easily ­categorised. People think if you're a good painter, surely you won't be able to write that well, or be a costume designer too, or a theatre maker – but John is all those things," said Craig. "Yet his artistry is always so strong that you can always tell, no matter what style or medium he is working in, that it is a John Byrne piece. He has never followed anyone else. He is uncompromising, he knows who he is and therefore his art knows what it is, and what it's saying."
Roots
For years, Byrne, once voted Scotland's Most Stylish Man, was better known for his theatre and screenwriting work, coming to public attention for penning landmark plays such as The Slab Boy, which has been staged regularly at home and abroad since being written, as well as writing the scripts behind huge cultural TV moments such as the 1987 BBC Scotland series Tutti Frutti, or the 1990 follow-up Your Cheatin' Heart.
Tutti Frutti introduced actors such as Robbie Coltrane and Dame Emma Thompson, while Your Cheatin' Heart featured a young Tilda Swinton in a leading role, and a New York production of The Slab Boys in 1983 starred the fresh-faced and then-unknown actors Kevin Bacon, Sean Penn and Val Kilmer, trying out their best Scottish brogues on unsuspecting American audiences.
Now happily settled in Edinburgh with wife Jeanine, Byrne has never forgotten his west of Scotland roots. Craig said: "Paisley and his Catholic upbringing were always big influences on him, and it came through in his work. When he was growing up, Paisley was one of the most deprived areas in Scotland but he remembers it with love and always says, 'from the grit in the oyster comes the pearl'. It is certainly built into him, and his career."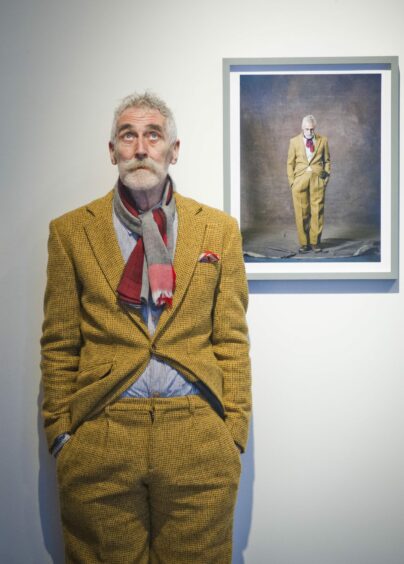 Riordan noted how Byrne's origins still influence his artistic style. "What I loved about his Teddy Boy subjects was that it was a record of Paisley and Glasgow's past and unique aesthetic. There is an absolute edge to a lot of his work, he does not shy away from the sinister or the macabre. Especially in his Teddy Boy works, there's the threat of violence, or poverty looming – there is a realness to it. It's very representative of lots of people's experiences of what Glasgow and Paisley was like in that moment of time, but in a very stylised way. He very much touched on those issues."
John Patrick Byrne: A Big Adventure was initially supposed to coincide with Byrne's 80th birthday in 2020, but the pandemic put an end to such plans. Now that the show is back on the road, Craig is excited to introduce young and uninitiated Scots to Byrne's artwork.
"When we first started speaking to John about this exhibition and what he wanted it to be like, he said that he wanted it to be like going to the cinema, he wanted it to be fun. We've tried to do that, to make it an experience, and more than an art exhibition or the story of his life. We wanted to capture the essence and joy in his art."
---
John Patrick Byrne: A Big Adventure starts at Kelvingrove, Glasgow, on May 27 and runs until September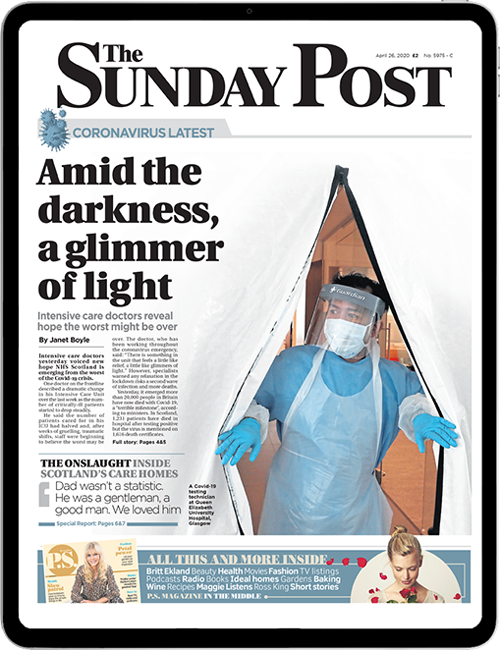 Enjoy the convenience of having The Sunday Post delivered as a digital ePaper straight to your smartphone, tablet or computer.
Subscribe for only £5.49 a month and enjoy all the benefits of the printed paper as a digital replica.
Subscribe