THE uncle of tragic Barra teenager Eilidh MacLeod has spoken of the musical legacy of his late niece after she was killed in the Manchester Arena bomb attack in May.
Donald Manford, a councillor on the island, told how the 14-year-old's influence will be seen in the generations of young musicians coming through behind her.
Mr Manford spoke to The Sunday Post after members of Eilidh's pipe band played for the first time since her death at the island's Castlebay Community Hall.
They performed as actress Elaine C Smith visited Barra as part of her Burdz Eye View TV tour of Scotland.
He said: "Eilidh began to bring them forward, and she has passed on all she knew about the music.
"For these young boys to come out and play after the trauma of them losing their band leader is an enormous tribute.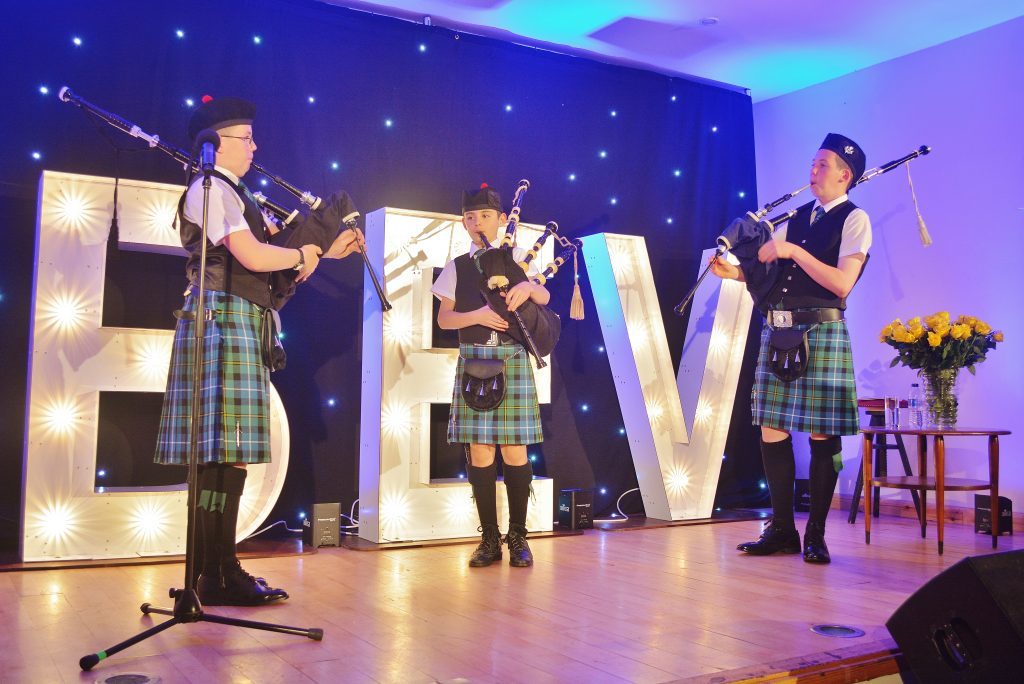 "We are so close to each other here, and because of the circumstances, and the age of the girls, when you talk about family in a small community like this… well, we are all family.
"We all know each other.
"But we go on, we find ways. It's one step in front of the other from here.
"These children contribute all the time to this community.
"There isn't an event on in any of the three village halls that the children don't contribute entertainment to."
Eilidh's friend Laura McIntyre was left seriously injured in the attack following an Ariana Grande performance at the Manchester Arena which killed 22 people.
Comic Elaine collected £3000 for the community in impromptu whip-rounds at other legs on her TV tour of tiny community halls throughout the Highlands and Islands.
Barra Pipers musicians Martin Sinclair, Iosaph Galbraith and Andrew MacNeil performed before a crowd of 100 islanders during the Burdz Eye View show's interval.
Speaking immediately after her performance, Elaine said: "We made sure before I came that I wouldn't in any way offend the family.
"If they'd felt it was inappropriate, I would have happily have postponed and come later. But people were saying that the island needed a chance to laugh again, and I think it was okay to laugh.
"So if that's what your career has brought you to – a day on a wee island making people laugh for a couple of hours at a time when they really need it – then job done."
The show will be screened on STV on Friday.