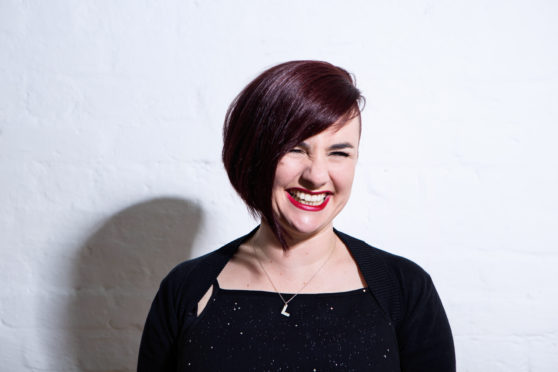 Even on her last performance before a well-earned day off, Laura Lexx is full of bright energy from the get-go in her show Knee Jerk.
And considering the array of weighty topics she covers in this brilliant hour, it's no mean feat keeping that up.
A large crowd filtering way up into the Gilded Ballon's Turret leads to a slight delay in getting the show underway but it's always a good sign to see so many flocking to a show.
It's certainly for good reason.
Early on, Laura reveals she has eco-anxiety, a crushing feeling that we're all too busy caught up with other issues, rather than the impending death of the planet.
And on those issues it's become so polarised that both sides are just getting angry because they think they're losing.
Laura very much has her side, and pairing one liners with smart social commentary, she breezes through Brexit – which for the purposes of discussion in this edition of the show will be known by the codeword Aston Villa.
But this is more than just a show about the dreaded B-word, ranging from camel-riding robots to social media tribalism.
Laura returns several times to her therapist's advice on how to cope with various mental health issues that she says she's keeping a lid on – although more of a coaster on a pint glass than a grip-lock.
For each issue, she uses the stage space well to either represent the different sides to the argument or to signify the coping mechanism of working the fear back to find the root cause of the conflict.
The latter stages of the show feel a little less smiley, but remain full of laughs and at no point feel like a stern lecture. Laura reads the audience well and keeps them engaged throughout.
She takes aim at transphobia within feminism, seeing very little sense in the bathroom debate, before ending with a lengthy, smart and gradually angrier look at how gendering the sports of football and netball during primary school PE leads to sexism.
With a show this strong and such high demand for seats, a Rapunzel-like confinement to the turret won't last much longer and it'll be bigger venues in future for Laura.
Verdict ★★★★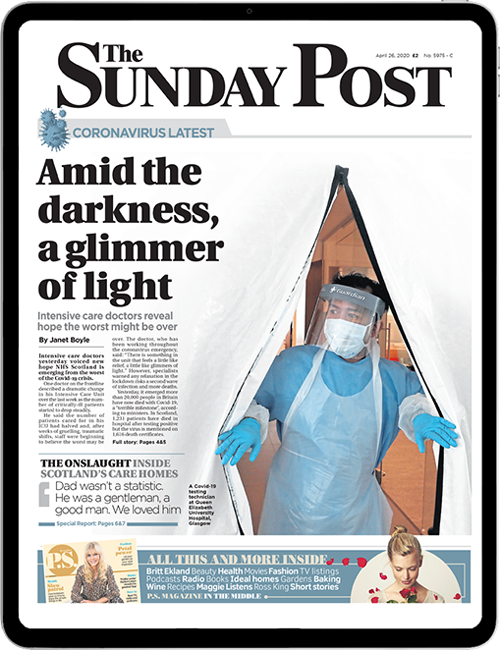 Enjoy the convenience of having The Sunday Post delivered as a digital ePaper straight to your smartphone, tablet or computer.
Subscribe for only £5.49 a month and enjoy all the benefits of the printed paper as a digital replica.
Subscribe