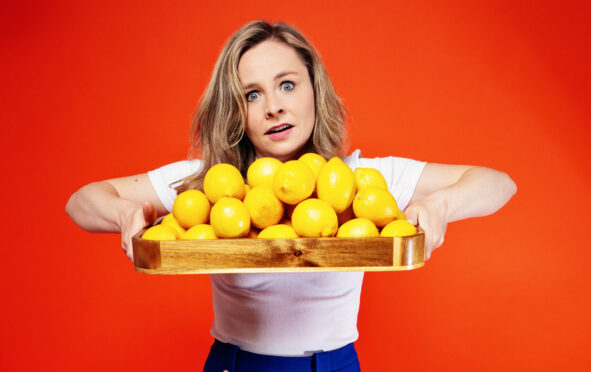 Having had runs in New York and London with her first Fringe show, Sasha Ellen is back for more this year with her latest hour, When Life Gives You Ellens, Make Ellenade.
In it, she asks and answers the big questions about finding love in the modern world.
As a professional Dungeon Master for the game Dungeons and Dragons, she's also bringing her comedy game show Character Building Experience to the festival.
---
Did you enjoy your festival experience last year?
Last year was a bit of a special year – we had all had three years away from the Fringe and it felt like a treat to be back. Coming back to something familiar and missed to find that it's all still where we left it.
The Fringe has definitely changed, in lots of different ways, but it was nice to know that there are still mac and cheese pies and that the fourth week of the Fringe will always feel post-apocalyptic.
What is When Life Gives You Ellens, Make Ellenade all  about, and what inspired it?
I guess, technically, you'd call When Life Gives You Ellens a break-up stand-up show but, in truth, the show isn't actually about the break up. It's about all the fun stages you go through after a break up: finding somewhere to live, trying to order a human being online like a pizza, going to the murdery houses of strangers from the internet, etc. You know, the coconuts stuff we are meant to be weirdly cool with for no reason.
How pleased have you been with the response to Character Building Experience, and at bringing it back?
Character Building Experience is a joyful, quirky show that attracts joyful, quirky people. It's mostly comedians being chaotic so people really do come to play.
We always have a mix of diehard nerds and people who have no idea what roleplaying games are, which is built into the ethos of the show: anyone should be able to walk into the room and being able to enjoy the show, regardless of their level of experience.
That applies to audience and acts. There is something lovely about getting an aggressive political comedian to come and play a whimsical bard called Angry Bastard.
You're a professional Dungeon Master, how did you get into DnD?
I got into DnD the same way I think a lot of people do – through friends. One of my best friends from school actually taught me to Dungeon Master (DM), so my players affectionately call him their Grand DM.
But if you don't know people who already play DnD, that no longer means you can't join in. That's actually what professional Gamesmasters are for.
What did you make of the film version from earlier this year?
I really enjoyed it. With all DnD-inspired stuff, there is a very fine balance between including people who are in no way familiar with the game but are curious about the concept and tenacious nerds who will rage at every inaccuracy with the fire of a thousand suns. And I think the new DnD movie really struck that balance.
Sure, some stuff was unlikely/impossible but there was enough story and humour to keep everyone engaged and enough small references to keep the nerd in me feeling smug at getting the reference.
What's your favourite one-liner?
What's the worst thing to be in the world? An egg- you only get laid once, you only get smashed once and the only bird who sits on your face is your mother.
---
Sasha Ellen: When Life Gives You Ellens, Make Ellenade, The Counting House @ 4.15pm, 4-27 August (not 8, 15, 22) and Character Building Experience, The Counting House @ 8.45pm til 27th August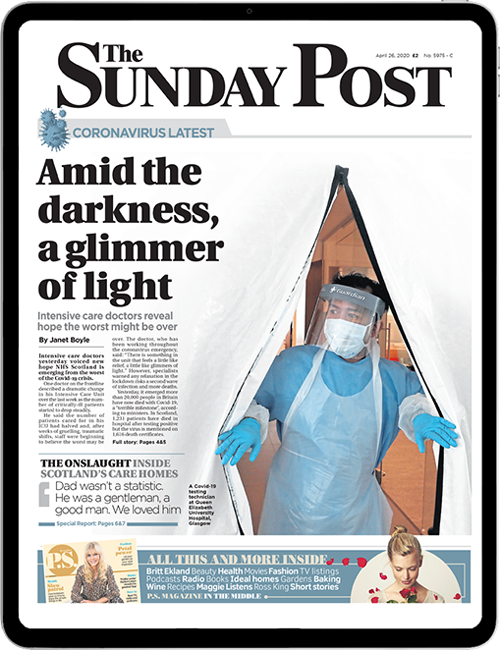 Enjoy the convenience of having The Sunday Post delivered as a digital ePaper straight to your smartphone, tablet or computer.
Subscribe for only £5.49 a month and enjoy all the benefits of the printed paper as a digital replica.
Subscribe