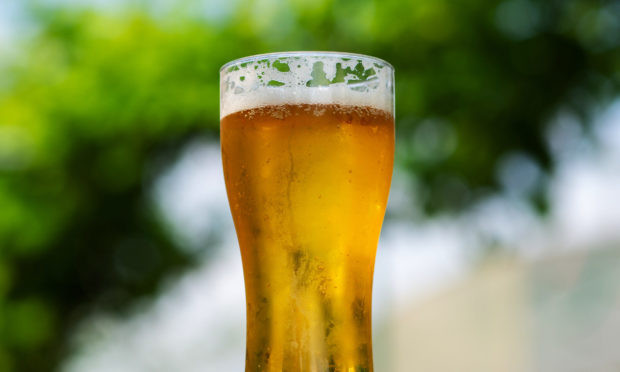 Finally, after more than three months of lockdown and isolation, Scotland now has reasons to be cheerful and a glimmer of hope – indeed belief – that the worst might just be behind us.
Nicola Sturgeon last week announced she was slightly lifting some of the lockdown shackles holding our tourism and hospitality sector in economic purgatory.
Not before time, many frustrated and almost bankrupt business people cried. We went into this crisis together, the politics and bitter rivalry between Westminster and the devolved governments were shunted to one side. So why are they now back? And why aren't we acting as one on the way out? Why have we been moving at different speeds, with different rules and parameters?
Surely the sensible – and certainly less contentious and divisive – approach would have been to agree on one timescale, one route to recovery.
Be that as it may, let's not dampen our spirits too much. Instead, let's raise a small glass and toast these equally small lockdown easings. A package of measures that will see the lifting of the five-mile travel ban and the opening of self-catering holiday homes and caravans next week, followed by the opening of Scotland's beer gardens and outside restaurants – then indoor pubs and restaurants on July 15 as well as hairdressers, cinemas, museums and the indoor meeting of up to three separate households.
But let's not get too excited. These slight easings of the lockdown might be a necessary lifeline for a few struggling businesses, but not for all, and certainly not for those who don't meet the strict opening criteria, which are difficult to plan for because many are still being drafted.
The two-metre social distancing rule will still be in place, although hopefully not for long, and will have to be rigorously adhered to. In order to stop punters shouting and possibly spreading the virus, there can be no loud music or blaring television. When has that ever stopped someone with a wee bevvy in them from raising their voices?
Meanwhile, Dundee's licensing board is apparently considering a ban on outdoor patio heaters because they don't want people gathering under one to get warm. It is also looking at a three-metre ban on anyone smoking or vaping. You couldn't make it up…but they are.
Most worrying, though, is the legal requirement of the licensee to collect and securely store, for possibly up to 21 days, customers' personal contact details. This is the data that must be handed over to the authorities, in order that they can track and trace in the event of a reported outbreak. No details, no admission, no drink! No collection of data, no licence!
This seems all a step too far and smacks of Big Brother to me. And, unless strict protocols and guarantees are put in place to protect privacy and data, then I would have some serious concerns.
As for the reopening of nightclubs, live music venues and theatres…well, unless all social distancing is removed then they will sadly have to remain shut.
There is hope, though. It changes from one day to another. Rather than opening with a "blended mix", schools will now return in August with no social distancing.
Surely, if it's good enough for the kids then it should be good enough for those who are slightly older or, at least, young at heart.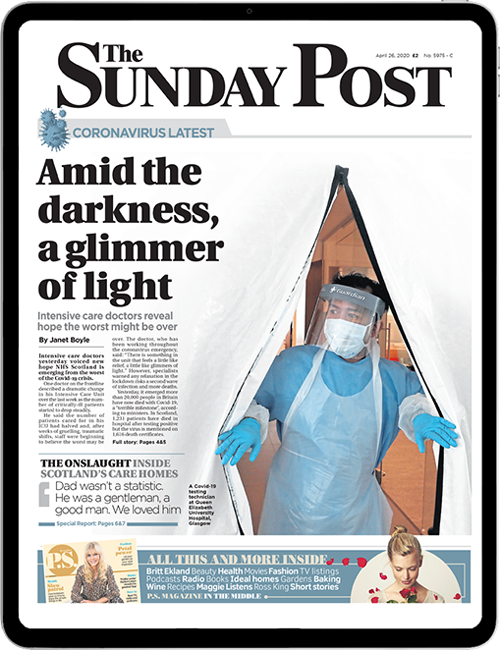 Enjoy the convenience of having The Sunday Post delivered as a digital ePaper straight to your smartphone, tablet or computer.
Subscribe for only £5.49 a month and enjoy all the benefits of the printed paper as a digital replica.
Subscribe