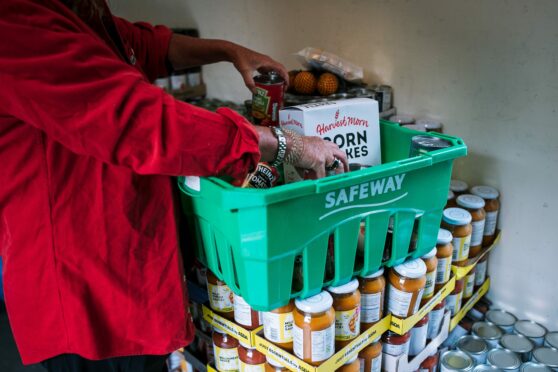 Care workers are being forced to use foodbanks to feed their families after ministers removed a sick pay safety net, we can reveal.
Staff in the private care sector have told how they are facing an impossible choice after the Social Care Staff Support Fund ended: provide for their families or risk the vulnerable Scots they care for.
Workers spoke out amid mounting calls for the reinstatement of the Social Care Staff Support Fund, a lifeline introduced during the pandemic but axed by the Scottish Government last month.
Ministers launched the fund, which guaranteed care staff £95.85 a week if ill or forced to isolate, saying it was essential "eligible social care workers do not face financial hardship when off ill or self-isolating due to coronavirus".
However, care staff say Covid remains a risk along with other viruses, like flu, and the fund should remain in place to help support staff and protect vulnerable Scots from illness and infection. One worker working for an agency in the private sector told how she had been on the staff of a care home during the pandemic when, she said, staff were working under almost unimaginable stress.
Care crisis: 'Slashing sick pay means staff have to risk patients' health or face debt'
"The thought of catching Covid concern everyone during the pandemic but we had more than double the worry," she said.
"We worried about our own health, we worried about unknowingly taking it into work and we worried about how on earth we were going to feed our children if we became ill?
"The support fund took a little of that worry away. Certainly, before it came in, I had colleagues going to the foodbank to keep their families going. They will undoubtedly be going now the fund has stopped. It is awful that we are being put in that position."
Last week, The Post revealed the findings of a staff survey by GMB Scotland revealing four out of five care workers have thought about quitting in the last year because of low pay, poor conditions and increasing stress.
The carer, who is in her 30s and works in Lothian, said: "The job we do couldn't be more important. It's hard, stressful work with a lot of responsibility for some frail people.
"It is obscene that our pay does not even come close to recognising that and we are forced to work without basic protections like sick pay. We could do just about anything else and earn more but we don't because we want to do this.
"We are not looking for a medal, we just want pay and conditions that recognise what we do."
Kirsty Nimmo, GMB Scotland organiser, said the fund was a safety net that protected staff from financial hardship while bolstering safeguards for those they care for.
She said: "Care staff should not be put have to face this dilemma every time they think they might possibly be getting ill.
"The support fund offered basic sick pay, something that workers doing such an important job should have as a matter of course.
"It must be reinstated immediately while permanent sick pay arrangements are put in place with private operators."
Scottish Care, which represents the independent care sector, said the cost of living crisis was having a huge impact on the workforce. It added: "We are seeing a number of care workers using foodbanks as they struggle to pay for food and cover bills.
"This comes at a time when the social care sector is seeing an unprecedented workforce shortage. The inequality between terms and conditions for social care staff compared to the NHS is a factor in why care providers are struggling to recruit and retain workers.
"Scottish Care has long called for staff to be properly remunerated for the vital job that they do, the terms and conditions, along with low wages simply do not reflect the skills, professionalism and value of carers."
Labour MSP Monica Lennon campaigned for the introduction of the support fund and is now backing calls for it to be reinstated.
Writing in The Post today, she said: "We have heard too many warm words from ministers about how valued our carers are but words are cheap and these vital workers deserve meaningful action to ensure there work is properly respected and fairly rewarded."
She pressed the case for the reinstatement of the support fund during First Minister's Questions at Holyrood on Thursday, saying it was shameful that "carers could not afford to be ill."
First Minister Humza Yousaf hailed social care staff but insisted the support fund was never intended to be permanent and that other initiatives, including the Fair Work in Social Care Group, were under way to improve pay and conditions, including a promise for a £12 an hour minimum wage.
Who cares for the carers? We all should
By Monica Lennon
Every day, they are delivering tireless, life-changing support for some of the frailest, most vulnerable Scots but who is caring for our carers?
Despite our society depending on their crucial work, far too many of our social care workers are being asked to endure unacceptably low pay and poor conditions.
It is shameful, for example, that so many committed staff working in the private sector have no sick pay and will suffer financial loss if they are ill or even suspect they might be ill and need to stay off work.
That is why I campaigned so hard for the introduction of the Social Care Staff Support Fund during the pandemic to provide a financial safety net that undoubtedly protected workers from financial hardship and almost certainly saved lives.
It was a practical, impactful lifeline and removing it now, before any alternative sick pay arrangement has been agreed with the private sector, is needless, dangerous and shameful.
Covid has not gone away and taking away this vital support will not only make the lives of carers even harder and even more stressful but may risk the lives of those they care for. Ministers should not be taking chances with the welfare of older and disabled people who depend on social care.
That is why I am calling, along with GMB Scotland, for this vital safety net to be reinstated urgently.
We have heard too many warm words from ministers about how valued our carers are but words are cheap and these vital workers deserve meaningful action to ensure there work is properly respected and fairly rewarded.
That is clearly not the case when a recent staff survey by GMB Scotland reveals four in five social care staff have considered quitting in the last year, four in five believe their jobs are more stressful and damaging their mental health.
A similar proportion simply believe it is unaffordable to continue working in social care.
These are people who do not do this work solely for the money because, frankly, they could earn more in other jobs in other sectors.
They do it because they care and many are unwilling to leave because they worry what would happen to the people they care for if they did. That selfless commitment and care should be applauded and rewarded not exploited.
So, who cares for the carers? We all should.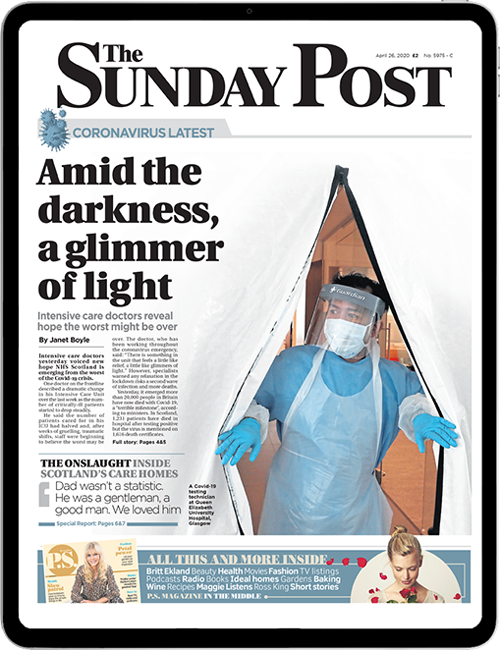 Enjoy the convenience of having The Sunday Post delivered as a digital ePaper straight to your smartphone, tablet or computer.
Subscribe for only £5.49 a month and enjoy all the benefits of the printed paper as a digital replica.
Subscribe