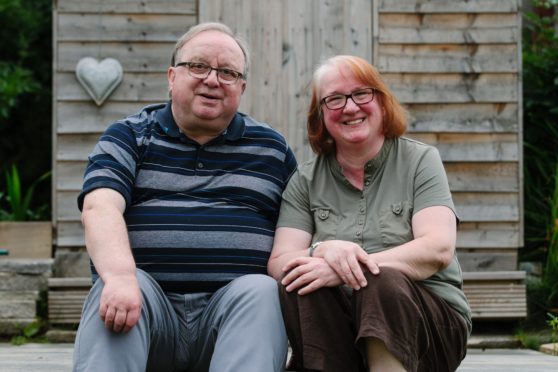 Long-time charity workers Eileen and David Petrie couldn't wait for their first holiday in five years.
In February the couple paid £1,699 at the Flight Centre in Glasgow for a bespoke, week-long trip to Germany in May.
"For the past few years we had been caring for our elderly parents who sadly have now all died," said Eileen, 61, from Knightswood. "This involved a lot of travelling between our previous home in Liverpool and Glasgow, where David's mum lived, and we were both pretty exhausted.
"We decided to treat ourselves by paying for nice hotels in Berlin and Hamburg and we were really looking forward to the break, which was also to mark our 13th wedding anniversary."
In preparation for the trip, the couple even spent several months brushing up on their German language skills.
"We were planning a bit of a cultural visit to see the museums, art galleries and gardens in both cities, while travelling around by train," said Eileen, who has tirelessly worked as a charity fundraiser for for many years.
However, when the Covid-19 pandemic struck and lockdown measures were introduced around the world, the Petries' holiday was cancelled.
"We appreciated the pressures on travel firms because of this and waited patiently to hear from the Flight Centre about a refund," Eileen said. "And then we waited… and we waited.
"Telephone calls to the company were answered by junior staff who had no power to take any action and emails only elicited computer-generated replies."
Eileen said the couple did receive a credit note to rebook at a later date.
"However, my job had come to an end and we suddenly had no income so we just wanted and needed our money back," she said. "But we just couldn't seem to get anywhere with this."
In frustration, Eileen wrote to Raw Deal and we asked the Flight Centre to investigate.
Good news is the company moved quickly and the full £1,699 has now been refunded to the couple.
The Flight Centre said: "We sincerely apologise that Mr and Mrs Petrie experienced a delay in getting a refund for their holiday.
"Unfortunately, due to the rapid evolution of the Covid-19 crisis and the complex nature of our tailor-made product offering, it has taken longer than expected to process refunds for our customers.
"It's been a difficult time for us, our people and the entire travel industry, but we are doing everything we can to rectify this."
Eileen said she was grateful to Raw Deal for stepping in.
"We really do appreciate your help, as we were very frustrated and worried that we wouldn't get the money back," she said. "Thanks for all your good work on behalf of the ordinary people – you make a real difference."
---
Know your rights
Many airlines and travel firms are offering customers vouchers or credit notes for cancelled trips instead of the full refunds they are legally due.
If you do say yes to a voucher, it may be worthless if the company goes out of business. Also, most travel insurers will not pay out for a cancelled trip when the travel company has a legal obligation to issue refunds.
You don't have to accept vouchers but may have to claim your money back through your bank or the small claims court.
Under Section 75 of the Consumer Credit Act, a credit card issuer is jointly liable for purchases of £100 or over if the goods or services don't materialise.
A voluntary scheme for debit card transactions allows you to request a charge-back through your bank which, if successful, reverses the payment you made to the trader.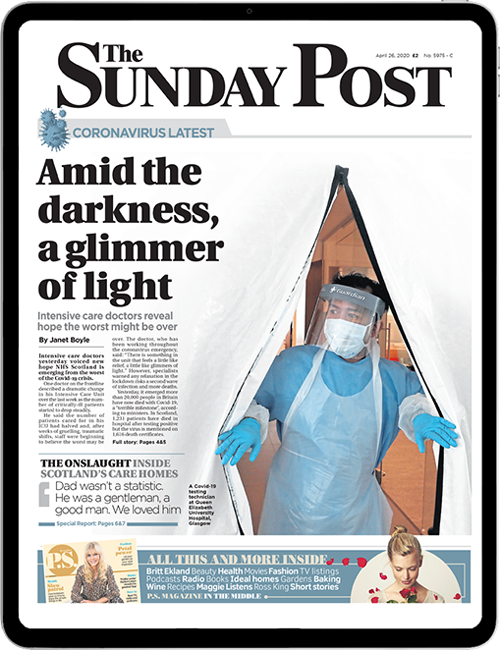 Enjoy the convenience of having The Sunday Post delivered as a digital ePaper straight to your smartphone, tablet or computer.
Subscribe for only £5.49 a month and enjoy all the benefits of the printed paper as a digital replica.
Subscribe