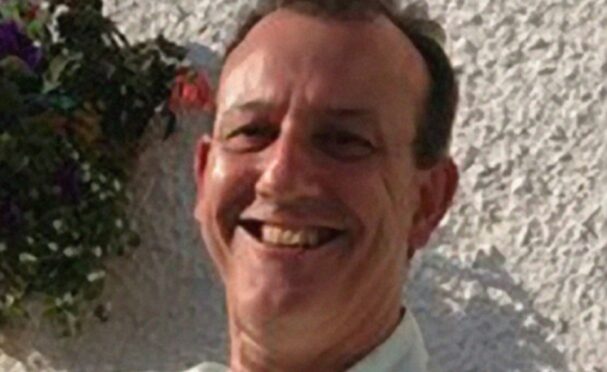 Council bosses concealing concern about a violent and abusive social worker told his wife that she risked disciplinary action for reporting him.
Tricia Bell, speaking publicly for the first time about her treatment by the City of Edinburgh Council, told how senior managers protected her former husband Sean Bell.
Tricia, who was also a social worker, and another of Sean Bell's ex-wives, Elaine Samson, were repeatedly beaten and sexually assaulted when married to him but a critical report found his bosses did nothing despite knowing of allegations. Both women have agreed to be named.
The council last week apologised and promised change but his ex-wives have called for independent investigators to be called in to probe complaints against staff in future.
Bell was found dead at the foot of Salisbury Crags, in Edinburgh, in August after police charged him with offences, including the rape of a woman in her teens.
The independent probe led by QC Susanne Tanner found his behaviour was an open secret at the council but he was protected by an "old boys' network" of friendly bosses.
Former education director Alastair Gaw, who resigned last year, and Andy Jeffries, a senior manager in the children and families department who quit in August, are both criticised in the report.
Jeffries held a collection for Bell after he was suspended by the council during the police investigation last year, and wrote a eulogy after Bell took his own life. Tricia, who was married to Bell for 10 years, said: "He expected me to engage in sexual acts of any description. When it became obvious I would not do what he expected me to do, that was when the violence started.
"The first time it was reported to the council was in 1998 by one of his victims. That social worker went back to a line manager and Sean made a statement which said you don't want to believe a word that comes out of that girl's mouth. So, no action was taken. She went on to disclose information about the abuse another three times.
"Nothing happened. So I told a manager what I had experienced in 2011. I was told he was dealing with that. That was Andy Jeffries.
"He didn't act on it. There was no communication from the council, other than threats to discipline me if I continued to ask questions."
An email sent by a former senior manager in 2020, seen by The Sunday Post, warned Tricia to refrain from any further discussions or correspondence with anyone about Bell and reminded her of disciplinary policies.
Before he died Bell had also been charged with assaulting Elaine Samson, his first wife. She said: "Quite early on there were signs he had a short temper. The first incident I can remember was when he threw a knife at me across the kitchen and it just missed me. Later there came sexual violence and a lot of psychological abuse. He was merciless."
Susanne Tanner QC told a council meeting that almost 100 witnesses had come forward during her investigation into the local authority's handling of complaints against Bell, whom she described as a serial abuser. Chief executive Andrew Kerr admitted at the same meeting: "Undoubtedly, our record keeping and our ability to have comprehensive HR records, particularly historically, has hampered a number of our investigations."
Elaine Samson said: "There needs to be specialist independent people brought in to look at any allegations of abuse by staff. It is clear that the managers were not equipped to deal with somebody like Sean, who was manipulative and discredited anyone who complained about him."
Kerr issued a public apology to all three women at the council meeting and pledged to implement all of the recommendations in the report.
Council leader Adam McVey said: "I want to thank the survivors for the courage, sincerity and perseverance in sharing their horrific experiences. I also want to apologise to them on behalf of all councillors."
The council said: "The email was intended to prevent the ongoing police investigation (into Sean Bell) from being compromised, not as a threat of disciplinary action. We are sorry, however, if that is how it came across.
"A plan for the full implementation of the recommendations is due to be considered next month."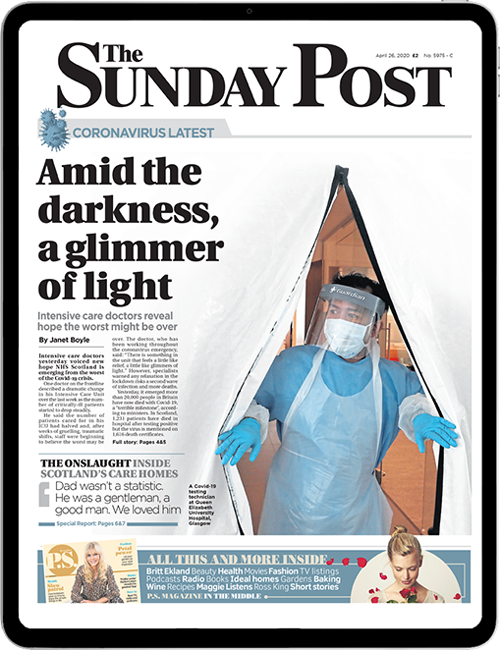 Enjoy the convenience of having The Sunday Post delivered as a digital ePaper straight to your smartphone, tablet or computer.
Subscribe for only £5.49 a month and enjoy all the benefits of the printed paper as a digital replica.
Subscribe