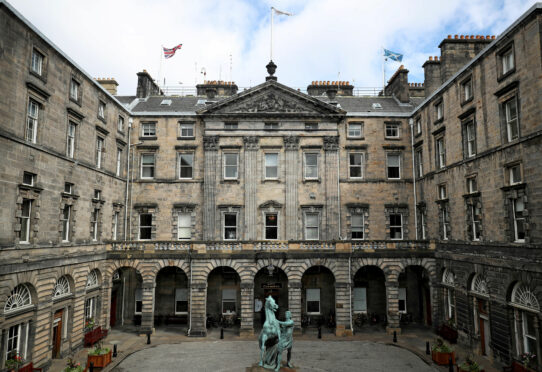 A council at the centre of a child protection scandal allowed a vulnerable young woman to live with a care worker suspected of sexual abuse.
An excoriating but still secret report into Edinburgh City Council's secure care services details how social workers allowed the teenager to live with a carer sacked and later struck off over an inappropriate relationship with a 15-year-old girl.
The council has rejected mounting calls to publish the report after only releasing a summary and councillors, allowed to see the full document, were banned from taking notes.
However, sections of the report, seen by The Sunday Post, reveal how the local authority's most senior executives ordered an investigation into Edinburgh Secure Services (ESS) after Gordon Collins, a care worker, was convicted in 2016 of grooming and abusing children at two homes.
An email from then head of social work Michelle Miller to service managers in 2017 said an investigation was to be ordered, on the authority of the council's chief executive, Andrew Kerr, into the culture of the care service and what was a "serious and extremely complex" situation. She said an independent organisation was to be commissioned to carry out the investigation but, the report notes, this never happened.
An extensive investigation was finally ordered in 2020, after a whistleblower alleged serious misconduct at two secure units, Howdenhall and St Katharine's, which provide residential care for some of Scotland's most vulnerable children, regarded as a risk to themselves or others.
The local authority's monitoring officer would report "illegality, maladministration and injustice" within ESS with sources suggesting the report details a "toxic management culture and physical and mental abuse of highly vulnerable and disturbed young people in the council's secure units going up to 2020".
Despite calls for greater ­transparency from Scotland's Children's and Young People's Commissioner and The Promise, working to improve Scotland's care system, the council has so far refused to release more detail and allow a fuller debate about the crises and the lessons to be learned.
Writing in The Sunday Post today to mark the 18th anniversary of his role, the children's commissioner Bruce Adamson says there is much more to be done to better protect Scotland's children and called for the introduction of the United Nations children's rights charter, saying it "is the most important thing we can do to protect children's rights".
Today, we can reveal the report describes how staff were aware a girl under social work supervision was living with residential care worker Kasia Koziara, who was investigated for a sexual relationship with a 15-year-old girl. Koziara, who was in her 30s, was sacked by the local authority in 2016 and removed from the register in 2018.
The report details how one social worker emailed colleagues and senior managers to voice serious concerns about the situation but, after urging action, he complained the council was slow to act. In one email, the social worker, who has since left the council, said the girl's perception was "we would rather she stay with someone we think is a paedophile".
The report describes how the girl allegedly told social workers: "You sent me to Kasia's. You didn't have any concerns when I was living there, you made out it was okay to go there, but all the time you were investigating her."
She said: "You were bound by the law to look after me. You made my life a misery. Are you happy? For a looked after and accommodated child does it look like I've been looked after enough?"
Discussion of the report by ­councillors was cut short when a meeting ran over time and Fiona Duncan, chair of The Promise Oversight Board, who led an independent review of care in Scotland that found the system had failed some children, said the council should publish more detail from the report to allow a more informed debate and assessment of the lessons to be learned and changes made.
She said: "It's not possible to learn, unless we know and understand. There are, rightly, criticisms and concerns about City of Edinburgh Council not publishing information about what took place in Edinburgh Secure Services. The decision not to debate, at their meeting last month, the major investigation outcome report that documents serious failings over a period of more than a decade right up to the end of 2019, including 90 recommendations for change, is concerning.
"At the forefront of any decision about what information to make public must be the protection of the identities of young people involved. Often it is not enough to simply redact names and dates as the circumstances of the stories themselves can, too often, identify individuals.
"However, it is equally not good enough to hide behind the protection of anonymity as a reason not to be open and transparent. City of Edinburgh Council must ensure information that explains the reality of what happened is made public so that lessons can be learned and so that whatever has ­happened never happens again.
"There is precedent for that approach in how significant case reviews are published. Scotland made a promise to its children, and for this to be kept it is important City of Edinburgh Council shares what it has learned to inform the future direction for Scotland's secure care provision, and to be reassured children and young people living in St Katharine's and Howdenhall are safe, that their rights are being upheld."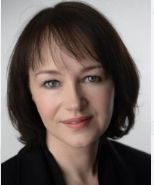 The report into ESS reveals how, in 2017, the same social worker, who attempted to secure action on the girl's living arrangements, criticised the council's reluctance to investigate complaints of abuse by at least three other young people. Among those he emailed with his concerns in 2017 was Sean Bell, a senior social worker later accused of sexual and physical abuse. The 59-year-old was found dead at the foot of Salisbury Crags in Edinburgh in August 2020 while awaiting trial for sexual offences.
Susanne Tanner QC was ­commissioned to investigate the scandal and, in a report last year, described how an "old boys' network" meant complaints about Bell were not properly investigated. She concluded: "There is not a universally positive, open, safe and supportive whistleblowing and organisational culture for the raising of and responding to concerns of wrongdoing within the council." Two senior managers resigned over the scandal.
Lib Dem leader Alex Cole-Hamilton, who previously worked for Aberlour, a children's charity, said the details emerging from the report only deepened concern and bolstered calls for it to be published and fully discussed: "These are very concerning allegations but we still know too little about what happened, how it was investigated and what was done to ensure lessons were learned.
"This is also more fuel to the fire of those calling for justice and for searching questions to be answered. This goes to the heart of the protection of the most vulnerable children and without those answers this is on the cusp of becoming a fully-fledged scandal. What we need now is full transparency and the report should be published without redactions and the newly elected council given an opportunity to question officials."
The leader of Edinburgh's Conservative councillors, Iain Whyte, said: "There needs to be a full, transparent inquiry into this case as a matter of urgency. We cannot allow this to continue. We have a duty of care to the children we look after."
Michelle Miller, former chief social work officer, who was promoted to executive director of health and social care and served in that role for a year before she retired in 2018, said she could not remember the detail of the case. Miller, now chair of the Scottish Children's Reporter Commission and a board member at the Scottish Police Authority and its Whistleblowing Champion, said: "It is five years ago, so I can't recall the detail of the case without access to records, but my position throughout my time at the council, and which continues to this day, was always that any complaint or concern should be investigated fully and independently where appropriate. I cannot say if, how or why the decision may have been made not to do so in this case. Unfortunately, I cannot say either how or why the Children and Families Department might have made the decision they did on placement."
Of Koziara, the Scottish Social Services Council, said: "We can confirm this worker was removed from our register in November 2018." Police investigated the situation leading to her being struck off but found no evidence of criminality.
City of Edinburgh Council was asked about the case but responded by providing the same statement it released previously: "Publication of the report, which contains sensitive and personal information, could lead to the identification of young people and also impact ongoing internal disciplinary investigations. The welfare of those affected remains our key priority. Our investigation, following a referral to our independent whistleblowing service, Safecall, identified significant failings into practices and activities and we apologise to the young people affected by this and praise those who contributed to the investigation.
"Their testimonies helped to inform the findings and recommendations, which are now being taken forward as part of a robust and detailed improvement plan. Significant changes are already in place and we are confident children and young people are now safer and better supported.
"Susanne Tanner QC and her review team were satisfied this matter, once raised, was progressed appropriately through the relevant processes and both Safecall and Police Scotland were involved, providing independent oversight and demonstrating the importance and effectiveness of the whistleblowing process."
Unless we see the report and hold them to account, nothing will ever change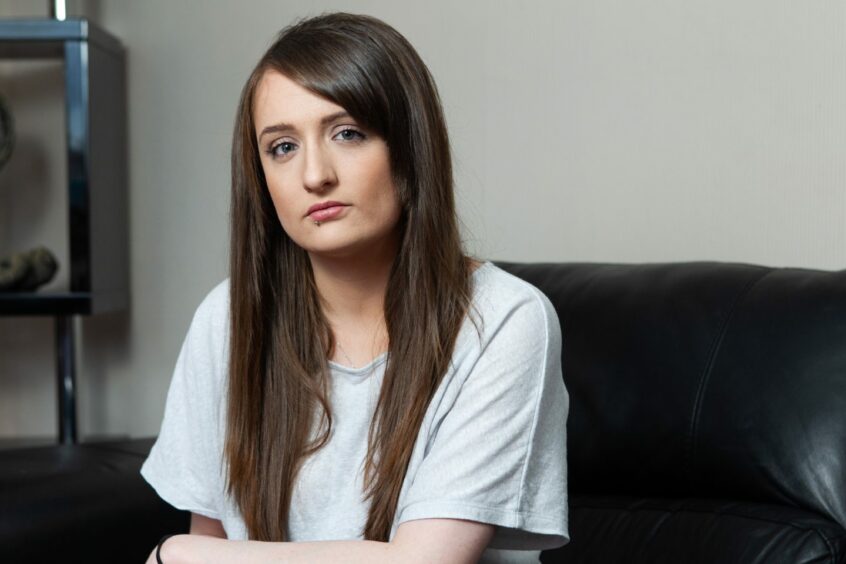 Women who were abused while in Edinburgh's secure units have spoken of their fears that more children will suffer and echoed calls for the release of a damning but secret report.
The report found children held in two Edinburgh council residential secure units were physically and mentally abused but only examined the "toxic management culture" in the decade up to 2020.
However, children had been abused in the secure units for three decades. In 2016, former council carer Gordon Collins was jailed for 10 years for grooming and assaulting female residents aged 13 to 15 between 1995 and 2006.
The Sunday Post told last year how Holly Hamilton won £100,000 in damages after being repeatedly targeted by Collins when she was 15. Ms Hamilton, now 31, was not believed when she first reported the sexual abuse and now suffers from PTSD.
Yesterday she said: "The council needs to the publish the report and stop hiding things. It is not enough to say it will act on the recommendations. How can we trust it to do that? Children have been abused in secure units for decades. Unless the public can see the report and councillors can hold them to account, nothing will change.
"Sadly, I just don't think there's going to be an end to the suffering. How many generations of broken children will this system create?"
I still have to deal with the trauma every day: Care abuse victim wins £100,000 compensation
In the late 1990s another teenager was strip searched by male staff who also put their hands inside her pyjamas, burned her with a cigarette, denied her a full education and refused her antidepressants prescribed by her GP.
In 2018, the council upheld her complaints about the treatment when she was just 15 and apologised. Now in her 30s, the woman, who has asked not to be named, said: "The council should publish the report about abuse at secure units in Edinburgh. If they don't publish it, they obviously have something to hide.
"There has been horrendous things happening in Edinburgh's secure units for decades.
"I was in St Katharine's from December 1997 until August 1998 and I was abused then.
"Many of the people who were there then are still working at the council but in more senior positions.
"Some of them are expected to implement the recommendations from the report. The perpetrators have been put in charge of changing the culture.
"So, I have no confidence that things will change. They have known this is happening for years and they don't care."
Commissioner: Ministers must act now to give children UN protection
Scotland's children's champion has urged politicians to break the deadlock over the United Nations charter to protect the rights of children.
It is 18 years since Scotland appointed its first Children and Young People's Commissioner and Bruce Adamson, the third, says adopting the United Nations Convention on the Rights of the Child (UNCRC) remains a priority. Last year MSPs voted to incorporate the convention in Scots law, but the UK Supreme Court then sent the legislation back to Holyrood for further consideration, ruling the parliament had exceeded its powers.
The UK Government had opposed the legislation, saying there could be a subversion of devolution, with Acts of Parliament being amended or repealed because of clashes with Scots law. Adamson said since then there has been too little urgency in finding a way to enshrine the rights in law and urged action. He said: "It's been over a year since the Scottish Parliament unanimously passed the law to incorporate UNCRC, but after the UK Supreme Court asked for amendments, progress has stalled. There's been a concerning lack of urgency from the Scottish Government. Six months of silence. Every day of delay is another day that children's rights aren't protected."
Meanwhile, England's former Children's Commissioner, who stepped down last year, says children were let down during the pandemic, and allowed to be abused out of sight. Anne Longfield told Times Radio: "We did fail children during lockdown. Not least, of course, closing schools for so many weeks and months, but also not understanding how vulnerable children would be during that period."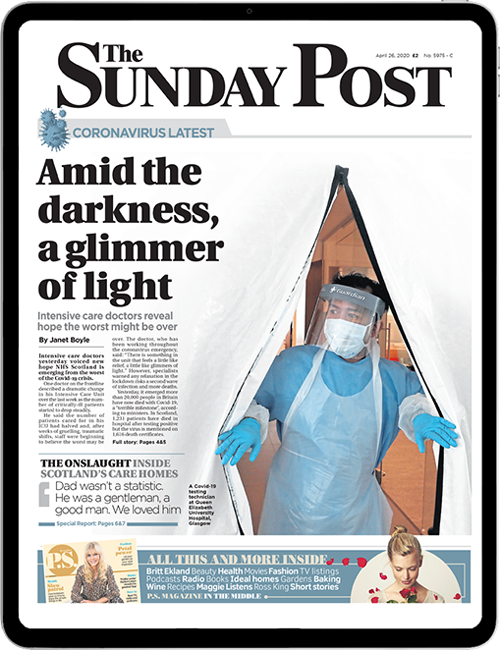 Enjoy the convenience of having The Sunday Post delivered as a digital ePaper straight to your smartphone, tablet or computer.
Subscribe for only £5.49 a month and enjoy all the benefits of the printed paper as a digital replica.
Subscribe