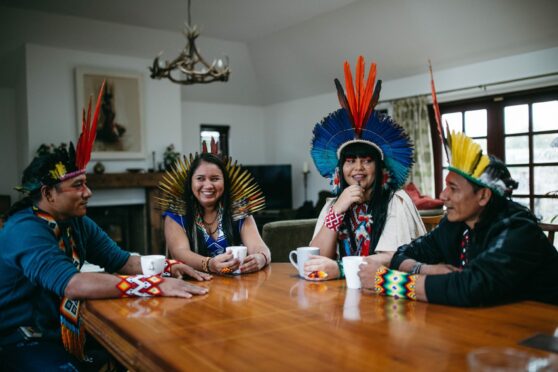 Sitting in a Renfrewshire farmhouse, 5,500 miles from home, Thaline Iny Karaja is a woman on a mission.
She has come to Cop26 in Glasgow from the Brazilian town of Santa Isabel to fight for the survival of her people, the indigenous Iny Karaja.
With passion and precision, she explains how decades of mining and deforestation have scarred her people's landscape and destroyed traditional ways of life.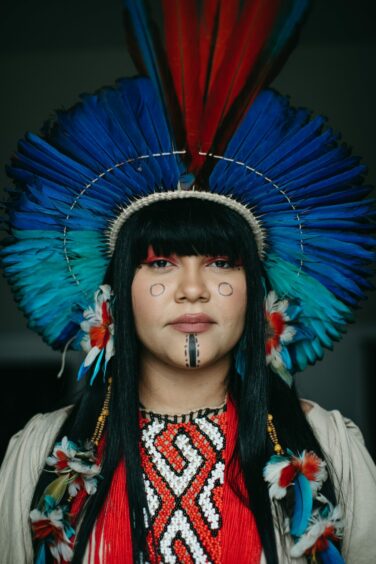 Speaking through an interpreter, she said: "Illegal mining and factory-scale farming has polluted our rivers, making it difficult for many to live the healthy lives of our ancestors. Rivers that once flowed freely are now filled with silt and falling to new lows as the surrounding vegetation disappears.
"Even at 26, I have seen the landscape change hugely from that of my childhood. We all must remember that preserving the tropical landscape will help to protect both people and animals now under threat.
"While the rest of the world likes to watch TV programmes of our wonderful forests they should also know indigenous people are under siege from industrialisation.
"Ask yourself how long will those cameras be able to film our beautiful country before it is all changed and destroyed?"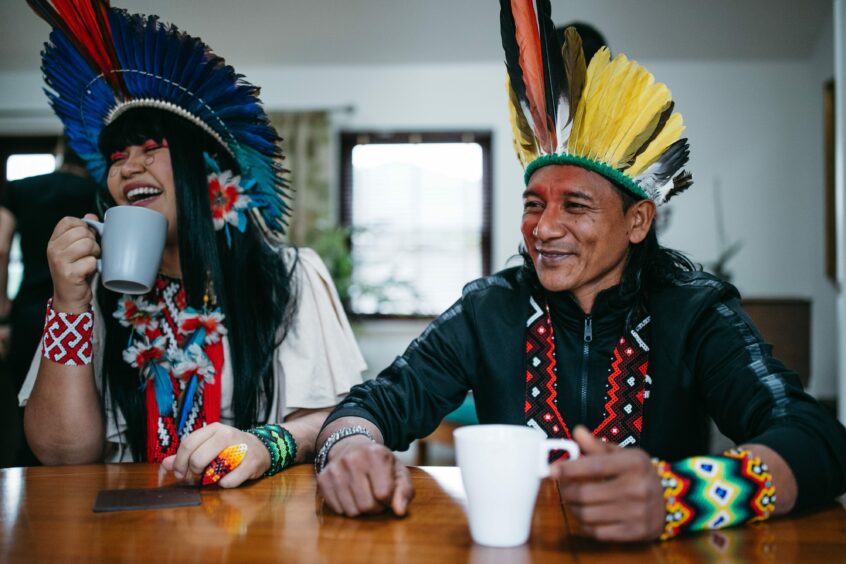 Thaline has been brought to Scotland by the Association Jiboiana, which works with indigenous people to protect nature. She will speak at a meeting to raise the plight of the indigenous people of South America.
The Parana River, one of the main commercial waterways in South America, reached its lowest level in 80 years because of climate change, scientists in Argentina, which shares the river, reported in August.
Meanwhile, Brazil has become the world's largest exporter of soy, with 80% used for animal feed and as an alternative to meat for vegetarians – driven by industrial-scale farming. Brazil now also tops the global production league table for beef and chicken.
Where once lived indigenous people and animals is now thousands of acres of soy.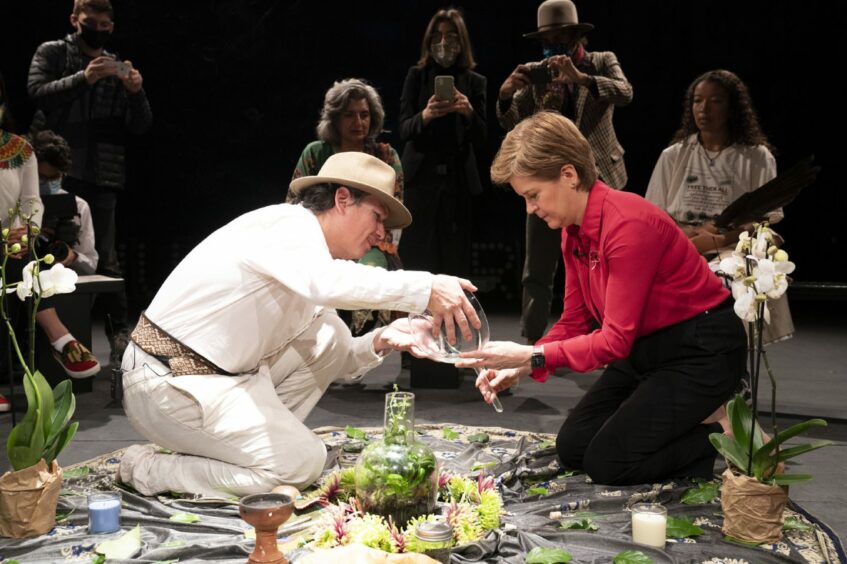 "Our vast tropical land is home to 5% of the species on Earth and cannot be written off," Thaline added "Centuries of living off the land and rivers have been replaced by fast food, which is slowly killing our people. Diseases of the industrial world are now common and many now have diabetes, obesity, depression, high blood pressure and a pregnancy related disease pre-eclampsia, and they all conspire to shorten our lives. We never evolved to eat processed foods and our bodies are suffering.
"Our parents say these illnesses were almost unheard of when they were young and lived traditional lifestyles. If you erase nature and replace it with mining and farming there is a price to pay, both in damage to the planet and our health."
The American Diabetes Association (ADA) reports that changes in lifestyle linked with Westernisation plays a major role in the global epidemic of type 2 diabetes.
Indigenous people of Brazil are suffering the same fate as the First Nation people of North America now in the grip of a diabetes epidemic. About 60 years ago the disease was unknown among those following traditional lifestyles, reports the ADA.
Meanwhile, a rich seam of the natural element niobium – used for cars, planes, spacecraft and nuclear weapons – is the focus of another struggle to preserve the land. Brazil has the world's largest supply.
Scientists at Sao Paulo University have warned that the risk to ecosystem conservation and indigenous people is too great and niobium should be kept in the ground. But they face political pressure to expand mining to government-protected areas.
Thaline said: "When will people realise we do not need a new car and that embracing nature is the only way we will survive as healthy humans?"
Thaline, a singer and activist, will speak with indigenous leaders about conservation of the rainforest and lead a sacred prayer ceremony at MBN, 112 West George Street, Glasgow, on Wednesday at 5pm.
Indigenous peoples represent 5% of the global population but protect 80% of the Earth's biodiversity.
Yesterday First Minister Nicola Sturgeon met with indigenous peoples from the Americas who have arrived in Glasgow for the summit.
She said: "They have an important message to convey on behalf of those least responsible for the global climate emergency, who are often first and most severely affected by its consequences."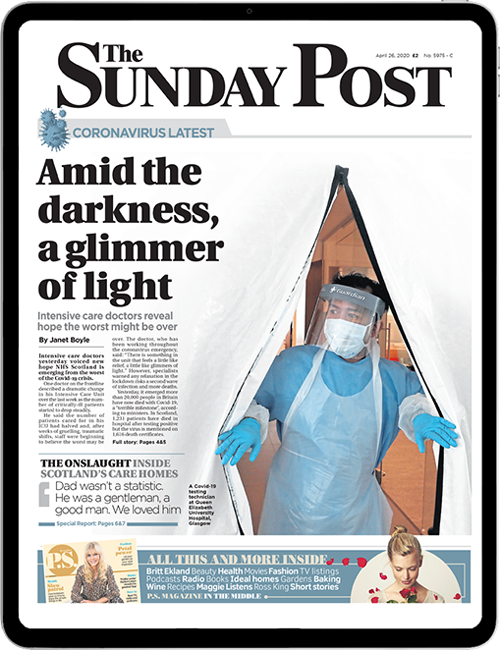 Enjoy the convenience of having The Sunday Post delivered as a digital ePaper straight to your smartphone, tablet or computer.
Subscribe for only £5.49 a month and enjoy all the benefits of the printed paper as a digital replica.
Subscribe