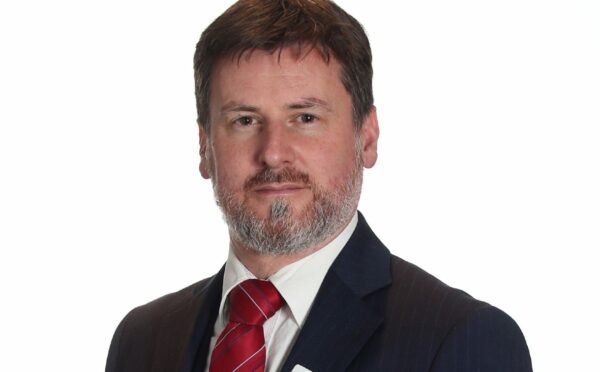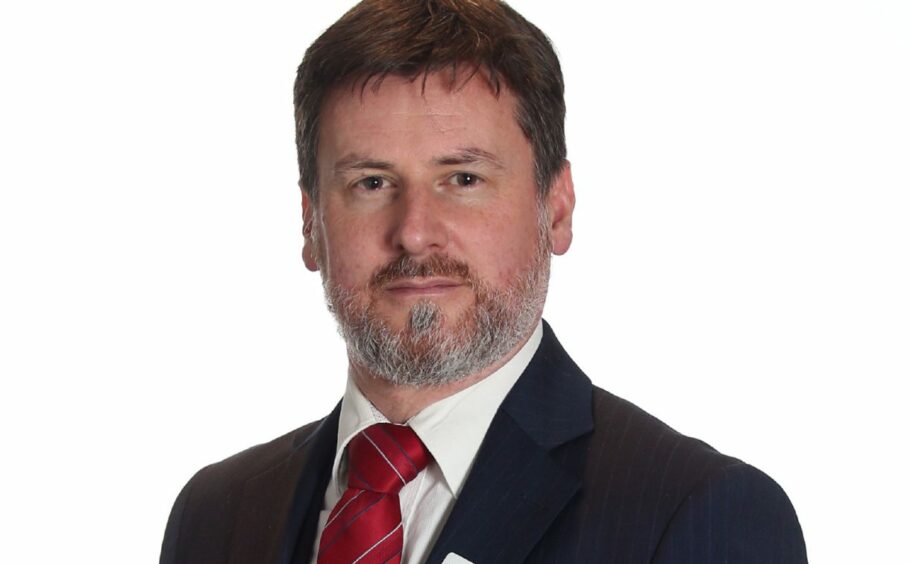 A council's failure to fully investigate a care scandal in 2017 put more children at risk, according to the Children's Commissioner for Scotland Bruce Adamson.
Edinburgh Council's chief executive Andrew Kerr ordered an independent investigation into secure care services in 2017 after a review into Gordon Collins, a care worker, was convicted of sexually abusing children at two homes, but the inquiry did not go ahead.
A full investigation was eventually ordered in 2020 and an excoriating but still secret report details a toxic management culture and alarming allegations of physical abuse.
We reported last week how it also describes a vulnerable young woman being allowed by the council to live with a care worker suspected of an inappropriate relationship with 15-year-old girl.
The council has rejected mounting calls to publish the report after only releasing a summary and councillors, allowed to see the full document, were banned from taking notes.
Care crisis council let vulnerable girl live with suspected paedophile
Children's Commissioner Bruce Adamson is among those calling on the council to publish the report in full while protecting the identity of the young people referred to. His officials have now held a meeting with senior managers at the council and a subsequent letter sent to the local authority's children's services director Amanda Hatton criticised the council for a lack of action following the Collins report.
It said: "We were dismayed to see so many similarities between the issues raised by the most recent investigation and that review report.
"It is right that the council acknowledges that failure to properly respond to the Significant Case Review report five years ago has led to a situation in which children were subject to unacceptable and unlawful conduct."
Adamson welcomed the council's offer of independent legal advice to those affected by the scandal but rejected an invitation to join the council's strategic improvement board because he is an independent watchdog.
Instead, he asked for quarterly progress reports and called for the publication of the critical secure services report.
However, he was told it is being withheld to avoid derailing disciplinary proceedings against staff and a subsequent decision on whether to release it would be for councillors to take.
The council had ordered an inquiry after the review into how Collins groomed and abused children at two homes, in 2017 but, Adamson said, the failure to commission an independent investigation meant more children were "subject to unacceptable and unlawful conduct".
He said: "I have been clear that it is an important rights safeguard that the young people affected are provided with the appropriate supports including independent legal advice and have asked that the council provide us with an update when that has been undertaken."
Children's commissioner: We must tell our young people to stand tall, be brave, think big, believe
An emergency meeting is being held on Tuesday following our reports last week and leader of the council's Conservative councillors Iain Whyte is calling for an end to the secrecy surrounding the report. He said: "Councillors might try to have the discussion in private if there are data protection issues, but what we are asking for doesn't need to expose any of that.
"My view is the chief executive should be publicly questioned by councillors. He is ultimately responsible for overseeing children's services. He is ultimately responsible for ensuring his director implements things, especially when it comes from the top, and I think he's been asleep on the job.
"We now know there was an investigation ordered at the behest of the chief executive, or under his authority, in 2017 and nothing happened. That's a new allegation and it's the first thing that can be drawn directly to Andrew Kerr.
"If his authority was used to order an investigation and then he didn't bother to ask the result of that and no investigation took place, I think he is culpable in terms of his oversight of the organisation and he should go."
A whistleblower is also planning to give a joint statement to councillors before the emergency meeting. Christine Scott, former community programme manager at a school, who left the council in 2017 after making allegations, has asked to address the meeting on behalf of another of the whistleblowers who wants to remain anonymous.
Scott said: "I'll be telling councillors of yet more harrowing allegations related to secure services. It's scandalous that we're still having to battle to expose this cover-up."
Edinburgh Council said: "We're keen to have an open and transparent engagement with independent organisations as we're committed to having external scrutiny of our progress. We asked a number of them to be part of our Improvement Board and believed the Children and Young People's Commissioner Scotland office could offer a perspective that would be helpful in our journey.
"We had a constructive meeting with them earlier in the month and they welcomed the lessons from the Significant Case Review in 2016/17 have been embedded into our action plan.
"The commissioner's office were also keen to learn more about our proposals for independent scrutineers and visitors for our young children which would be a first in Scotland."
The council added: "It's so important that young people we look after have faith that they will be listened to and treated with absolute care and respect."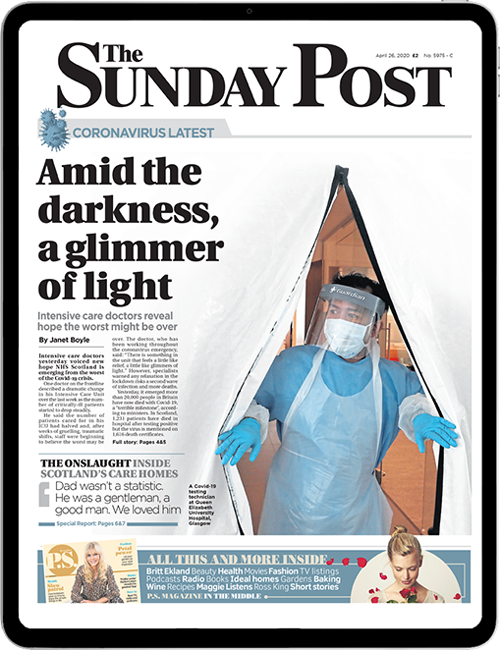 Enjoy the convenience of having The Sunday Post delivered as a digital ePaper straight to your smartphone, tablet or computer.
Subscribe for only £5.49 a month and enjoy all the benefits of the printed paper as a digital replica.
Subscribe