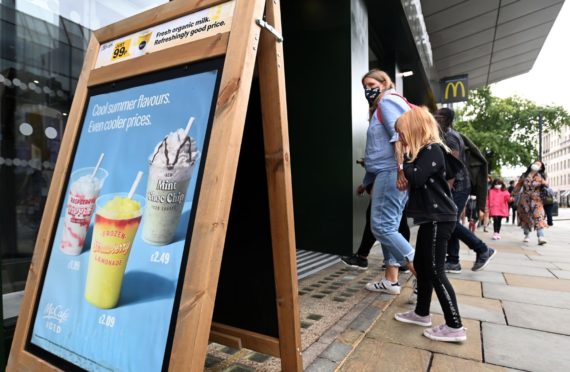 Christmas shoppers were warned to start early yesterday as experts said shortages already hitting retailers will worsen in the weeks ahead.
A perfect storm of Brexit and Covid has inflicted multiple blows to retail supply with a series of stores and restaurant chains running out of stock in recent weeks.
However, Scotland's biggest toy importer, H Grossman, based in Glasgow, warned the shortages could extend from food and drink and urged people to buy their Christmas toys now as shortages and price increases seem inevitable.
The company said it has been forced to cancel some lines because of huge shipping cost increases due to Covid-enforced port closures in China and a container shortage.
Commercial director Ed Burns said: "An empty container used to cost us about $,2000 (£1,400) to ship but this has now risen to $16- $20,000.
"It means that we have had to stop shipping larger items such as trampolines, scooters and skate boards because they take up too much room.
"Before the pandemic our freight costs were around £500,000 a year but these have already climbed to more than £2m."
Shortages worse before they get better
Scottish business leaders echo concerns shortages will get worse before they get better. As items such as tinned and frozen food, milk, and some varieties of fruit are already disappearing from supermarket shelves, trade associations have written to the UK Government demanding action.
The Scottish Retail Consortium, whose members include Tesco, Iceland, McDonalds and KFC, said things were likely to worsen in the weeks ahead.
Ewan MacDonald-Russell, the organisation's head of policy, said: "Whilst it's five months until Christmas, it's not much more than five weeks until retailers traditionally commence their Christmas preparations, putting new ranges into stores and increasing volumes to match customer demand.
"There is no doubt retailers will pull out all the stops to deliver on their seasonal offering but that will be much easier if Government can take the necessary steps including relaxing the short-term visa rules for HGV drivers from the EU. The time for prevarication is slipping away."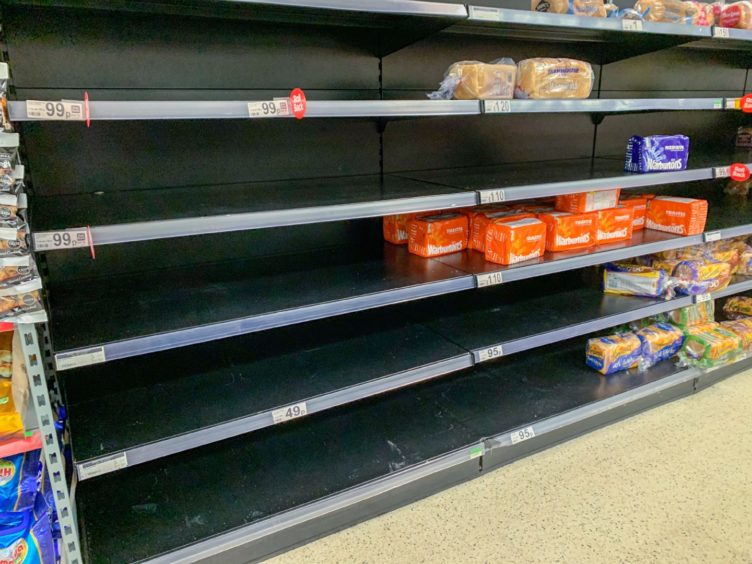 A crippling shortage of qualified HGV drivers, worsened by Brexit and the pandemic, has left wholesalers unable to get goods to shops.
McDonalds has run out of milkshakes, Nando's and KFC are struggling to stock enough chicken and the Co-op says it faces the worst food shortages in memory.
Colin Smith, chief executive of the Scottish Wholesale Association, said: "The supply chain is already struggling to deliver enough food and drink to supermarkets, convenience stores and restaurants and we expect this to worsen before it improves.
"The UK is now short of more than 90,000 truck drivers and around 25,000 EU HGV drivers who were based here but went home after Brexit and have not returned.
"Some items will disappear from shelves and there will be restricted choices of other goods such as tinned fruit and vegetables. We need action now."
Scotland Food & Drink boss James Withers said an ongoing post-Brexit labour crisis was adding to the difficulties facing companies.
"Businesses are doing everything they can to attract workers but we desperately need Government intervention now," he said.
"From farms to manufacturers, and fishing boats to hauliers, we simply do not have the workforce to keep Scotland and the UK's food supply chain fully functioning."
'Too little, too late'
Ministers are reportedly considering bringing forward the review of the Shortage of Occupation list, due next year, to tackle the HGV driver shortage.
The UK Government said: "We want to see employers make long-term investments in the UK domestic workforce instead of relying on labour from abroad and our Plan for Jobs is helping people across the country retrain, build new skills and get back into work."
Martin Reid, the Road Haulage Association's policy director for Scotland, said it was too little, too late. He said: "We have been warning for years there is a shortage of drivers and this is now coming home to roost.
"The industry has upped pay rates and conditions for drivers to try to attract new blood as the workforce is ageing but we need the government to urgently step in, treat drivers as key workers and issue temporary visas to EU colleagues."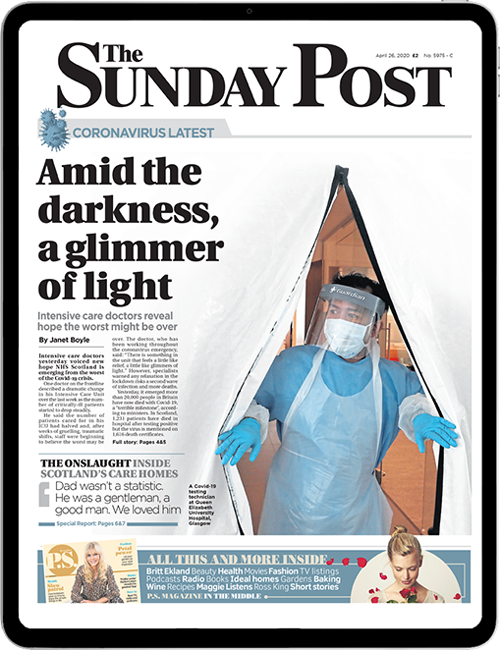 Enjoy the convenience of having The Sunday Post delivered as a digital ePaper straight to your smartphone, tablet or computer.
Subscribe for only £5.49 a month and enjoy all the benefits of the printed paper as a digital replica.
Subscribe