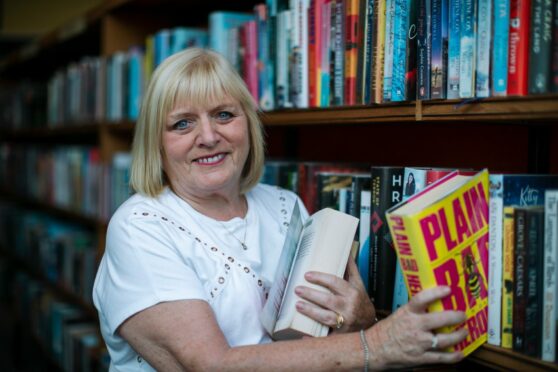 More older workers are filling gaps in the job market as Britain's labour shortage worsens, according to researchers.
Rising numbers of women and men are working past their normal pension age as 1.3 million unfilled vacancies fuels demand for staff.
For the first time there are not enough people searching for the jobs that need filled, according to economists, with the shortage being partly blamed on Brexit which has led to the departure of 200,000 EU citizens.
However, research suggests more older people are keen to continue working or cut short retirement because of the financial and social benefits.
"There are emerging signs of older workers stepping up to fill skill shortages," said professor Wendy Loretto, dean and professor of organisational behaviour at Edinburgh University. The academic and expert in later life employment said: "There has been an increase in people working past state pension age of 66.
"The pandemic shrunk that working group but there are signs of it growing again and we will be looking at numbers in forthcoming research. Many of the jobs older workers do are part-time white collar jobs and the emphasis is on encouraging employers to train older workers in new technology to enhance their skills.
"We do not have as many young people coming from Europe to fill those posts."
Loretto said that people remain in employment for both social and financial reasons. She added: "There are those who keep on working because they are financially insecure and have been all their lives, and others who need the social benefits of being in a team. It is also interesting to note that women are more likely to volunteer and men opt for paid work."
She said the era of grandparents sitting at home has passed as many are juggling babysitting with part-time jobs. She added: "If you want their skills and experience, you have to meet older workers half way and accommodate their commitments. They are supporting the economy by working and allowing their children to work by babysitting."
However, trade union leaders fear many older people are being driven to restart work or postpone retirement because they need to financially.
Roz Foyer, STUC General Secretary, said: "The STUC are abundantly clear: no pensioner should be forced to continue working through economic necessity or poverty.
"We have a Tory UK government that is responsible for the UK state pension being one of the worst in the developed world. With a rampant cost-of-living emergency impacting our most deprived, with energy, food, and inflation skyrocketing, it's little wonder we have more and more pensioners facing higher levels of poverty.
"Where older workers actively choose to work past their state pension age due to the social benefits, there should be more support from employers and governments for them to do so.
"Older workers' employment could be helpful at a time of labour shortages in many areas of the economy, but employers must be flexible, with many older workers providing childcare or having other caring responsibilities that must be taken into consideration."
The Centre For Better Ageing research shows there are four million more workers over 50 today than there were in 2000.
Age Scotland offers advice to employers and highlights an older growing workforce over 45 and a fall of 8% in those younger. Academic researchers identify older workers as those over 51.
It said: "Older workers are increasingly important to the Scottish economy, yet employers can be slow to recognise this. Unless businesses take action to recruit, retain and re-train older workers, they are likely to experience skills shortages, increased employee turnover and loss of corporate knowledge."
Marek Zemanik, senior public policy adviser for the Chartered Institute of Personnel and Development (CIPD), said older workers are playing an increasing and increasingly important role. He said: "They are coming to the rescue of a serious shortage in the jobs market and must be valued
"To keep them employers must remain flexible and the CIPD has been calling for the right to request flexible working to be a day one right, together with other tweaks to the legislation."
He warned that, while only a quarter of older workers over 60 say that their health limits the type or amount of work they can do, too many are leaving employment by this age because of poor health.
Elizabeth Taylor, older worker and CEO of the Employment Related Services Association, a trade membership body for the employment support sector for job seekers, added: "The economy would be much poorer without them and it is encouraging to see their numbers growing."
'Working keeps our brains working and we're passing on skills'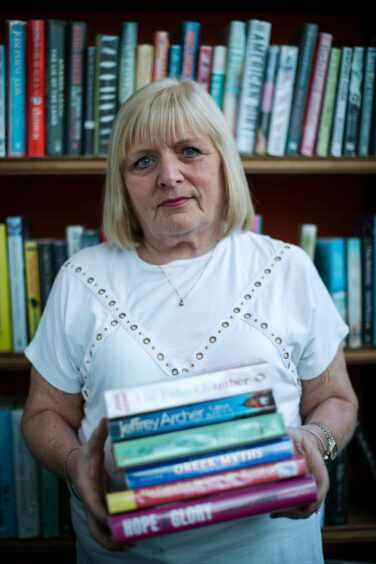 At 67, Anne Brown has no inclination to give up her job in a library.
She is an assistant in Pollokshaws library in Glasgow's southside.
Brown said: "I enjoy working with children and help them fall in love with books and reading. Some of the children come from homes where there is not always money for books and the library is so important to them.
"Education is a priority for all and it is wonderful to be able to play my part in bringing the next generation on.
"I am part-time but determined to keep working and hopefully pass on the skills I have from a career which has spanned almost six decades."
She stressed that no one should ever underestimate the experience and skills older that workers bring to any job.
She added: "We have problem-solving skills and our enthusiasm for work knows no bounds."
Brown has already had a career in Glasgow Council housing finance, working with the homeless unit welfare office and as a volunteer with the Children's Hearings Scotland, better known as the Children's Panel. She said: "I get angry when people ask me if I am still working because age is just a number and only a state of mind. I would not like to sit at home wondering what to do with my day.
"Working keeps our brains sharp and gives us great insight into other people's lives and we are passing on many skills and experience to the next generation of workers."
After 12 years with Glasgow Life libraries, she hopes retirement is still a few years off. When she is not at work, she is meeting her grandchildren at the school gates to allow her daughter to work. She said: "I don't know how much grandparents contribute to the economy, but it must be into the millions. If I keep my health, I will remain a working granny."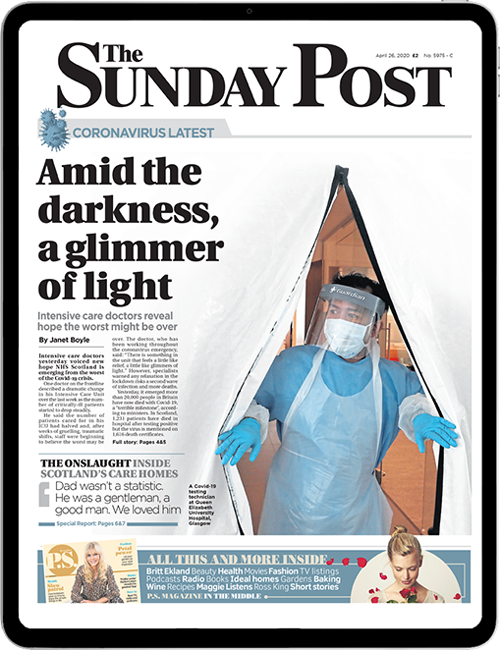 Enjoy the convenience of having The Sunday Post delivered as a digital ePaper straight to your smartphone, tablet or computer.
Subscribe for only £5.49 a month and enjoy all the benefits of the printed paper as a digital replica.
Subscribe