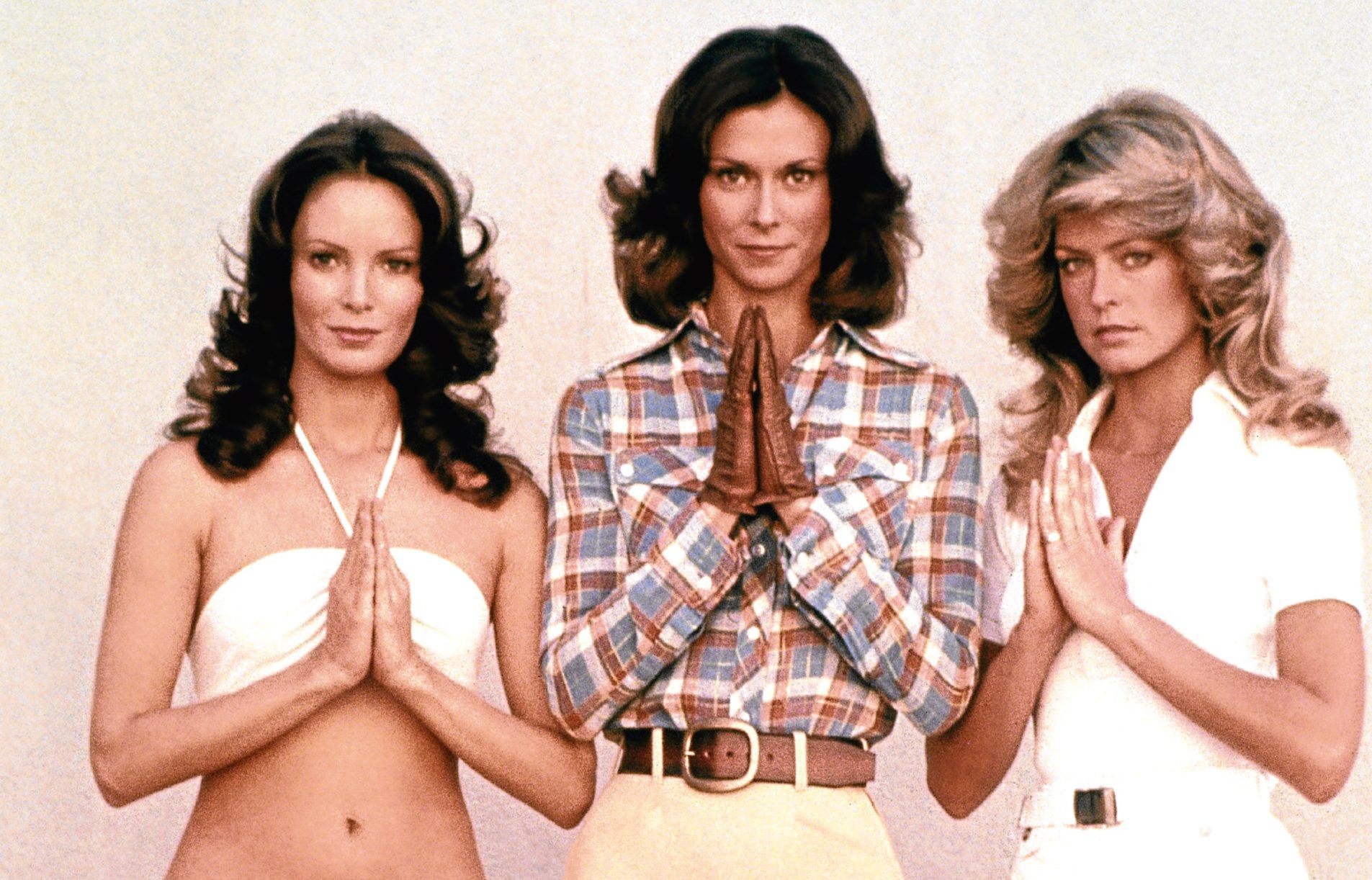 QUICK — name one of Charlie's Angels.
Right, I'll bet you one meelion dollars you said Farrah Fawcett, am I right?
The fabulous Ms Fawcett stole the show, and her bouncing blonde locks launched a look that spread across the globe.
But the show was actually created as a "star vehicle" for the woman who was the biggest name in the cast at the time, Kate Jackson, until FF stole her thunder.
The first episode was broadcast 40 years ago, on September 22, 1976.
Producer Leonard Goldberg had the initial idea three years previously, for a show that would be a cross between The Avengers and Honey West, a short-lived drama from the 60s about a female private eye.
At the time, it was to be called Alley Cats because the three female leads would be called Allison, Lee and Catherine (Al-Lee-Cat, geddit? Yeah, it's a rubbish idea).
As the idea evolved, with much input from Jackson, it developed into a series about three kick-ass women who work for a faceless man who gives them assignments via speakerphone.
Jackson saw a painting of cherubs in co-producer Aaron Spelling's office and came up with the idea of calling the characters "Angels", and Charlie's Angels was born.
All that remained was to cast the other Angels.
First up was the aforementioned Farrah, who was already quite famous as the "Bionic housewife" to Six Million Dollar Man Lee Majors.
She was cast as Jill Monroe, the "Athletic Angel" — honestly, how did they get away with that, even in the 70s?
Last but by no means least — in my eyes, anyway, ahem — came Jaclyn Smith, who auditioned for the role of Sabrina Duncan, the "Smart Angel", but ended up playing Kelly Garrett the "Streetwise Angel" after Jackson decided to play Sabrina herself.
The pilot was aired in March, 1976, and got enormous ratings, but network ABC — who thought this was one of the worst ideas for a TV series they'd ever heard — didn't believe the figures and showed it again a week later to check.
The ratings were just as high, even for a repeat, and a TV legend was born.
All three ladies were soon in demand for magazine covers, but Farrah was particularly popular, partly because of the famous "Red Swimsuit" poster released ahead of the series and her signature locks which became known as the "Farrah do".
Any resemblance Pamela Anderson in Baywatch had to that was purely intentional.
Speaking of Baywatch, Charlie's Angels was attacked for being the first show that was openly "Jiggle TV" — in other words, a show that emphasised the sex appeal and, er, assets of its female stars.
And the producers shamelessly exploited the undercover nature of the ladies' work by dressing them as beauty contestants, maids or simply in bikinis.
As Fawcett said: "When the show was No 3, I figured it was our acting. When it got to No 1, I decided it could only be because none of us wears a bra."
But there were men involved, too.
A pre-Dynasty John Forsythe "appears" as the disembodied voice of millionaire Charlie Townsend who recruited the girls from the LAPD, and David Doyle played his associate Bosley.
Trouble appeared at the end of the first series when, as her fame grew, Fawcett became tired of the gruelling 14-hour days on set and announced she was leaving the show to follow a film career.
Though she didn't have a signed contract, ABC took her to court for breach of contract and the fate of the hit TV show hung in the balance.
In stepped the equally-blonde Cheryl Ladd as Kris Munroe, little sister of Farrah's character, while in the fourth series, Shelley Hack took over from Jackson before herself making way for Tanya Roberts for the fifth and final season.
But the changes couldn't stop the falling ratings and in 1981, after 110 episodes, Charlie's Angels was cancelled.
An attempted revival called Angels '88 (then Angels '89 after development delays) was abandoned but a remake did appear on our TVs in 2011 — only to be canned after just four episodes.
Somewhat more successful was a big-screen version starring Cameron Diaz, Drew Barrymore and Lucy Liu that did well enough to spawn a sequel in which Jaclyn Smith reprised her role from the original TV series.
As Charlie would always say at the end of each show: "Well done, Angels!"
---
READ MORE
50 years since The Monkees first hit our TV screens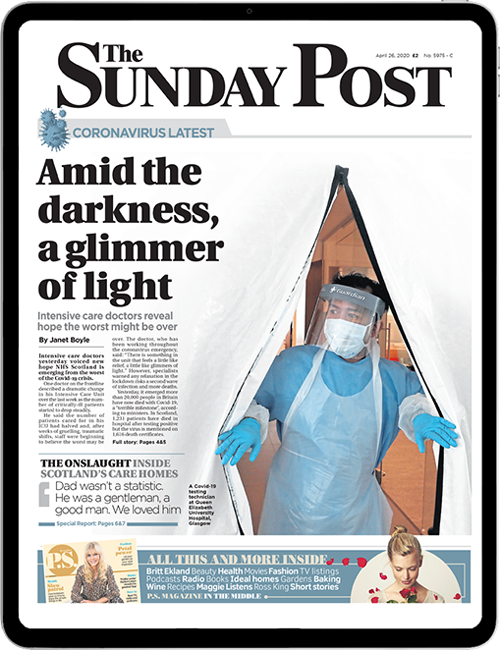 Enjoy the convenience of having The Sunday Post delivered as a digital ePaper straight to your smartphone, tablet or computer.
Subscribe for only £5.49 a month and enjoy all the benefits of the printed paper as a digital replica.
Subscribe