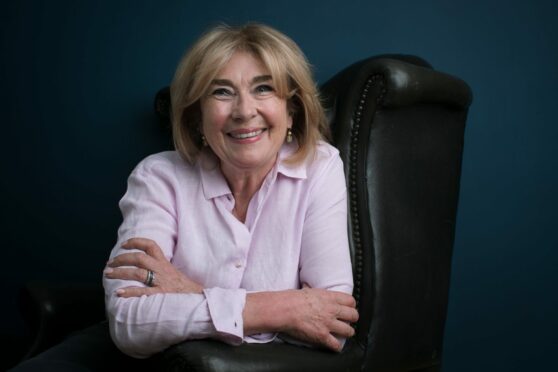 With a career stretching back more than 50 years, Juliet Cadzow's list of career highlights is longer than most actors' entire CVs.
There is her work on stage, of course. Beginning with Billy Connolly and The Great Northern Welly Boot Show, she has played everyone from Lady Macbeth to Jean Brodie and taken part in seminal productions like The Ship and The Big Picnic, not to mention her many pantomime appearances. There are few theatre performers as experienced as Cadzow.
But there is also her screen work. She has appeared in some of Scotland's great comedies – Scotch & Wry, Still Game, Rab C Nesbitt, City Lights; popped up in soaps like High Road, Coronation Street and, most recently, River City; delighted young viewers as Edie McCredie in Balamory; and featured in films like The Wicker Man, Heavenly Pursuits and The Big Man.
There is no slowing Cadzow down and she remains as busy as ever. She is chatting during her lunchbreak in rehearsals for The Stamping Ground, a stage musical that opened in Inverness on Friday. Set in the Highlands and featuring the music of Runrig, it premiered last year in a limited run of dates and did so well that it is now touring some of Scotland's biggest theatres.
The Stamping Ground
"The tour is terribly exciting," said Cadzow with a smile. "Even if you're not a big Runrig fan or know their songs, the music is so hugely enjoyable and it weaves into the story."
Set in a small community where tourists now outnumber residents, it focuses on a returning couple who are shocked at the change in their local area. When the pub is put up for sale and the heart of the village is placed at risk, the residents band together to battle against the odds and save their way of life.
"The pub is the focal point of the community but someone is wanting to buy it and do away with it for houses," said Cadzow. "A huge problem in a lot of the Highlands and Islands communities is a lack of jobs and housing, and it's why a lot of young people leave. It's an age-old story we thought was getting better but I think it's getting worse again. The show addresses these problems – issues that are relevant to all communities.
"I play Maggie. She's a great friend of Mary, who is one of the main characters. Maggie isn't a local but she's lived in the community a long time. She's a plain speaker who enjoys a drink."
The actress describes The Stamping Ground as a big theatrical production that is Scottish and relevant. It reminds her of shows she was involved in decades ago – The Ship and The Big Picnic. Anyone who saw either play would not soon forget it. Both were written and directed by Bill Bryden and were staged in the old Harland & Wolff shipbuilding shed in Govan.
The Ship, staged in 1990 as part of Glasgow's year as the European City of Culture, saw a vessel being built and launched as part of the show while The Big Picnic, which came four years later, was set during the Battle of the Somme in the First World War and saw the audience move with the action, which took place in specially constructed trenches.
"It was a huge space," recalled Cadzow. "A lot of the people who had worked in the shipyards came to see The Ship – they even came from Belfast. It was so moving to see grown men become emotionally involved with the story. We had the bones of a ship, which launched at the end accompanied with wonderful music. It was an extraordinary piece of theatre.
"Likewise with The Big Picnic, which was about the Govan boys who went off to war. We had trenches and the angel of Mons flying through the air. The audiences were very diverse; not necessarily theatre-going audiences. It was people who came for the spectacle and got caught up in the story and the promenade aspect of it. They were important pieces of work."
The acting bug
Cadzow caught the acting bug from her godfather, Alistair McIntyre, who had gone to university with her father.
"I was inspired by Alistair and his wife, who was an actress. They had both been to RADA (the Royal Academy of Dramatic Art). My mother was also interested in theatre and music, so it must have been through her side of the family that it was in me. I was brought up on a farm, a farmer's daughter, which isn't really a traditional route into the arts."
One of her first roles was opposite Billy Connolly in The Great Northern Welly Boot Show in 1972. Co-written by the Big Yin, it satirised the shipbuilding industry he knew so well, and was about workers making wellington boots instead of boats.
"That was another huge production. It originated at the King's in Glasgow and I joined it when it was performed in Edinburgh at the Waverley Market, which was a big empty space next to the train station, where the shopping mall is now. It had Hamish Imlach, Bill Paterson and John Bennett – it was terrific, such an exciting time. Billy Connolly still occasionally keeps in touch, which is lovely. I'll get a little call or a text from him out of the blue."
Connolly isn't the only Scottish funnyman she's worked with over the years. Most notably, Cadzow was a part of Hogmanay favourite Scotch & Wry during the 1980s.
"It was lovely to work with Rikki, who was quite a serious person. For someone who was so funny, he didn't have a great sense of humour.
"I remember us working out the routines. There was one where he was a carol singer and he came to the door with his can. I was wearing a red negligee and said I had Dom Perignon in the bedroom, which he misunderstood. It was really funny. I've also done shows like Still Game and Rab C Nesbitt – there have been some wonderful programmes in Scotland's comedy scene."
For a generation of youngsters, however, Cadzow will forever be Edie McCredie, the bus driver in children's series Balamory.
"I still get folk, who are in their mid-20s now, coming up to me and saying, 'Oh God, you were Edie McCredie!' It was a huge part of people's lives, and what fun it was to do. We got up to hi-jinks on Mull and we were a great big family. We made around 260 episodes then went out on arena tours, which was like being a rock star. The little tinies would have a moshpit and they would all be dancing down the front of the stage by the end!"
River City
Most recently, Cadzow has been part of the River City cast, enjoying the experience despite her initial apprehension.
"I was really quite nervous," she admitted. "Even though I'd done Coronation Street and The Bill and all those others, when you're coming in to work with your own, you think, Oh God. But everyone's been so nice and I'm thoroughly enjoying it. Suzie Fraser has become a pillar of the community, although I always hope she'll get something meatier and saucier."
But it is the stage that will always be home for Cadzow. For years it was a family affair, with Cadzow's husband, David MacLennan, being a respected and forward-thinking theatre director, producer, writer and actor.
He co-founded the 7:84 and Wildcat theatre groups and created the A Play, A Pie And A Pint lunchtime theatre concept, which continues to go strong today and has given many new writers a platform. MacLennan passed away in 2014 following a motor neurone disease diagnosis but leaves a significant legacy. He and Cadzow have a son, Shane, together.
"It's an exciting time for Scottish theatre," she added. "There is lots bubbling away. There is a joy you get from a live audience and that is what I was looking forward to with The Stamping Ground.
"I think the audience will join in at the end when Loch Lomond is sung and there will be no complaints when they do so, unlike in the West End recently. I suppose if you're giving it your all on stage and someone decides to belt it out with you, it could be a bit off-putting but I hope they will join in at the end of our show."
---
---
Students learn from class act
With a background in stage and screen as rich as hers, it is no surprise that Juliet Cadzow was made a Cultural Fellow at a Scottish university.
She was given the title nearly a decade ago at Glasgow Caledonian University, where her late husband David MacLennan was an honorary graduate.
"I go in and work with the MA TV fiction writing students," she said, explaining her role.
"They will write pieces for my character in River City, for example, and I'll read the scenes and give them my thoughts as an actor.
"It helps them to hear their writing being spoken.
"It was a great honour to be asked and there are various roles to meet, such as attending dinners for dignitaries.
"I also get the chance to meet people like Annie Lennox, who is the university's chancellor.
"I love going into the building and seeing all of the students.
"The university also gives an award in David's name to sponsor a student every year, which I know helps a lot, because it isn't easy for people to get through these university programmes. That, too, was a great honour."
---
The Stamping Ground, at Eden Court Theatre, Inverness, until May 13, then Stirling, Edinburgh, Greenock, Aberdeen, Glasgow and Perth, until June 24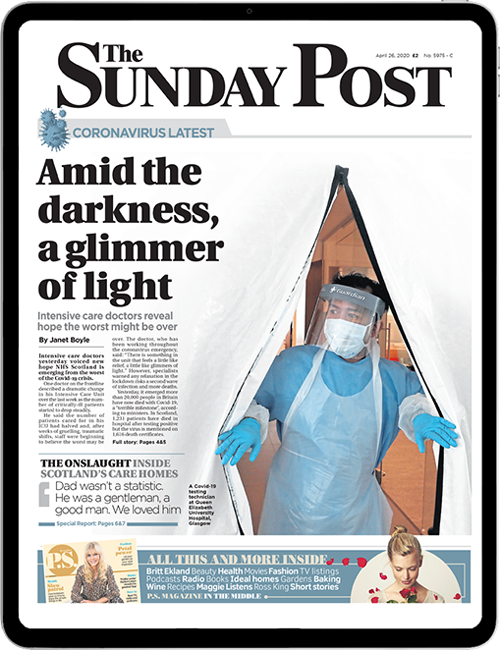 Enjoy the convenience of having The Sunday Post delivered as a digital ePaper straight to your smartphone, tablet or computer.
Subscribe for only £5.49 a month and enjoy all the benefits of the printed paper as a digital replica.
Subscribe