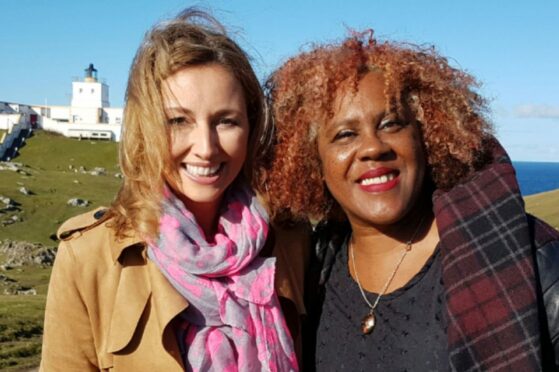 According to Virginia Woolf, they signify "our human isolation and ultimate connectedness to each other" and the title of her most famous novel featured one.
Lighthouses clearly chimed an inspirational chord, one understood by acclaimed composer Errollyn Wallen after moving into a lighthouse in the far north of Scotland several years ago transformed her life and work.
Wallen has written the music for three operas in the past 12 months, as well as carrying out her other duties which include being visiting professor of composition at the Royal Conservatoire of Scotland.
It is all thanks to the lighthouse on the edge of the Atlantic. "I always say the sea is very busy, so I should be busy, too. Looking out to the sea, it's a very different thing and it suits me well," explained the Belize-born artist before one of the three operas she composed in the past year, The Paradis Files, performs its only Scottish dates at Perth Theatre. "Being there is the only way I could compose these works. I'm twice as productive there. I have the space and silence to be able to work. It's very remote, an unbelievable location, and you are very much cut off. It forces you to be productive, so I just work.
"What is interesting to me is that it's a place where most people go to relax and recuperate but I see it as the perfect place to work under intense pressure. I always wanted to live on top of the sea and in a place where I couldn't be heard and I didn't hear anyone, and this gives me all of that."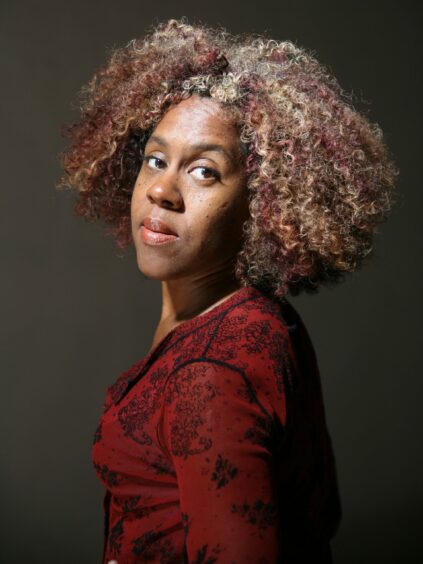 Wallen had no intention of buying a lighthouse until serendipity led her there.
"An American writer friend told me I should think of getting a place where I could work undisturbed. I stumbled across a website and I saw it. It stated it was already sold, but as it turned out it wasn't yet, so I was very lucky to find it. It's funny how things happen in life.
"Anyone who visits me, they are somehow changed by being there and it stays with them. I know I carry it in my heart wherever I go now, even though I'm not Scottish.
"I am in Chicago right now for the premiere of the last of the three operas I was working on, Quamino's Map, which was written under a huge amount of pressure because I had so little time. As I finished the work, within the hour, the northern lights came out in a way we have never seen them before, and I thought it was my treat for finishing all three operas."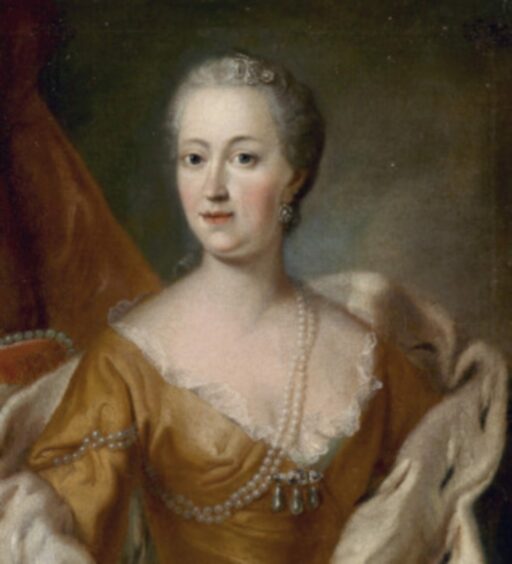 The Paradis Files has been several years in the making and tells the story of Maria-Theresia von Paradis, an extraordinary blind musician in 18th Century Austria who was described as The Blind Enchantress. It was partly commissioned by Graeae, a theatre company composed of deaf and disabled artists and makers.
"When I saw the premiere at Southbank last week, I felt we had made something other companies will want to learn from – it is truly integrated, with signers, audio description and captions," said Wallen. "The whole thing looks different but wonderful. The signers are integrated into the performance and a couple of people asked me if they were singing. It's beautiful and I'm very proud, but I can't take the credit.
"I'm so aware there is a treasure trove of stories bursting to be told or to be revived. Maria-Theresia was phenomenally famous in her time, a prodigy and also in great demand as a concert pianist. Mozart loved her playing and allegedly wrote a piano concerto for her."
Wallen was announced as working with the Royal Conservatoire in Glasgow in October 2020 and is working on a summer concert with the school.
She added: "It feels like a very good time in my life and the connection with Scotland is one I hadn't expected but it feels so natural and is so important to me."
---
The Paradis Files, Perth Theatre, Friday and Saturday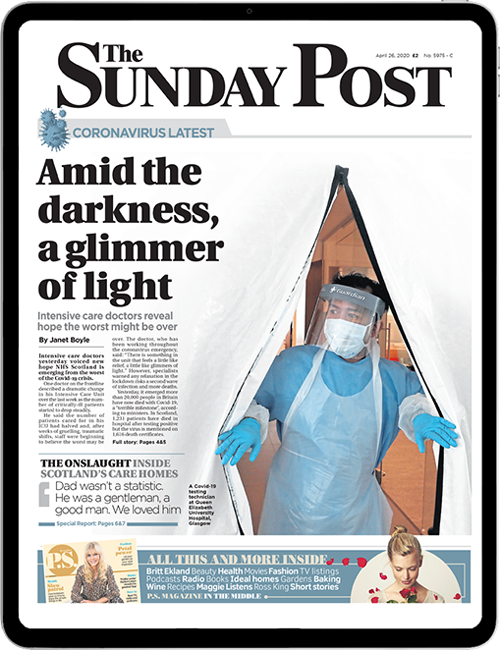 Enjoy the convenience of having The Sunday Post delivered as a digital ePaper straight to your smartphone, tablet or computer.
Subscribe for only £5.49 a month and enjoy all the benefits of the printed paper as a digital replica.
Subscribe