Watchdogs are warning of the potential pitfalls of using Buy Now, Pay Later (BNPL) shopping schemes as it emerged that many customers are using other forms of debt to meet the repayments.
Young shoppers are particularly vulnerable, with more than half borrowing money from elsewhere to pay off their BNPL loans, research by Citizens Advice shows.
The agency found more than 40% of BNPL customers are relying on other methods of credit, such as credit cards, overdrafts and loans from friends and family, in order to keep up with repayments.
It said 51% of 18 to 34-year-olds had borrowed to pay off BNPL purchases, with many sinking into a debt trap they are struggling to escape from.
Citizens Advice Scotland's Myles Fitt said: "It's bad that so many people are having to resort to credit to pay for essentials and, whilst this isn't new in itself, people are moving from credit cards to easier, accessible credit in Buy Now, Pay Later deals.
"The problem is that, unlike credit cards, BNPL deals are not properly regulated, and this has contributed to many thousands of families in Scotland spiralling into unmanageable debt."
BNPL lets shoppers spread the cost of their purchase – typically over a short-term period of up to two months.
Usually there is no interest or fees to pay, but borrowers may be charged a penalty if they miss an instalment. The biggest providers include Klarna, Clearpay and Laybuy, and each has its own repayment and fee structures.
The BNPL sector has grown rapidly over the past two years and it is estimated that more than 17 million people in the UK have used it.
Sharon Bell, head of debt charity StepChange Scotland, said that, while BNPL can be useful for some consumers, its current lack of regulation was concerning. The UK Government has vowed to tackle the issue but new rules are not expected to come in for another two years.
"BNPL is heavily marketed at check-outs, not giving consumers the chance to pause and think about the consequences of taking on credit and whether they will be able to meet repayments," Bell said.
"In some instances, people don't realise they are taking on credit at all when using BNPL, and many of its users tend to be younger people with less financial experience.
"On top of this, most providers do not carry out affordability checks, and there is nothing to stop someone taking out multiple BNPL loans at once from various retailers."
She added: "Most of these issues can be solved by bringing BNPL into the same regulatory sphere as other forms of consumer credit, so we welcome the news that the UK Government will be regulating this sector, and we urge it to bring these regulations forward as quickly as possible."
Santa's little debtors? Finance counsellors urge shoppers to be wary as stores flood High Street with buy now, pay later deals
Nurse Ashleigh Hanlon has used BNPL services – but wants to warn others that things can quickly get out of hand. She said she has seen friends quickly fall into hundreds of pounds of debt.
Ashley, 31, of Edinburgh, said: "I'd say I used these schemes too often, probably twice a month on average. It was far too easy, and they would send you out an email advertising their 'after-payday sales'. I started to feel like I was constantly paying out money.
"I know friends who were in about £500 of debt using it.
"After I saw what had happened to them I have decided to stop using BNPL altogether because I knew the same thing could end up happening to me."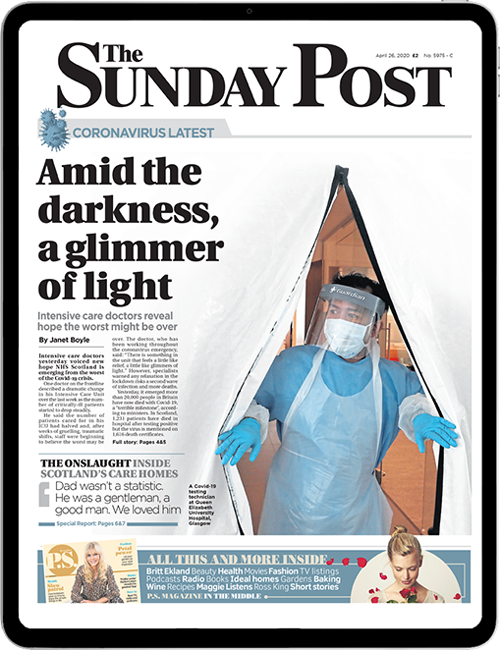 Enjoy the convenience of having The Sunday Post delivered as a digital ePaper straight to your smartphone, tablet or computer.
Subscribe for only £5.49 a month and enjoy all the benefits of the printed paper as a digital replica.
Subscribe