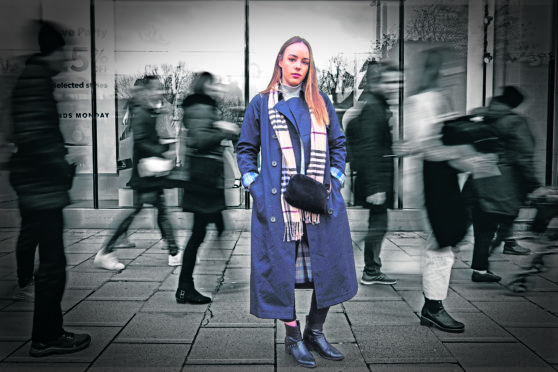 Christmas shoppers are being warned of the dangers of racking up debt under new "buy now, pay later" deals being offered by big stores.
The offers, which demand far fewer credit checks than store cards, give customers up to 30 days to pay for the goods they buy.
Marks & Spencer has just become the latest big retailer to offer these deals to online customers, alongside other major chains such as TopShop, H&M, Urban Outfitters and Schuh.
The services are particularly popular with shoppers in their 20s – but debt charities fear a ticking timebomb of financial trouble.
Lawrie Morgan-Klein from debt charity StepChange Scotland, said: "There is potential for this to become a go-to Christmas payment choice, along with credit cards and store card credit.
"Yet deferring payments into the future can encourage people to buy more – which is exactly why retailers are increasingly offering these options, under the guise of convenience to consumers.
"Last year, we helped 30,000 people in Scotland with their debts, and this year the number is likely to be higher."
Instalment schemes are now booming, with customers attracted by offers to spread out payments without using a credit card.
Buy now, pay later firms allow people to pay for their online shopping in a number of instalments spread over several weeks or months, or in one payment at a later date.
One of these companies, Klarna, only conducts a limited credit check on potential customers.
The firm, based in Sweden, is valued at £4.5 billion and has more than 4,500 retail partners worldwide.
The company tells customers on its website: "A soft credit check does not affect your credit score/rating and is strictly between you and us; this is not visible to other lenders."
However, there are fears that people who may not be in a position to afford goods are being tempted to make purchases as they can defer final payments until payday. Jane Tully, director of external affairs at the Money Advice Trust, the charity that runs National Debtline, said people ran the risk of being contacted by debt collection agencies and could have their credit ratings affected if they failed to make scheduled payments.
She said: "Buy now pay later schemes may provide flexibility for some people but it can also be an expensive way to borrow.
"If you are unable to pay and exceed an interest-free time limit, charges may soon rack up."
She also urged firms offering these services to explain better the risks to customers in their adverts.
From this month, M&S's online shoppers are being offered a deferred payment option on purchases over £30 across its clothing and home products.
The retailer has partnered with buy now, pay later company Clearplay. M&S said the move was the latest step in its "far reaching transformation" to become more relevant to customers.
Kirsty Ward, director of M&S bank and services, said: "We are committed to providing our customers with seamless, easy and convenient ways to pay, and that's why we've introduced this fully integrated and interest-free option to help spread the cost of shopping."
As well as Clearplay and Klarna, other popular buy now, pay later companies whom retailers have joined forces with include Afterpay and Laybuy.
Among their partners are fashion retailers such as JD Sports, Quiz, Pretty Little Things and Boohoo.
Ewan MacDonald-Russell, head of policy at the Scottish Retail Consortium, said many retailers were simply now offering innovative payment options.
"These enable customers to spread the cost of purchases over a longer period – a choice that many customers find useful in the build-up to the festive season.
"Of course, retailers work hard to keep down prices and to ensure shoppers are given all the necessary information so they don't inadvertently overstretch themselves."
Customers in Scotland have been quick to take up interest free deferred payment schemes but some admit to being in the dark about the potential pitfalls.
Luke Griffiths, Klarna's UK general manager, said the company is clear about the terms of its pay later products.
He said: "It wouldn't be responsible for us to lend to everyone. We do eligibility and affordability assessments.
"We have a dedicated team in place to support the very small minority of our customers who fall into financial difficulty."
---
My credit score took a hit. I would not recommend
Aniqah Ali, 22, used one of the buy now, pay later firms to buy clothes online in September but now fears it has ruined her credit rating.
Aniqah, a student from Kilmarnock, East Ayrshire, said: "It was just advertised on the website as a payment option on a site where I was buying clothes.
"I just had to sign up and make an account."
But Aniqah failed to pay off the cost of her clothes until after the 30-day deadline.
And weeks later, when she was trying to buy a mobile phone, Aniqah discovered she had been turned down because of her credit score.
Aniqah said: "I was buying a new phone and I found out my credit rating had been affected.
"I can't think of anything else, it could have been. I wouldn't use it again."
---
My advice? Don't use these services if you don't want to owe loads of money
Nurse Ashleigh Hanlon has used buy now, pay later services – but wants to warn others that things can quickly get out of hand.
Ashley, 29, of Edinburgh, said: "I'd say I used these too often, probably twice a month on average. It was far too easy, and they would send you out an email advertising their "after-pay day" sales, then I would usually buy something, because it's a bargain, right?
"I never got into financial trouble personally, but I know friends who were in about £500 of debt using it. Because of this, I stayed vigilant of what I was spending and what I still owed.
"But in saying that, it wasn't like they were reminding you of what you owed overall, I would just get a reminder a day or two before a specific payment was due. But because I often had a few orders at different stages of the payback scheme, I started to feel like I was constantly paying out money.
"Also I found it encouraged me to spend more than I normally would, because the initial payment was nothing, and then the smaller broken down payments looked really affordable.
"The trouble is when you start to get multiple orders going out at different times, then that small amount suddenly becomes quite a few regular small amounts.
"It was far too easy to treat myself and justify the spending, because it didn't seem like much.
"In the end I paid off what I owed and vowed to just use it for special purchases or occasions, like if I needed a nice dress for an occasion.
"If you are not careful, like my friend wasn't, you end up just owing loads and because your account gets debited directly you always feel short of cash or can't make the payments on other debts.
"I actually thought it was genius at the start but now I wouldn't use these services unless it was a one-off big purchase for something I really needed."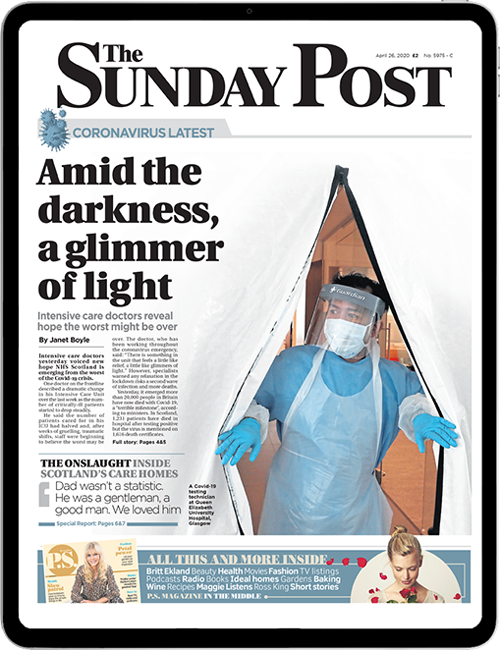 Enjoy the convenience of having The Sunday Post delivered as a digital ePaper straight to your smartphone, tablet or computer.
Subscribe for only £5.49 a month and enjoy all the benefits of the printed paper as a digital replica.
Subscribe