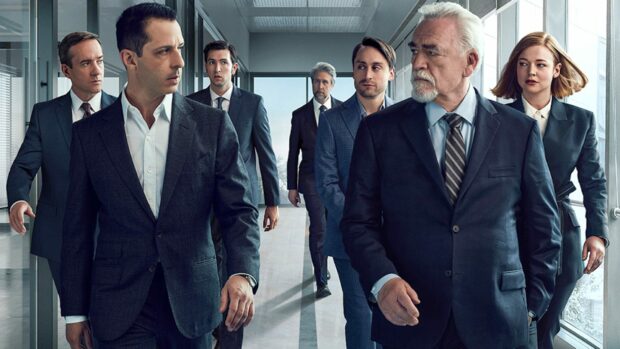 A man with a bickering family, immense power and who commands the attention of journalists and world leaders.
Logan Roy, the patriarch of the media empire family in Succession shares a lot in common with former US President Donald Trump.
Just don't ask Scot Brian Cox, who plays Logan in the celebrated drama, to play The Donald any time soon.
Cox, 75, said the controversial leader helped inspire his character in the Sky Atlantic show – only he had better lines!
"He's in there," explained Cox. "But Trump is essentially a man with a bad script and Logan is a man with a good script.
"Brendan Gleeson has just played Trump in The Comey Rule, but I never could. He's irredeemable."
Logan Roy's fun: How Brian Cox gave the cast and crew of Succession a tour of his old stomping ground in Dundee
It's hard to see how flinty media magnate Logan Roy is redeemable. The character is, Cox added, complex. One of the things he wanted to check with the show's writer, Jesse Armstrong, is that Roy was, deep down, human.
One of the first questions he asked Armstrong was whether Roy, who seemed to spend most of his time undermining his children, actually cared for them.
"Logan is very misunderstood," Cox added. "He loves his children. I was told that very early on – because I asked the question. Jesse said, 'Yes, he loves his children, but they're all pains in the a**.'"
Early in his career Cox's mentor was Scottish actor Fulton Mackay, better known as prison officer Mr Mackay in Ronnie Barker's prison sitcom, Porridge.
"Fulton said to me, 'Stop worrying about becoming a star. Forget ambition, just concentrate on being a good actor.'"
The advice stood Cox in good stead and he went on to star in the original Hannibal Lecter movie, Manhunter, X-Men and The Bourne films.
It is with Succession, though, where he has found what he describes as the role of his life.
"When a part like Logan Roy comes along, you think, 'This is what it was all for'," added Cox.
His character may be hard-nosed and difficult, but at least he's not like other modern-day tycoons.
"There are bits of all of them in Logan," he added. "But one of the reasons I like Logan is he would never do what Branson or Musk or Bezos did and say: 'Let's go up in the sky because we need more spaceships.'
"What is happening to the planet that we need more rubble up in the sky? We don't need to go into space.
"Where's their sense of proportion, their living in the real world?"
---
Succession, Sky Atlantic, Monday, 9pm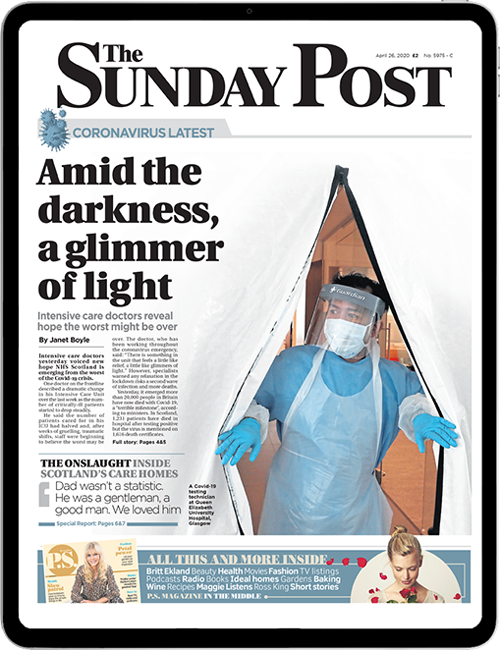 Enjoy the convenience of having The Sunday Post delivered as a digital ePaper straight to your smartphone, tablet or computer.
Subscribe for only £5.49 a month and enjoy all the benefits of the printed paper as a digital replica.
Subscribe