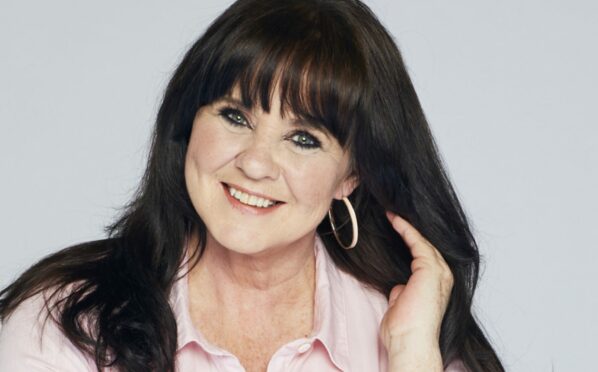 For someone who has made a living with her opinions Coleen Nolan is suddenly rather shy. In fact she's giggling like a schoolgirl.
"Shoosh, I have to shut the door," she laughs down the phone.
The topic of romance has just come up and Nolan doesn't want someone to hear; maybe her daughter, Ciara, or perhaps… a new romantic partner?
After some gentle cajoling, Nolan admits she's been seeing someone she met on Tinder.
"He's very nice and not anything like I've been out with before, in the sense that he's just normal!" she laughs. "I looked for normal and found it. I mean normal in a very good way, not normal boring.
"I went on a few dates on Tinder. They were all nice but we didn't connect. This one, we just connected very well so, touch wood. It's all fine at the moment but who knows.
"Marriage? Oh please, you'll make me break out in hives."
Maybe the Nolan Sister and long-time Loose Women panellist doesn't want to jinx proceedings with this new man, whose name she won't reveal. He doesn't work in showbusiness, unlike her previous two husbands, EastEnders actor Shane Richie, and Ray Fensome, a musician.
Those relationships may be over – the first marriage, to Richie, ended after a long-term affair – but they weren't failures according to Nolan.
"For me they weren't failures because we've got three children, and I've got two good friends in my ex-husbands," she says.
"It just didn't work out, it doesn't mean it failed.
"I just don't want to live my life holding grudges or being bitter or sad."
Live. Laugh. Love
Nolan is channelling that optimistic streak into her new book, named Live. Laugh. Love: Lessons I've Learned.
That's right, Nolan has named her book after the "reassuring slogan" genre of art you find on a Home Bargains ornament. As literary allusions go it's not exactly Nabokov.
This is more akin to nipping round to your pal's for a cuppa and one-too-many jaffa cakes while setting the world right.
No topic is off limits for Nolan who says she disagrees with celebs who only want to share the lovely side of things; she has to share because she "can't lie".
We're so pleased to announce Coleen is working on a new book!
Out 28 October, Live. Laugh. Love: Lessons I've Learned is honest, practical and just a little bit naughty.
Pre-order your copy here https://t.co/xMsQZJh7hi pic.twitter.com/Apkv0hSZTv

— Coleen Nolan (@NolanColeen) July 1, 2021
Opposing same-sex adoption and comparing the gay rights movement to ISIS on Loose Women earned her some strident criticism, for instance. Then came an incident with TV personality Kim Woodburn who stormed off the ITV show at the culmination of a feud; it led to accusations of bullying and an all-too-predictable social media frenzy.
"That was the worst time of my life, I was going to give everything up because of that," recalls Nolan. "The problem with social media is 90% of the people literally saying they were going to kill me hadn't even watched the show.
"I just didn't want to be in this anymore, I really went through a good three or four months where Loose Women kept asking, 'When are you coming back?' and I was telling them I didn't know."
Even now Nolan says she struggles with the reaction to what she says, even before she says it.
"In the morning meetings for Loose Women I say my opinion then say I'm not going to say it on the show because I know I'm going to get blasted for it," she says.
"Whereas 10 or 15 years ago, you could say whatever you wanted really.
"And people might still not agree with you but it wasn't that outrageous. Nowadays you say something and your phone just explodes with trolls, and I can't be bothered. It's not that I've changed my opinions, I just can't be bothered.
"I wish I had that thick skin. I wish I was Piers Morgan and I didn't care, or I thrived on it like him.
"I asked him how he did it and he said, 'The people who hate you and say that you're ugly and they hope you die, you don't even know them. So why do you care what they think? Your family and your very close friends know the real you. You've got to stop caring about strangers. You're never going to meet them.'
"So I've tried to channel my inner Piers, it's not working, but it helps!"
And if that doesn't work, Nolan reaches for a packet of Silk Cut. She smokes "at least" 20 a day but is considering nicotine patches; in fact she's got a box of them on her coffee table.
The Nolans included sister Bernie, who died of breast cancer in 2013; both Linda and Anne are battling breast cancer for the second time.
"I'm looking at them right now. It is hard, I do want to do it," she adds. "I've done everything else now, I've been good now with my healthy eating. But there's no point me doing all this healthy eating and losing weight and feeling great, and then still smoking.
"It's why I changed all my diet, I've gone vegan now. It's been brilliant, and I feel so much better.
"And of course, with cancer and everything in my family of course it's a big thing. This is the closest I've come now to doing it, saying I need to quit. And I will. It's just finding that moment, you know?"
The family business
Nolan has been in showbusiness for more than 40 years now after joining "the family business" in 1980 at the age of 15.
It may have been decades before #MeToo but Coleen says she felt safe at that time; being surrounded by her sisters, and two Irish brothers who handled the group's merchandise scared off most predators; not all of them, however.
"I had a bit of an incident with Jimmy Savile but it was nothing that affected my life," she says. "I've never jumped on that bandwagon but, looking back, yeah, he was a sleazebag. God, yeah, nothing bad happened, thank the Lord.
"Were there things that were said and done in those days that you just wouldn't get away with now, of course.
"There were comments and touching my bum but you just said, 'Go away, you dirty old git' but that was it.
"It's good you can't do that any more, but I just find that everyone gets very very offended very very easily now. It's very difficult to be a man now, I wouldn't swap places."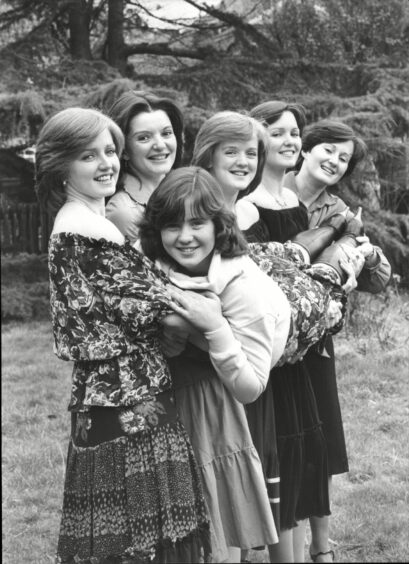 That's the type of opinion which infuriates Twitter; in Live. Laugh. Love. Coleen also reveals she doesn't have much time for feminism either.
"I'm all for equal pay and equal rights but, like anything, some people take it to the extreme," she adds. "For me I love it when a guy holds the door open for me, or stands up to offer me a chair. That doesn't make me think he thinks I'm weak. I just think he's got lovely manners.
"I'm not against feminism, I certainly wouldn't like to go back and live in the 1950s now, having slippers warming by the fire for when he came home – that's never gonna happen."
When Coleen shares her opinions she caveats it with notes about how people might react; the social media abuse has left its mark.
When she returns home she takes comfort in a small menagerie of pets; the miniature goats she has are especially helpful as they don't judge her opinions, or how she looks.
If anything is getting her goat, so to speak, then she recommends speaking to a professional.
"We have physical check-ups but no one actually does an MOT on their mental health, do they?" she says.
"Sometimes it's just nice to go and speak to someone and get everything off your chest. But it's especially useful if you're going through anything, whether it's a relationship problem or a bereavement.
"For me, it was a blessing and I know for my sisters, it has been, too. Some people find it hard to talk, or say they couldn't talk to a stranger about things like grief.
"You'd be shocked at how much you'll share. Sometimes you're more open when you talk to a stranger than with someone you know."
And when it comes to sharing your opinions – with strangers, millions of viewers, or just a friend over a cup of tea – Coleen knows what she's talking about.
---
Coleen on Shane divorce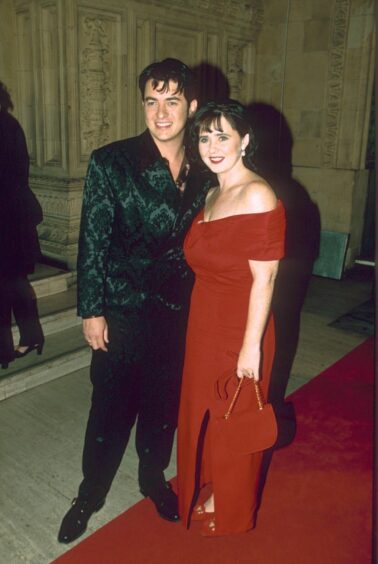 From Live. Laugh. Love: Lessons I've Learned, Coleen Nolan, published Oct 28 by Constable, £16.99
My divorce from Shane was bizarre, really, as we always got on so well. While he treated me terribly at times towards the end, we had got married for a reason – because we loved each other and had a lot of fun.

At the root of it all, we've always got on really well. Even when things were bad between us we'd still end up making each other laugh – and, sometimes, in the strangest of circumstances.

Every time we went to court we'd end up going for a coffee afterwards. Our solicitors used to look at each other and shake their heads, saying: "What the heck are they doing?"

The only downside to this was that Shane took ages to sign the papers. "Have you signed those papers from the solicitor?" I used to say to him.

"Shut up!" he'd reply. "As if you're going to divorce me!"

We'd always been such great mates, you see, that having to be serious with each other about such a depressing subject was difficult. The temptation was always just to laugh everything off and, had I not eventually forced myself to be hard on him, we'd probably still have been married.

He'd have said: "I'll tell you what, Col, let's not bother getting divorced. We'll go for a coffee instead."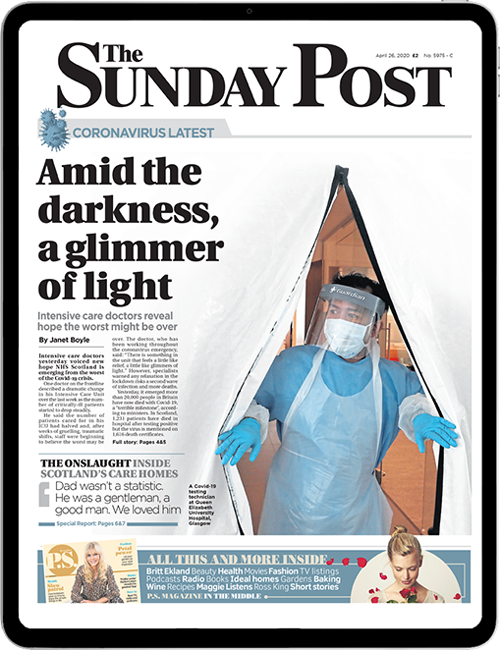 Enjoy the convenience of having The Sunday Post delivered as a digital ePaper straight to your smartphone, tablet or computer.
Subscribe for only £5.49 a month and enjoy all the benefits of the printed paper as a digital replica.
Subscribe