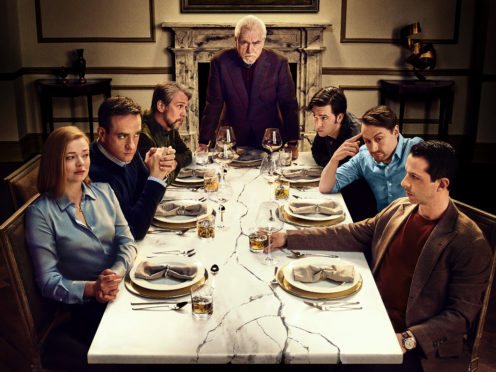 A proud Dundonian, Brian Cox is always happy to be home. But his most recent return was particularly special for the actor.
Accompanying him were the cast and crew of acclaimed American TV series, Succession, to film two episodes of the drama led by Cox's star turn as self-made media mogul, Logan Roy.
One scene sees tyrannical patriarch Roy dismissing the city where he grew up, but after the cameras stopped rolling, Brian's co-stars persuaded him to give them a tour of Dundee, where his pride in a city on the way back up shone through.
"We did this whole filming sequence where Roy visits the place where he was born but he drives away, saying he doesn't want to know about it," said Brian, taking a break from rehearsals of Broadway show The Great Society, where he will play President Lyndon Johnson.
"It was kind of odd, going back to Dundee and driving around places familiar to me, and realising this guy had bad experiences, which were the opposite of my own.
"My childhood was interrupted by the death of my father, but up until the age of eight I had a very good childhood there, a really happy one.
"It was my co-star Danny Huston who said, 'We know all about Logan Roy's childhood but what about yours, we need to go down the memory lane of Brian Cox'.
"So a bunch of us got on the bus and went to the church where my parents got married, to my school and the street where I grew up.
"I also took them down to the Ferry and told them it was the sunniest place in Britain.
"It was weird to do a tour to say this is Brian Cox, as opposed to Logan Roy. It was fun, but odd."
Four nights of filming took place in the £80 million V&A Museum, recently named by Time magazine as one of the 100 places in the world to visit this year.
It's credited for putting the city back on the map and Brian, 73, is hopeful for the future.
"The V&A was fabulous and gave us so much," he continued. "We did a night filming in there.
"Dundee is on the rise, but what we need to do is get the people right and sort out the problems that have been lingering for quite a long time.
"We still have issues, particularly heroin addiction. And that's the thing I'd like to see tackled big time.
"Hopefully more industry comes to the city and helps the unemployment issues, they should do. The city is looking great, the cultural side is tremendous, and I'm very proud of that.
"I'm very proud of what we've done in the theatre and with the DCA (Dundee Contemporary Arts). The McManus is a pretty tremendous museum and is undervalued. But the V&A is the cherry on the cake – it's a fantastic site and museum."
Like another of his Dundee-set characters, Bob Servant, Brian isn't completely full of praise for the local politicians.
"I can't stand that building next to it, though, which has blocked out the V&A," he continued.
"It's typical Dundee councillors shooting themselves in the foot by putting a building slightly taller next door, which seems ridiculous to me."
It's not the first time city authorities have made questionable architectural decisions, according to Brian.
"I call it the city of survival rather than the city of discovery, because it's been through so much.
"We had councillors in the early 60s who destroyed a rather beautiful medieval city. Look at the Old Town in Edinburgh. They kept that but we never did the same.
"There was an odd feudalism up there, it was seen as being out the way and a fair amount of corruption went on in the late 50s and early 60s.
"My father had a shop on the Wellgate, which was a beautiful area, but they destroyed it, pulled it down because they had no aesthetic sense whatsoever. They were Philistines.
"But Dundee is now recovering and it's going to be a modern city, which I think is great."
Having appeared in a string of big films, including Braveheart, X-Men 2, Troy and The Bourne Supremacy, Brian spends most of his time in America, but he comes home as often as he can to see his siblings.
He even brought eldest sister, Bette, to the set at the V&A.
"I come back pretty regularly, because my sister is a certain age, but I'm doing this play on Broadway so won't be back for around three months. Bette broke her hip recently but she's fine now.
"She came down to the set and I said to her, 'You like to be the centre of attention'. She said that was one of our other sisters, but I think we're all performers in this family, it's just different types of performance.
"She is the head of the family.
"I was the rector at the university from 2010-16, so I came back regularly for that, and I still like to come back, especially with what's happening politically in Scotland, the c**p with Brexit, the whole thing of what's going to happen.
"I'm intrigued to know – when are we going to be free of all this and all of these horrible people and what they've set up for us?"
The questionable principles and morals of many of the world's leaders and people in power is what makes Succession such a timely show, according to Brian.
Critics have hailed it as one of the best on TV and the star says it has a special resonance for our times.
He said: "It's a morality tale, that's the strength of Succession, to see these horrible people. But they are also us, avaricious human beings and we live in a time of avarice, and certainly a time of entitlement.
"These very rich people of the world, like the younger Murdochs, these are people who have not earned anything, they've just got it through entitlement.
"That's the big struggle for Logan – are the kids up for it, do they have the guts and the true killer mentality that success demands.
"The thing that differentiates Logan from the Murdochs, Turners, Blacks and all those moguls is there is no inherited wealth there – he did it all on his own.
"The show becomes right-wing, it becomes very disenchanted with any sort of moral compass. That's why the show works and why it's a brilliant satire on our times."
The scenes shot in Scotland earlier this summer are in episodes seven and eight, to be shown later this month on Sky Atlantic.
"We've just been picked up for a third season, so we're looking forward to doing it again next year," added Brian. "I don't know if we'll film in Scotland again, though – after all, I'm just the actor."
---
Succession, Mondays, 9pm, Sky Atlantic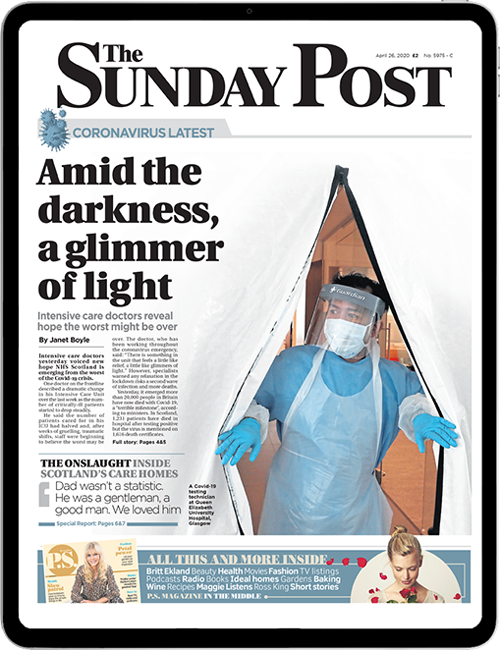 Enjoy the convenience of having The Sunday Post delivered as a digital ePaper straight to your smartphone, tablet or computer.
Subscribe for only £5.49 a month and enjoy all the benefits of the printed paper as a digital replica.
Subscribe