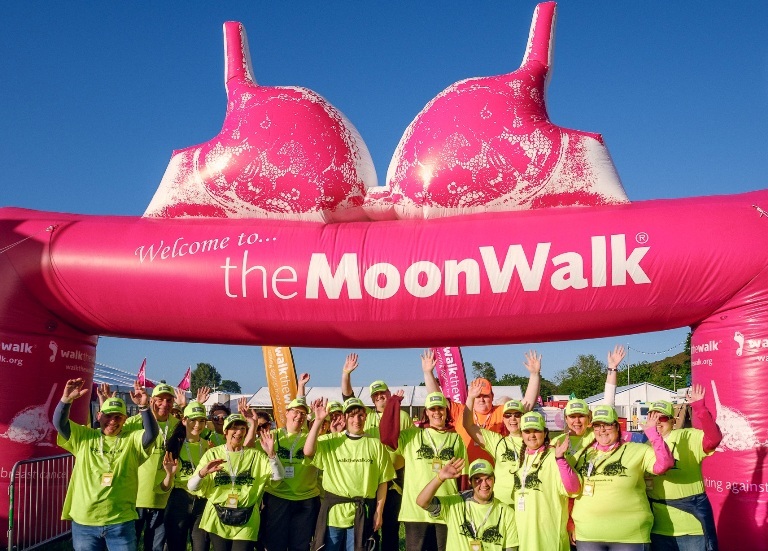 Breast cancer charity Walk the Walk is on the lookout for volunteers to help with their Moonwalk event later this month.
As thousands of walkers take to the streets of Edinburgh overnight in colourful costumes to raise money, the charity is in need of helpers to make sure everything runs smoothly.
There are a variety of roles, from keeping walkers hydrated by handing out water and providing encouragement out on the route by being part of the cheer squad, through to cycle marshals and helping in the baggage tent.
Jane Stewart, 50, from Edinburgh has volunteered at 11 MoonWalk Scotland events. She said: "Breast cancer is a cause very dear to me. My mum died of breast cancer at 51, so volunteering at The MoonWalk to help the amazing women and men raising money was something I just felt I needed to do.
"If you have been wanting to do something but aren't sure where to start, do this! And if you are nervous about volunteering alone, get your friends to join you and cheer on the amazing Walkers together. It is such an incredible, special, fun night that always leaves me feeling inspired!"
The 14th MoonWalk Scotland will see thousands of women, men and young people pounding the pavements through the streets of Edinburgh as they walk a quarter, half, full or double Marathon raising money and awareness to help fight breast cancer.
More than 86,000 Walkers have taken part in The MoonWalk Scotland since the event started in 2006, and so far, almost £21.5 million has been raised to improve the lives of those living with cancer in the country.
The MoonWalk Scotland is on Saturday 8 June. To find out more, or to sign up as a volunteer visit walkthewalk.org