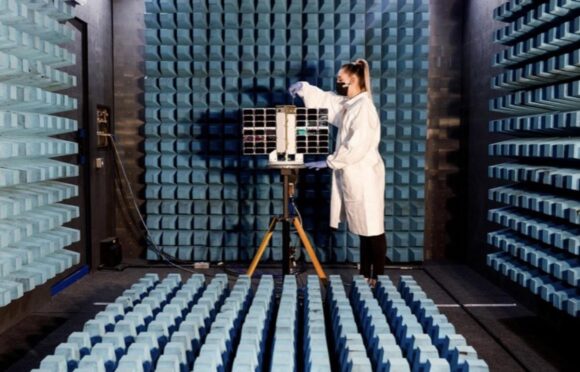 When she was first interviewed for an apprenticeship with a Glasgow-based satellite firm, Zoe Clark thought her lack of a physics qualification would count her out.
But, seven years later, she is a mission manager in the launch team at Spire Global, which harnesses over 100 multi-purpose satellites to provide data and analytics about the Earth and its environment.
Zoe is one of the speakers at next month's Careers Hive event at the National Museum of Scotland in Edinburgh, hoping her story will inspire more young people into STEM-based (science, technology, engineering and maths) careers.
The week-long festival aims to give S1-S3 pupils a chance to get hands-on with science through building a satellite, programming a robot or performing keyhole surgery.
"I didn't even have the slightest idea that satellites were being built in Glasgow when I left school," Zoe said.
"My first assumption was, if you work in space, you need physics. I'd been going through a year of interviews for different apprenticeships and it got to the point where I was just getting so fed up.
"I walked into the interview and the first thing I said was if I need physics, I'm not going to waste your time because I don't have it!"
The traditional way into STEM careers has been through university, but Zoe started at Spire as part of an apprenticeship programme.
Combining her studies in electrical engineering at college with hands-on experience suited her far more than studying for school exams.
She said: "The balance of working and studying is hard, I wouldn't sugar coat it to anyone, but because everything was so interesting it made it so much easier."
Zoe, from Irvine, Ayrshire, hopes being part of the Careers Hive event can help inspire others in Scotland to follow a similar pathway.
She said: "I think a lot of kids and especially parents still believe that university is the only way to get into these industries.
"It's really important to spark the interest, make sure they know that they're not alone in whatever they want to do when they leave school and also just make them feel more at ease wherever they are within their subjects and how they want to structure choosing them.
"It's about teaching them that you can choose what you're interested in and you will find something. It might not be exactly what you think you're going to get into, but it can be a stepping stone."
Zoe will be joined at the event by wildlife photographer and documentary maker Libby Penman and climate activist Laura Young, who is currently leading the campaign against single-use disposable vapes in Scotland.
"They get to see us up on the stage and we are just normal people," Zoe added. "We're not famous people or influencers that they see all over TikTok and Instagram.
"These companies are still fairly male-dominated, so it's important for them to know women can do what they want to do and they shouldn't be afraid to walk into these rooms that are full of men.
"I think my advice would be go where you're really interested and don't be afraid. Just be confident – if you're interested in it, you don't even need to be good at it because you're there to learn."
---
Careers Hive runs from November 6-10 with a free, unticketed open day on November 11. Visit sciencefestival.co.uk/careershive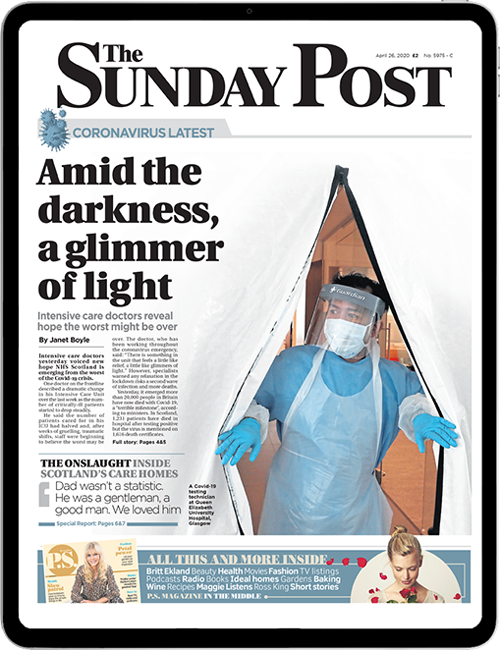 Enjoy the convenience of having The Sunday Post delivered as a digital ePaper straight to your smartphone, tablet or computer.
Subscribe for only £5.49 a month and enjoy all the benefits of the printed paper as a digital replica.
Subscribe