It's a place famed for being able to buy or sell just about anything, but The Barras is gearing up to host what's thought to be its first ever fine art auction.
The iconic Glasgow market, which is celebrating its centenary this year, will be where a number of works by artist Peter Nardini will be going under the hammer of auctioneer and Bargain Hunt presenter Natasha Raskin Sharp.
It's part of a new venture from the arts and antiques expert which sees auctions broadcast online direct from studios and galleries.
Raskin Sharp said: "It's going to be a first for me. I've been to The Barras a million times looking for antiques. There's been quite a lot of regeneration, which has quite an arty skew, so I thought it would be a great location.
"I have long admired Maggie McIver, who wasn't much older than me when she founded The Barras, and had several mouths to feed. It's quite nice that it'll be the first fine art auction there, in the 100th year of the business. She might be looking down and saying 'good on you girl, go for it!'"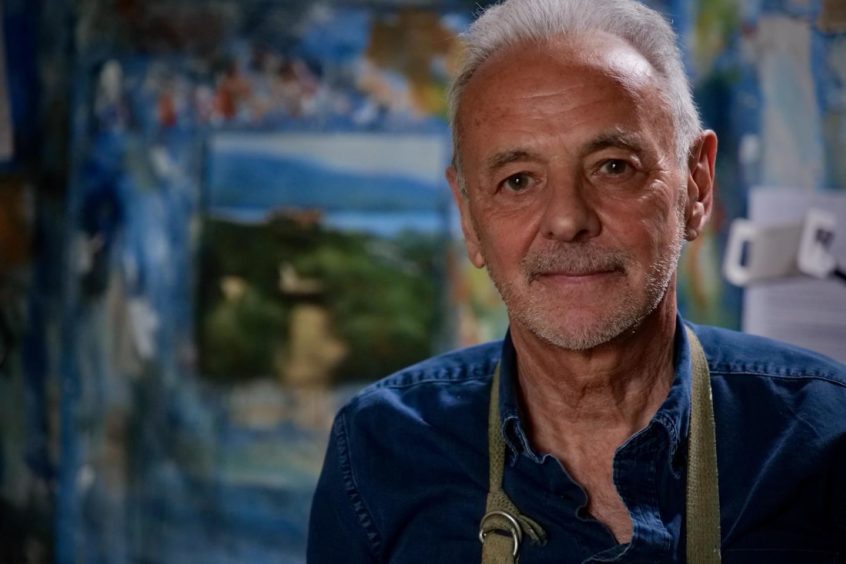 The auction will take place in the Arti San Toi gallery, owned by Barras regular Gary Barton – better known as 'Mr Glasgow'.
On sale will be a selection of paintings by Nardini, who learned his craft at the city's School of Art in the 1970s. After retiring from a teaching career, he went back to being a professional artist and his works include a mixture of scenes from all around the world.
Fittingly, there are a few of local landmarks, including the bandstand at Bridgeton. Nardini also used a framer in the Barras, so was delighted to see the auction bring things full circle.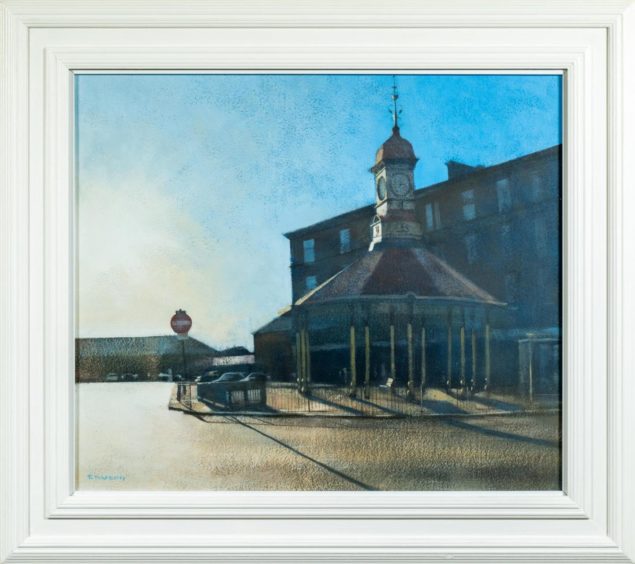 Raskin Sharp said it was one of a number of lucky coincidences that make the location perfect, including the origins of a painting that fascinated her during childhood.
Growing up in a house full of original works – her father is artist Philip Raskin – she was struck by one of a woman in a hat and Edwardian dress, surrounded by trees and flowers.
"It's a really pretty painting, very Scottish colours. As I became older and more interested in not just looking at the pictures, my dad told me he'd picked it up at the Barras after a bit of a fight for it," she said.
"He's not the type to get into a bidding war with someone at the Barras to be honest, but he was determined to have it!
"Today it's worth up to £1000, which is a strong price but only because so much time has passed. It's not quite that amazing story from a few years ago where a guy bought a painting for 50p at The Barras and then sold it for £35,000!"
Like all other industries, Covid has changed the way auctions work. Many houses that had already set up platforms for online selling have thrived, and those that had to start from scratch have struggled.
"You can be a tiny auction house in the back of beyond but if you pay attention to your online presence, you can become a global player," Raskin Sharp explained.
"Those that had already taken advantage of that have seen absolutely amazing results. Those that have struggled are the ones who had been absolutely adamant they didn't want online bidding in their auction house because it wasn't traditional."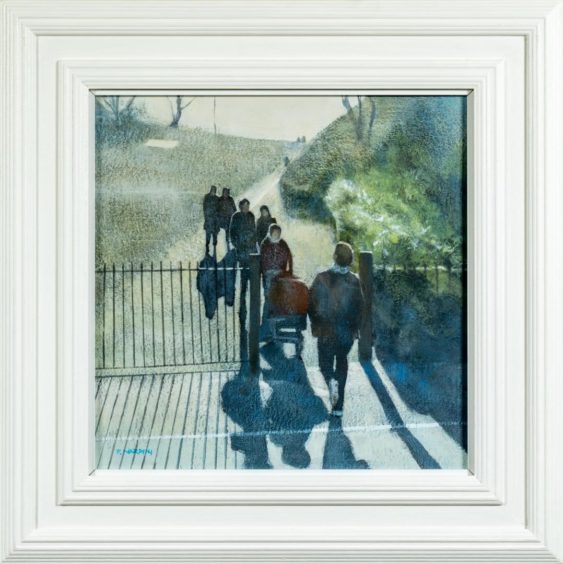 The Barras auction is the second online event being held by Raskin Sharp having set up her own platform, Exhibit Auctions.
But as many have experienced over the last 15 months, working remotely can have its disruptions.
"The first auction we had was from my dad's studio," she said. "That was really the kernel of the idea, to work with artists and broadcast directly from the studio.
"One quirk of my dad's is that he always has, for no reason I can discern, this humongous tea urn. He paints using a lot of hot water, but not enough to justify its size. He refused to switch it off during the auction.
"About half way through the auction it starts to boil and I'm shouting, competing with this urn. At one point a light fell down… it was a bit rough and ready but an entertaining hour."
Those working from home may well have had Raskin Sharp for company at some point over lockdown, as she is a regular on daytime TV favourites such as Bargain Hunt and Antiques Road Trip.
She described lockdown as a "shock to the system" as productions shut up shop indefinitely.
"When it was put in place I was on location filming," she recalled. "We obviously knew something was coming, we became increasingly aware of distancing, the hand sanitiser was being thrown on, and we became quite terrified. Editors are very clever people, so that's not reflected in the episodes.
"It was quite a scary time, but the TV industry has been really quick to adapt. When we came back to finish that series, the viewers won't notice there's a perspex screen in the car separating us, and other provisions put in place which now just feel completely normal."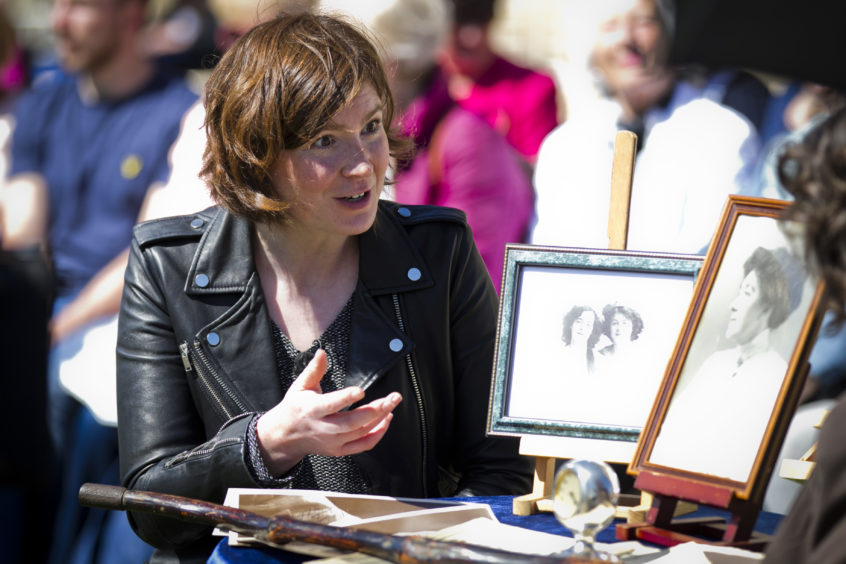 Raskin Sharp also has a weekly show on BBC Radio Scotland, which she found a lifeline throughout lockdown. It kept a semblance of normality – even if some episodes had to emanate from a hotel room.
"The show is my beloved baby. I'm so grateful for it, and my producer Nick Lowe really lifted my spirits telling me that the pandemic wouldn't stop us. The studios are massive at BBC Scotland, we're there late at night with nobody around. The show stayed on the road. That was my saving grace.
"When I was out filming, sometimes I couldn't make it home for the Thursday night so I've done a few shows from the Premier Inn. My parents always listen to the show and they said they couldn't tell!"
---
Exhibit Auctions: Peter Nardini – Public viewing June 25-27, auction June 27 at 3pm, exhibitauctions.co.uk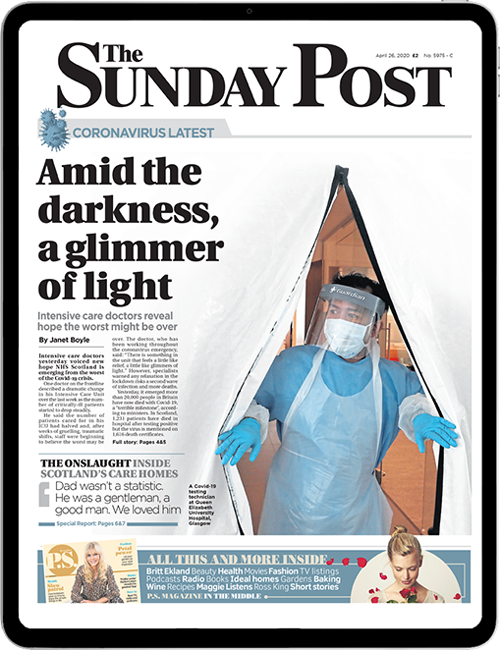 Enjoy the convenience of having The Sunday Post delivered as a digital ePaper straight to your smartphone, tablet or computer.
Subscribe for only £5.49 a month and enjoy all the benefits of the printed paper as a digital replica.
Subscribe