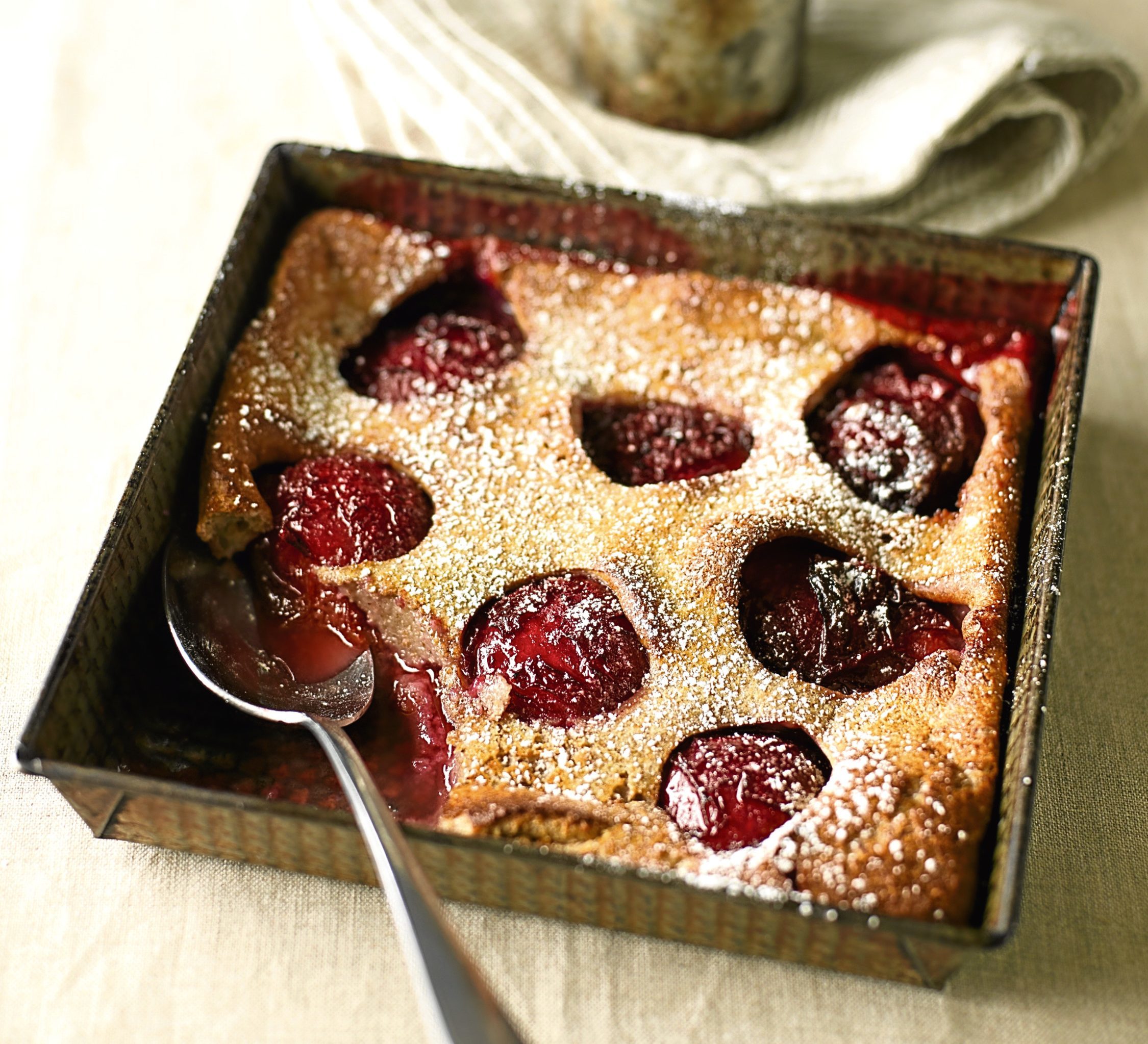 BAKE OF THE WEEK is all about indulgence, but this week's recipe means you can enjoy a treat but still take care of yourself.
It's a delicious pud made with wholemeal flour, a little sugar and fruit. You'll find this and other recipes in the British Heart Foundation's Heart Matters magazine.
Join up free for inspiration, information and support at bhf.org.uk/heartmatters or call 0300 330 3300.
You'll need
55g plain wholemeal flour
25g caster sugar
½ tsp ground cinnamon
1 egg
125ml semi-skimmed milk
1½ tsp sunflower oil
3-4 ripe, sweet red dessert plums, such as Splendor (about 300g total unprepared weight), halved and stoned
Icing sugar for dusting (optional)
Method
Preheat oven to 220C/fan 200C/gas mark 7. Combine flour, caster sugar and cinnamon in a bowl.
Make a well in the centre of the flour mixture, break in egg and add a little milk, beating thoroughly with a wooden spoon.
Gradually beat in all the remaining milk, drawing flour in from sides to make a smooth batter.
Put the oil in a shallow, 18cm (7in) square non-stick cake tin, heat in oven for 2-3 minutes or until hot.
Quickly and carefully place plum halves, cut-sides down, over base of tin (hot oil may spit slightly, so be careful).
Pour batter evenly over fruit. Bake for about 25 minutes or until pudding is cooked, risen and nicely browned.
Dust with sifted icing sugar, if desired. Cut into portions and serve.