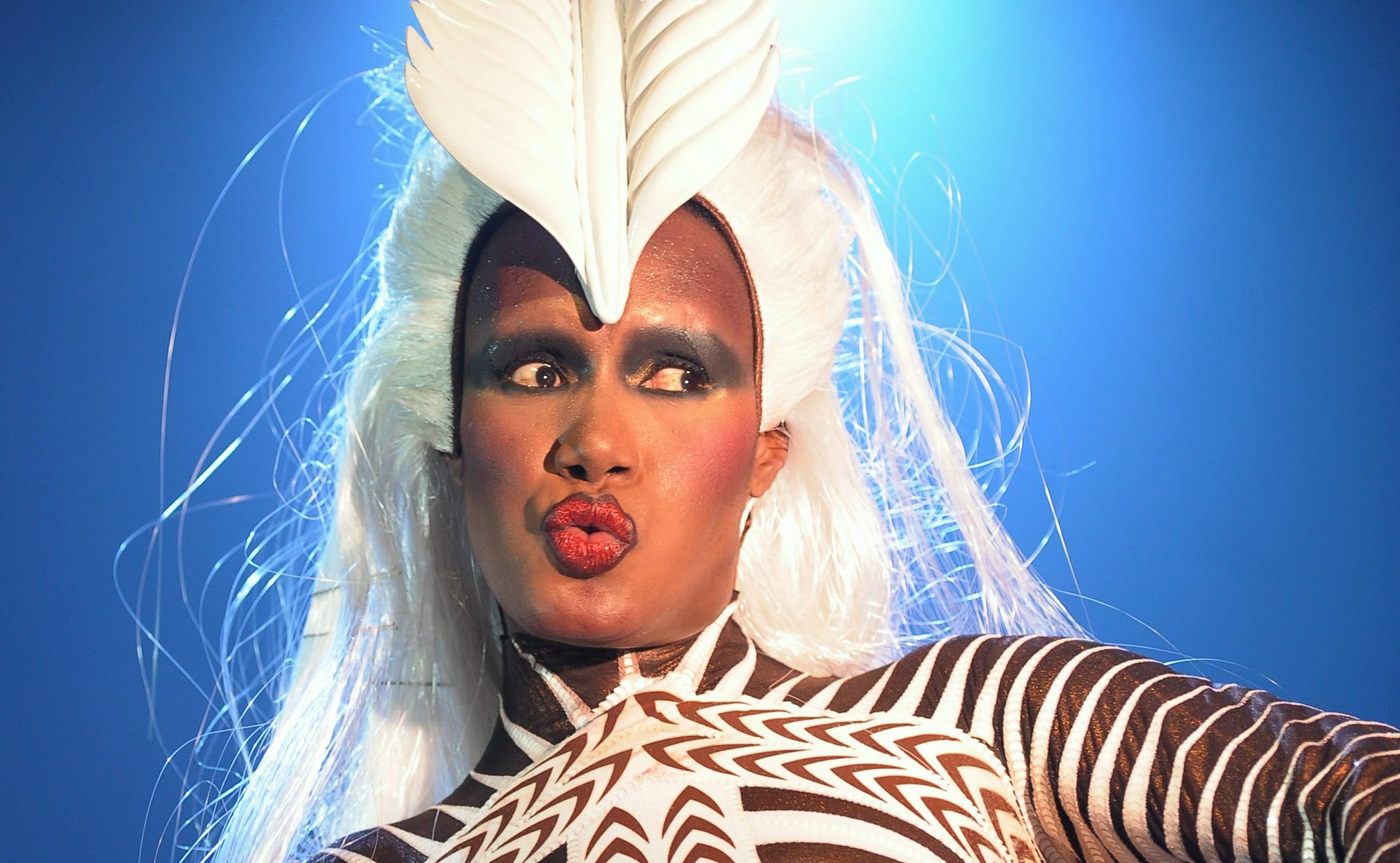 ACADEMICS are set to descend upon Scotland's capital for a two-day conference – about '80s icon Grace Jones.
Edinburgh College of Art will host a symposium that will examine the music and eccentric style of the model, singer and actress who was once a staple on British TV screens.
The two-day event at the ancient seat of learning will feature lectures with titles such as "From a Distance She Looked Like Muhammad Ali In Drag" and "Queen of the Nightclub".
Another lecture is titled "Grace Jones' I'll Never Write My Memoirs: Pop, Art, and Pop Art".
Event organisers have said they've already been contacted by five different publishers wanting to publish a book based on talks from the symposium.
However, it's not known if Grace, who famously played henchwoman May Day in the James Bond film A View To A Kill with Sir Roger Moore, will attend.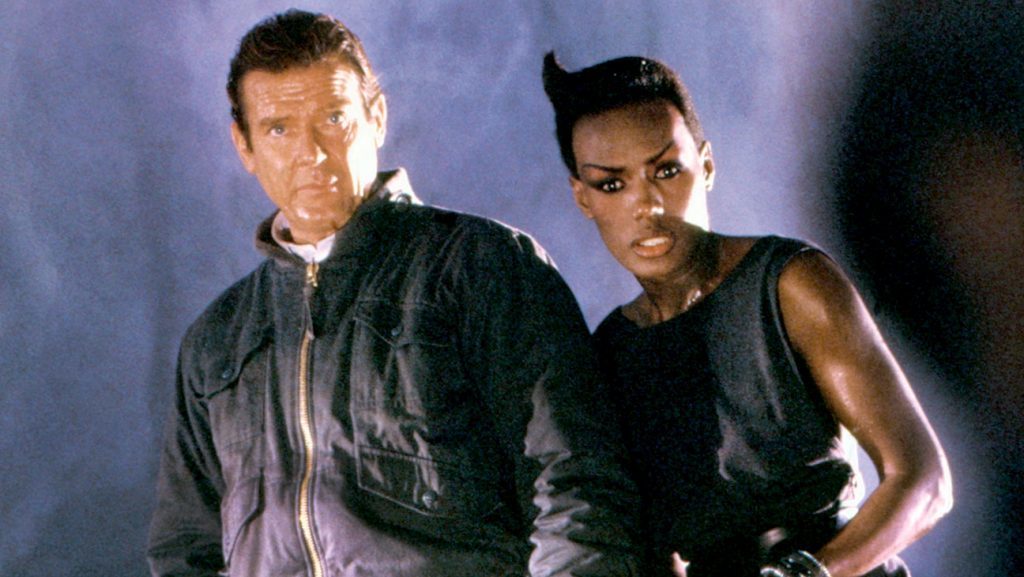 Dr Jonathan Murray, lecturer in film and visual culture at Edinburgh College of Art, is one of the organisers behind the event.
He said: "We are looking to get people together to talk about artists that have had an impact and still have an impact.
"People with a visual appearance that resonates in the memory as much as their songs.
"I'm not sure we had seen such powerful and provocative images of a pop star until Grace came along. She's a real pioneer.
"We have speakers coming from Europe and North America."
During her career Jamaican-born Jones modelled for top designers such as Yves Saint Laurent and appeared on the cover of Vogue.
She also became a muse to famous artist Andy Warhol who photographed her extensively and created a series of iconic portraits of her.
After modelling, she moved into music and scored a number of chart hits, including Slave To The Rhythm and Pull Up To The Bumper. The twice-married celeb – who also dated Swedish action movie star Dolph Lundgren, 59 – has sold millions of records.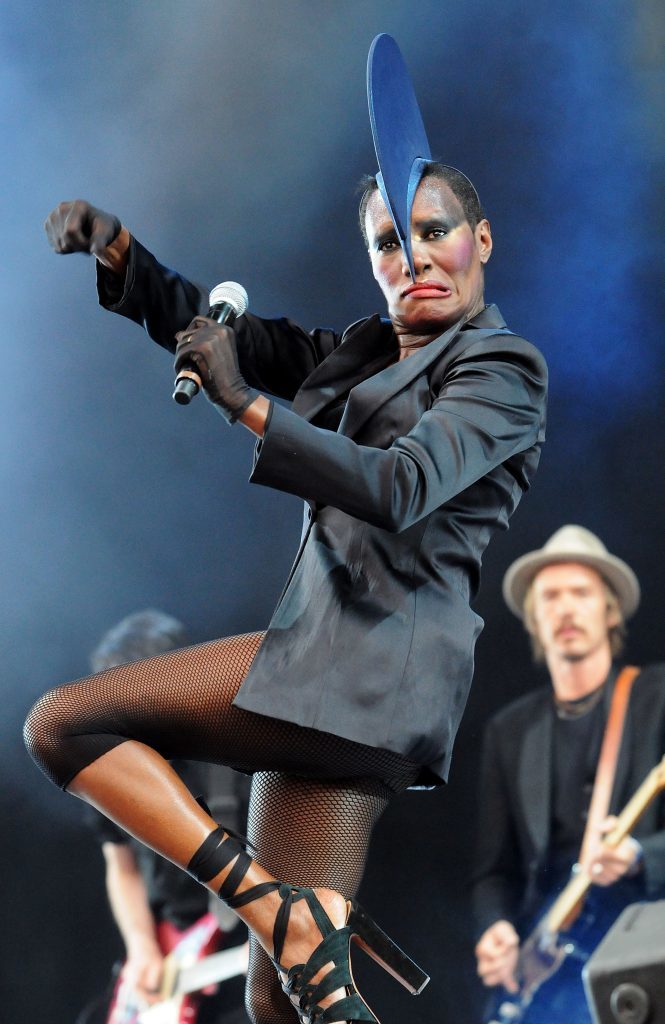 One hopeful attendee of the October event said they hoped it would ape the success of an earlier, similar forum which analysed the work of British disco pop band, The Pet Shop Boys.
He said: "She's an icon of her time and synonymous with the flamboyant excess of the 1980s. I can't think of a better figure to form the central plank of our discussion."
In Britain, the star is probably best remembered for slapping Russell Harty on his prime time chat show for speaking to another guest.
Sir Roger, who passed away in May, aged 89, was also very diplomatic when talking about the movie star musician whose father was a bishop.
In one interview, when asked who his favourite Bond girl was, he said: "People often ask me about Grace Jones.
"But I find if you can't find something positive to say about somebody you shouldn't say anything at all."
The 69-year-old celebrity – rumoured to be worth £5 million – has little time for today's musicians and chart stars.
Taking aim at the likes of Lady Gaga, the no-nonsense chanteuse claimed in an earlier interview: "I have been so copied by those people who have made fortunes."
Hart attack
ONE of Grace Jones' most memorable – and unforgettable – moments on British TV came when she appeared on Russell Harty's chat show.
During the live appearance in 1981, Grace started slapping the host after he turned away from her to address another
guest.
Grace had told Harty not to turn his back on her again after deeming that his chat with a fellow guest was going on too long.
Harty told her he would come back to her in a moment to which Grace replied: "Maybe I should go right now then".
Harty said: "Don't go right now unless you really want to".
Grace quickly replied: "Well, don't turn your back on me any more."
However, when Harty did again turn to the other guest, Grace started slapping him.
In 2006, the unforgettable incident was voted the most shocking TV chat show moment of all time in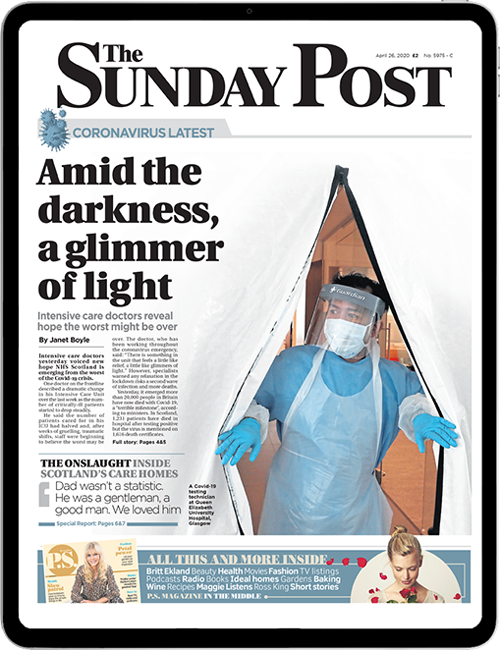 Enjoy the convenience of having The Sunday Post delivered as a digital ePaper straight to your smartphone, tablet or computer.
Subscribe for only £5.49 a month and enjoy all the benefits of the printed paper as a digital replica.
Subscribe