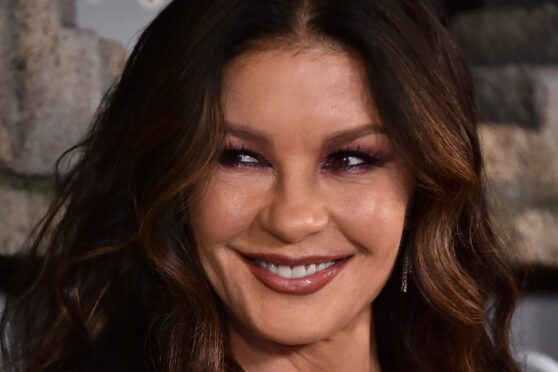 The gift-giving season might be over but despite that I got a lovely one from a friend last week.
It was a review of two of the novels that I've written with Shari Low, called The Rise, and The Catch. The third in the Hollywood trilogy will be out in June.
The review came from none other than Catherine Zeta-Jones!
It read: "It pulls back the curtain on Hollywood with a sexy, thrilling ride! A gritty raunchy thriller, a page turner that lifts the lid on Hollywood!"
I'm delighted Catherine took time out from her busy schedule to read the books as she's giving a wicked turn as Morticia in the Addams Family reboot, Wednesday, which is a huge smash on Netflix.
She's also starring in the Disney+ sequel series National Treasure: Edge Of History, and is brilliant as the baddie!
So come on, Cath, what's the treasure you love most?
"I'm always on the hunt for treasure, it could be near you at the Rose Bowl flea market in Pasadena or at souk in Morocco," she said. "However my most prized treasure is my family, all of them, husband, daughter, son, mum, dad, aunts, uncles and more. I'd be less of a woman if I didn't have them!"
Couldn't agree more, that's how I feel about my clan although my sister sometimes wishes I was treasure of the buried variety…
CeeZeeJay, as we call her, is also going to make my New Year by gracing my Burns Bash at the end of January here in LA. It's like a Burns Supper but more like the kind of party Rabbie himself would have enjoyed. My old pals Gary Barlow and Travis frontman Fran Healy are going to perform, so it'll be a cracker.
The bash is in a few weeks but it feels like we're almost done with January. Time seems to be speeding up but perhaps that's just because we're heading into the madness here in Los Angeles we call Awards Season.
We have the Golden Globes this Tuesday and after the controversy of previous years, it'll be really interesting to see just who actually turns up – never mind who wins!
One person I know who will be there is me, as I'm back on red carpet duty. Time to deploy the emergency microphone, break out the combat tux and prepare a barrage of questions!
Of course the big show will always be the Oscars on March 12. I'm delighted to see late night talk show host Jimmy Kimmel back to look after the proceedings for a third time. Will he mention the now infamous "slap"?
"I don't want to make light of it necessarily because comedians are mad about it!" he said.
"It's one of those things for a group who find everything funny that they don't actually think is funny but there will be something!"
Of course I'll be treading the red carpet over the coming months…stay tuned, folks!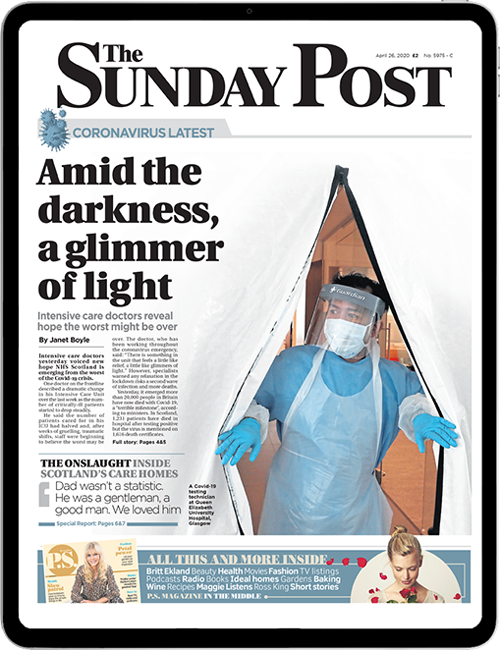 Enjoy the convenience of having The Sunday Post delivered as a digital ePaper straight to your smartphone, tablet or computer.
Subscribe for only £5.49 a month and enjoy all the benefits of the printed paper as a digital replica.
Subscribe