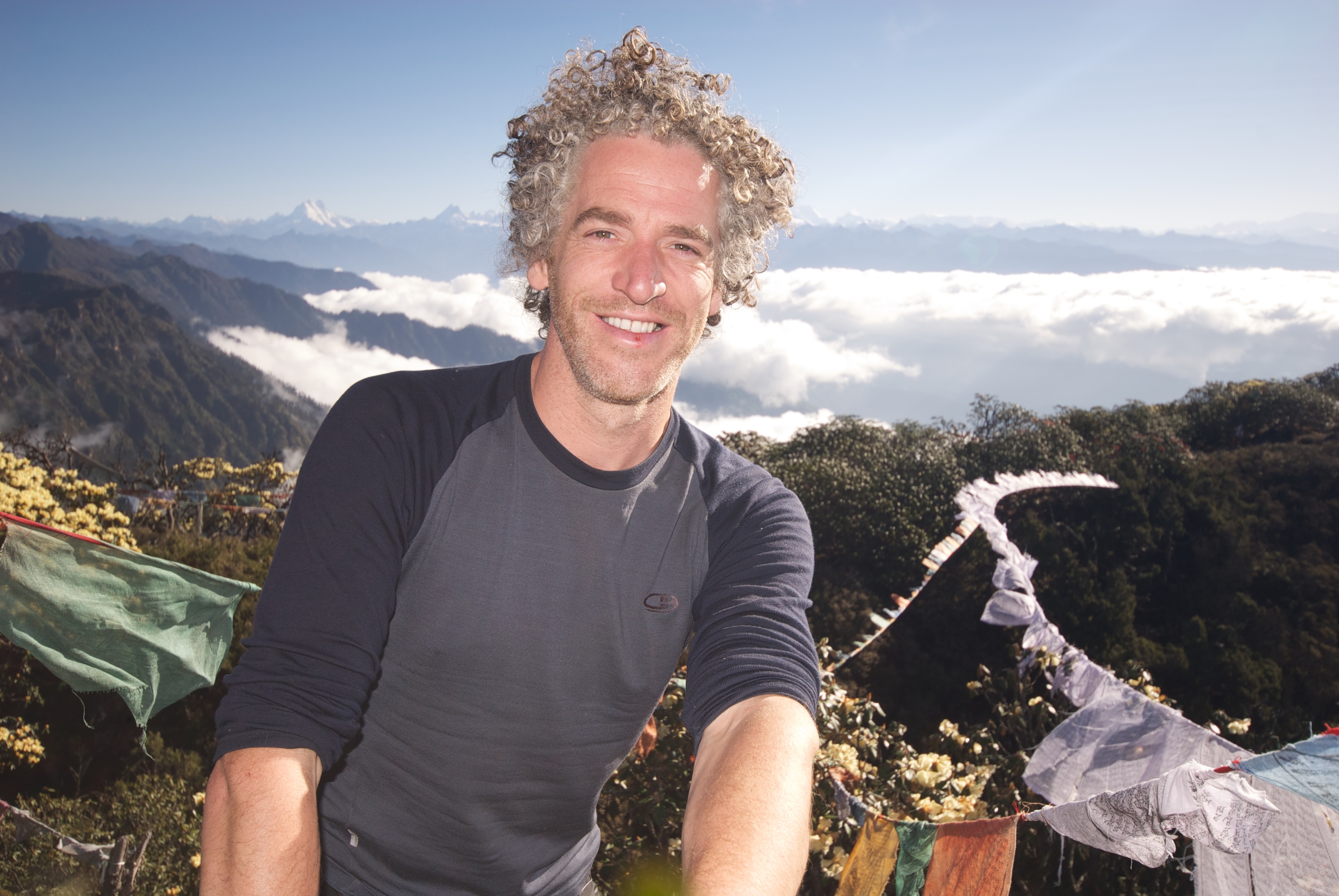 SCOTS wildlife cameraman Gordon Buchanan has told of his terror at being surrounded by a pack of hyenas during his latest series.
Mull-born Gordon, who has become one of nature TV's biggest names, was shooting his latest Tribes, Predators & Me series for the BBC when he had the scary encounter.
He was with cattle herders in Ethiopia who detest hyenas and view them as their enemy. But he also visited a community that feed the animals and almost view them as family members.
"I found myself surrounded by 12 hyenas in the dead of night," Gordon, 45, told The Sunday Post. "I was absolutely terrified. I've seen hyenas taking on lions and taking down wildebeest so I know they are one of the most powerful hunters in Africa.
"I was with this man who was throwing meat for them and they were barging and bumping into me as they went for the meat. He was actually putting bones in his mouth and hyenas were coming up and taking it.
"He was trying to get me to do the same but there was absolutely no way that was happening. I don't want to be closer than five metres from any big animals and these were a lot nearer than that.
"The guy had named them all and was sure they wouldn't do anything, but he did admit he didn't encourage one to come close as it could be a bit grumpy.
"Despite the fact he was relaxed, I was not happy at all. All it would take was for two of them to have a scrap over a bit of meat and you to find yourself in the middle of it.
"That's not a good place to be. It's right up there with the scariest things that have happened to me."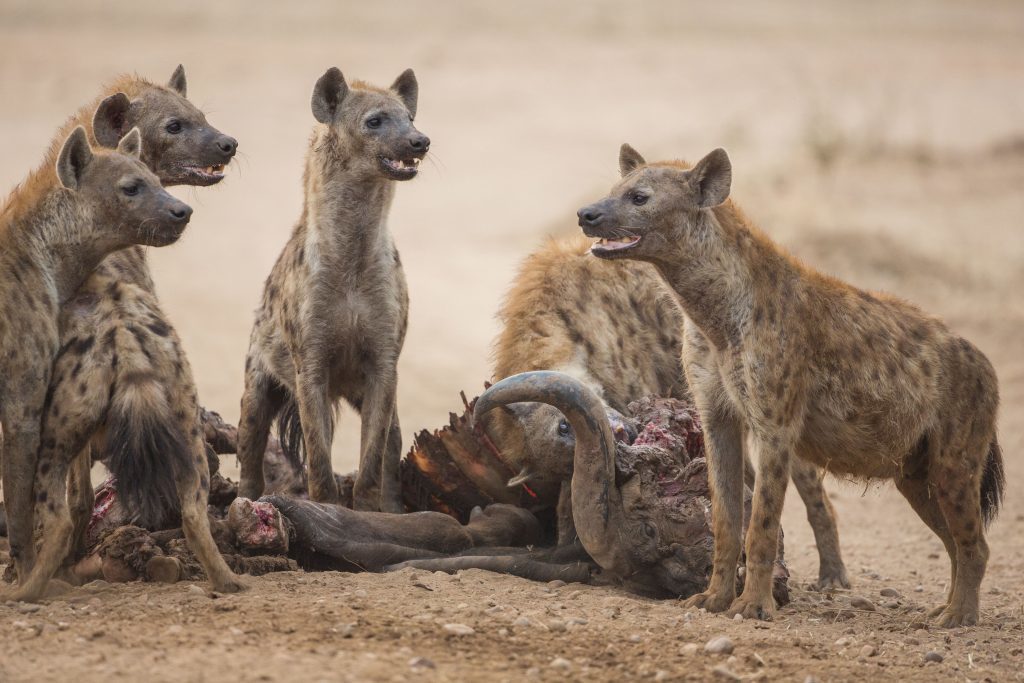 The series, set to be one of BBC2's big autumn highlights, is the follow-up to last year's original hit Tribes, Predators & Me which saw him look at anacondas, lions and crocodiles.
This time it's eagles and sharks as well as the hyenas. And Gordon, who has two kids Lola, 13, and Harris, 12, with wife Wendy, says the sharks also got his nerves twitching.
He was with a tribe in one of the remotest Solomon Islands who are in the waters alongside sharks every day but haven't had anyone come to harm for years.
"They know how to stay safe and it's as simple as never turning your back," says Gordon. "You have to let it know you're looking straight at it.
"And if the worst comes to the worst they told me to remember that the sharks aren't after you but the fish you've caught.
"Anyone who grew up through the 1970s or '80s, the Jaws generation, is going to have an impression of sharks.
"Even as a kid on the west coast of Scotland I was scared to put my head under the water without thinking a Great White was going to come out of the kelp and get me.
"So being in the water with a lot of them was exhilarating. Being close to them was surprisingly calming.
"It's good to debunk the myth that they are blood-thirsty monsters because they are incredibly timid, sensitive creatures.
"They want to keep out of our way and only on a tiny fraction of occasions do they cause harm."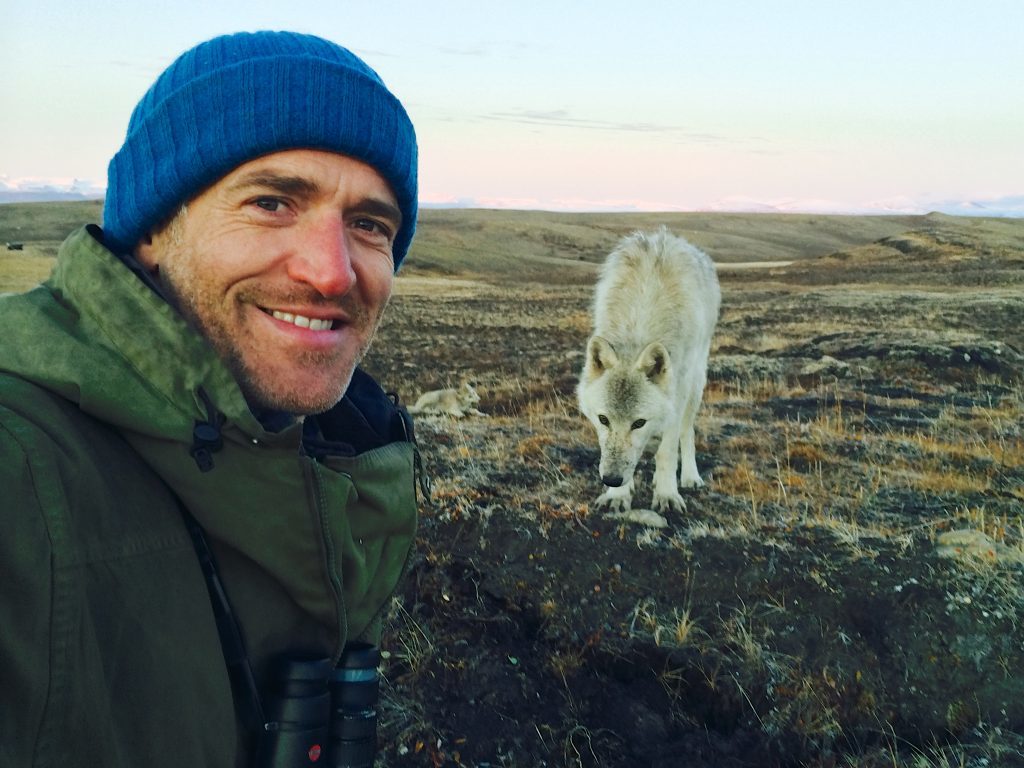 The sharks had actually more to fear from man, with a small number of the 1,000 islanders on ultra-remote Aourgi involved in hunting them for their fins. That was to supply the booming demand for the "delicacy" of shark fin soup.
Gordon says the practice is a small part of the islanders' struggle to adapt to changing times and the pressures of rampant consumerism.
"I don't frown on the shark finning because the islanders are not the ones causing the problems. It's the only way they have of providing for their families.
"You can't help but feel desperately sad for these communities. Everything is changing for them and it's too late to stop it.
"It's not long since they didn't wear anything, now they need clothes and they see all the things western society have and they want it too.
"We're all part of society now where we think buying things will make us happy. We've got to stop that. If we don't take more responsibility for what we're producing and doing, we're going to use up everything in the natural world.
"I've tried to look hard at what I need and not just going about buying anything because I simply want it. And more importantly I've been instilling that in my kids."
But while Gordon says the islanders were still the happiest, most content he's come across and the children always had beaming smiles, their future in their homes could be desperately short lived.
"It's the most idyllic, tropical paradise you could imagine.
"But the highest point in the island is only two metres so rising sea levels because of global warming means that they may have to evacuate and leave it to the ocean.
"Within 20 years it's a way of life that may not exist."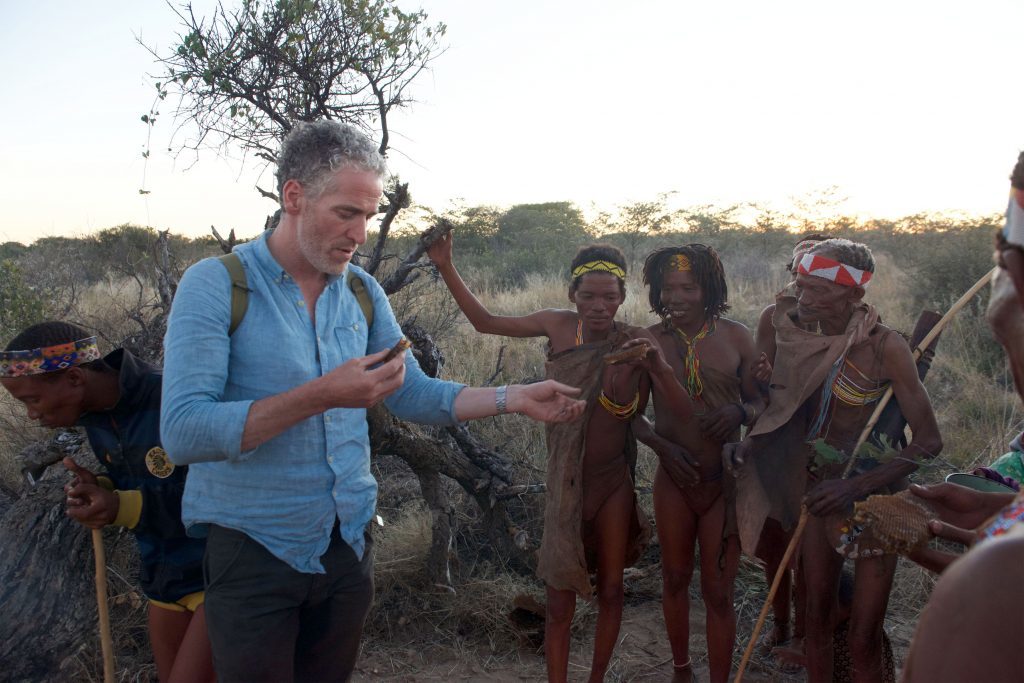 Gordon will be talking about his Tribe experiences and much else on a forthcoming UK-wide tour.
His various Family and Me series, Life In The Snow, The Lost Land and Planet Earth will also be up for discussion on the tour which begins in Morecambe on September 26.
The Animal Families And Me With Gordon Buchanan tour moves to Oban on the 27th and then has dates in Inverness, Aberdeen, Glasgow and Stirling.
Interest in wildlife programmes has never been greater, with massive viewing figures.
"I think we're in as good a place as we've ever been," says Gordon.
"When I first started I thought we'd film all the animals there were to film and then people would stop watching.
"But camera techniques mean we're at the most exciting era for wildlife films.
"In my early days, there weren't even night time cameras as infra-red technology wasn't good enough and most of what goes on in the natural world happens after dark.
"Now the programmes are popular because we can continually show people something new and different.
"In the recent Planet Earth series, three years of work has gone into getting the images for one hour of tele-vision." Encounters with hyenas aside, Gordon says safety is now his top priority along with being a husband and a dad.
"Everything is risk assessed and I do think about my responsibilities now," he adds. "When I was younger I could be away for nine months of the year but once I got married and then had kids, that had to change.
"I can still have busy periods but then have two months off.
"Eventually I've got the balance right. When the kids were very young you'd see how much they'd grown when you were away.
"For the first half of my career work came first, now it's Wendy and the kids. They're my passion in life.
"I love being a dad and a husband and while work's important to me, family and a normal life is way more important. As long as I go away and everyone's happy and come back and everyone's happy that's when I know it's working."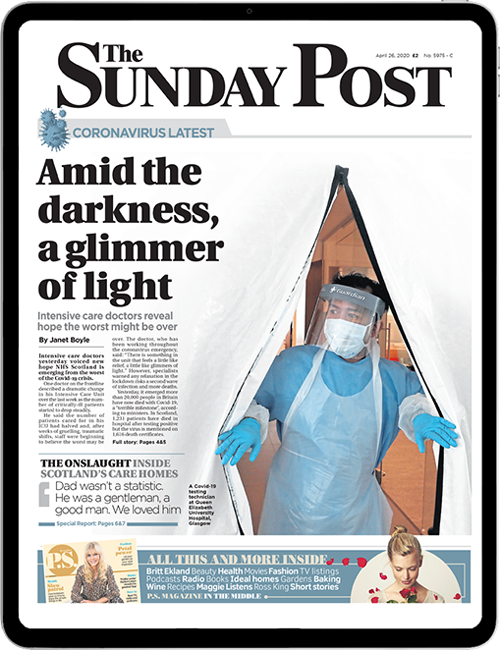 Enjoy the convenience of having The Sunday Post delivered as a digital ePaper straight to your smartphone, tablet or computer.
Subscribe for only £5.49 a month and enjoy all the benefits of the printed paper as a digital replica.
Subscribe