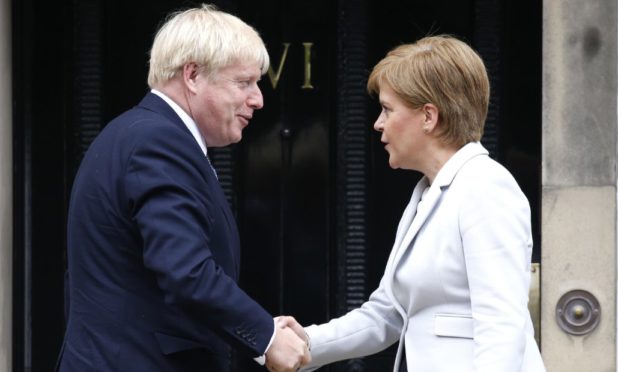 The SNP's historic fourth victory has set Nicola Sturgeon and Boris Johnson on a collision course over Scotland's constitutional future.
While falling just one MSP short of an overall majority, most of the MSPs elected to Holyrood support independence and say that democratic mandate can no longer be dismissed by the prime minister.
Yesterday, when only half the votes had been counted, Boris Johnson said he would not support an "irresponsible and reckless" referendum despite the SNP and Greens being on track to secure a pro-independence majority at Holyrood. Senior SNP figures said Downing Street continuing to block another referendum would be both undemocratic and unsustainable.
While most newly elected MSPs support another referendum, voters remain almost equally divided between parties supporting the Union and independence and in the latter stages of the campaign Nicola Sturgeon said recovery from the pandemic not a referendum would be her priority.
However, she will be under pressure from within her own party to drive towards a new referendum, according to a Sunday Post opinion poll.
It suggests only a third of Scots – but more than half of SNP voters – want another referendum within two years. Sturgeon has said she would like to hold one in the first half of the new Scottish parliamentary term, and that the PM would have to mount a legal challenge.
But the UK Government has said that the 2104 referendum was, using the SNP's words from last time, "once in a generation" and that a generation hasn't yet passed.
In her acceptance speech, Sturgeon vowed to hold a referendum on Scottish independence "when the time is right". Johnson yesterday said: "There's no case now for such a thing. I don't think it's what the times call for at all."
UK Environment Secretary George Eustice said calls for a second independence referendum were a "complete distraction". He added: "It would be irresponsible to have another divisive referendum and another bout of constitutional debate at a time when we are charting our way out of this pandemic and when we've got to really focus on economic recovery.
"It's completely the wrong thing to be doing. We had a referendum just a little over five years ago and that settled the issue."
Asked if the UK Government would fight any bid for a second referendum in the courts, he said: "Lawyers will look at these things".
However, some experts suggest Johnson will simply ignore any Holyrood legislation paving the way for a poll and force the SNP into backing down or holding an unsanctioned referendum. Some senior Tories, meanwhile, suggest the PM should call the SNP's bluff by demanding a swift referendum. But SNP Finance Secretary Kate Forbes, who won her seat in Skye, Lochaber and Badenoch with a majority of more than 15,000, said opposition to another vote was simply "unsustainable".
She added: "Boris Johnson will continue to say no because he doesn't like the result but I know a lot of people who support the Union know that this is unsustainable.
"It is undemocratic and fundamentally changes the Union from one based on consent to one only based on the force of law."
Former SNP Westminster leader Angus Robertson has been tipped as the next Scottish Constitution Secretary after winning Edinburgh Central, which was formerly held by ex-Scottish Conservatives leader Ruth Davidson.
He said: "If the people have sent a majority to Scotland's parliament, saying that as we emerge from Covid that there should be an independence referendum, that's exactly what should happen."
Labour's Daniel Johnson said the Tories had created "quite a toxic environment" for those on the pro-Union side. The Edinburgh Southern MSP added: "Right through the last few years they've been very quick to accuse others of betrayal or weakness when actually we were just trying to draw out the complexities of issues."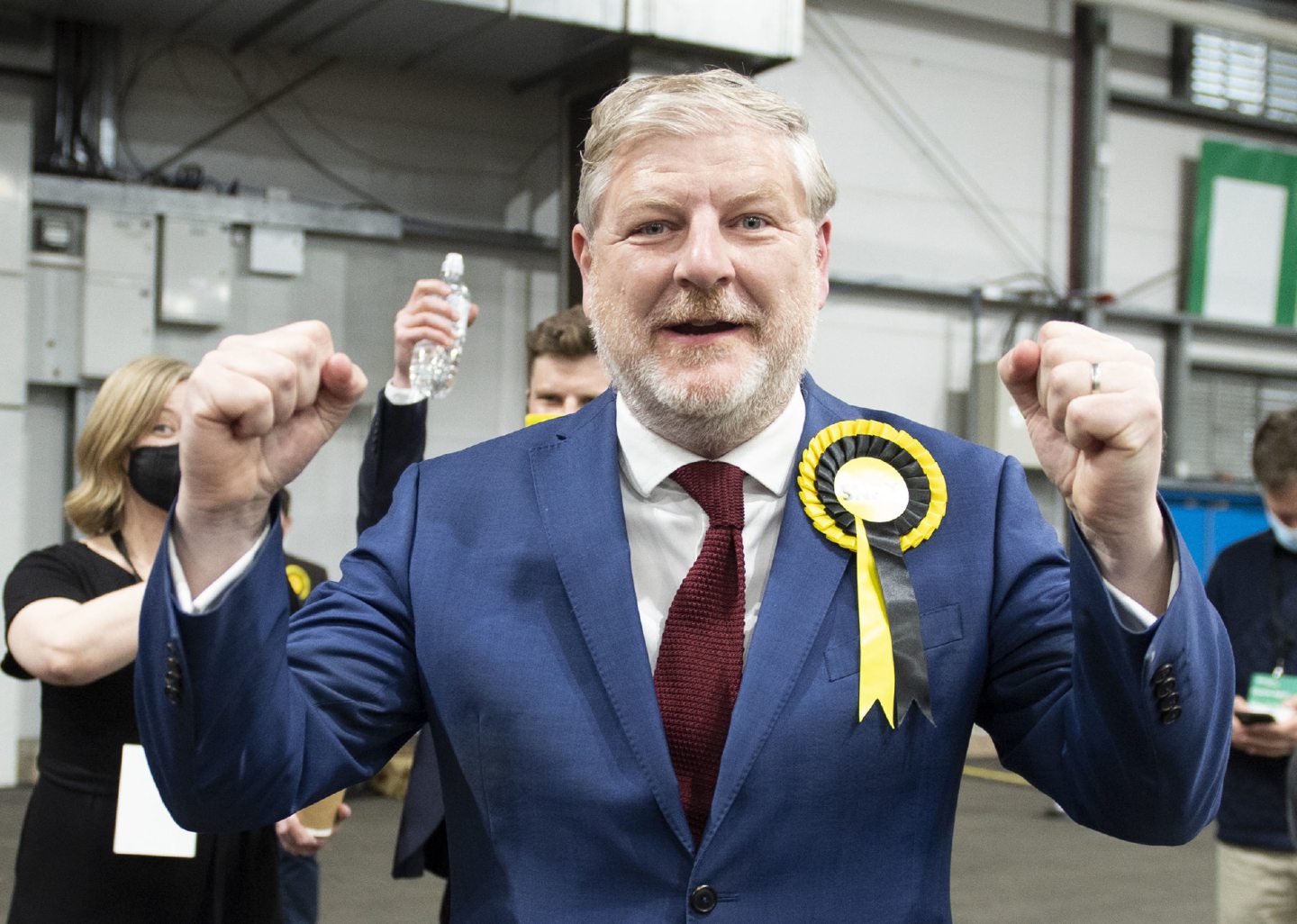 Meanwhile, our poll reveals 30% of voters believe a referendum should be held in the next two years, 20% in the next five years, 14% in the next 10 years and 28% never. The figures are contained in a poll of 1,008 adults carried out by Survation from April 30 to May 4.
They were asked when they would like a referendum to be held if the SNP won the election. Of people who voted SNP in the 2019 General Election, 55% wanted a referendum within two years, 32% within five years and 8% within a decade. Of SNP voters in 2019, 3% believed there should never be another referendum.
Dr Peter Lynch, senior lecturer of politics at Stirling University, said: "The poll is fascinating because at either end of the figures you have 'we-don't-want-a-referendum-ever-again' Unionists and 'we-want-it all-tomorrow' Nationalists. Nicola Sturgeon has the same problem of balancing between the radicals who want to speed things up and the moderates who want to take their time.
"There are many questions about independence that the SNP currently does not have answers for. There are lots of things they will have to revisit and think about, and that is why the leadership takes a much more moderate position in terms of slowing it down.
"The people who want to go out marching again and wave flags are already voting Yes. They're not the people the SNP and the other parties need to convince.
"Some Yes radicals also forget it took three years from the SNP winning an overall majority in 2011 to holding a referendum. There was a long period of inter-governmental negotiations in 2012, and those negotiations involved the Lib Dems in a coalition government.
"This time around it is a Conservative government with a big majority that isn't really interested in Scotland, whereas the Lib Dems certainly were because they had lots of seats in Scotland. The dynamics are quite different now."
According to the poll, younger voters are most keen for a referendum in the next two years, with 43% of 16-24-year-olds in favour compared with 21% of over-65s.Just over half of Yes voters in 2014 want another independence referendum held in the next two years, compared with 11% of No voters.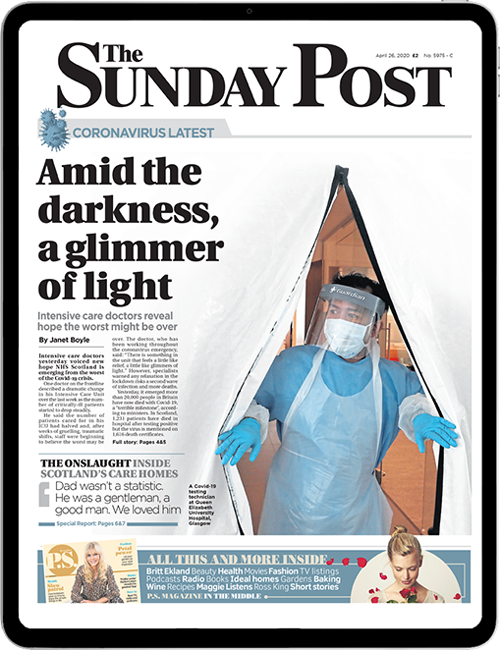 Enjoy the convenience of having The Sunday Post delivered as a digital ePaper straight to your smartphone, tablet or computer.
Subscribe for only £5.49 a month and enjoy all the benefits of the printed paper as a digital replica.
Subscribe