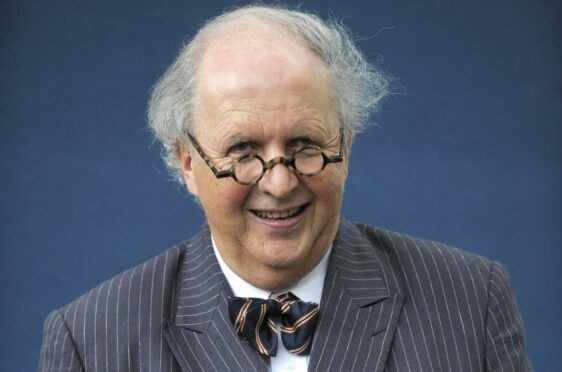 Alexander McCall Smith's new standalone novel time travels to 1938 and the final days of the British Empire.
While the world teeters on the brink of war, high in Ceylon's verdant hills, a Scottish tea plantation owner, his wife, their young daughter and the child's governess live in virtual isolation – except when a book group meets in the pretty pavilion precariously perched hundreds of feet above the valley below.
But strange and dangerous events occur in the pavilion at the so named Pitlochry tea estate; happenings witnessed by eight-year-old Bella and her slightly sinister dolls.
And when a gunshot resounds in the valley, the truth remains as nebulous as the encircling clouds until years later while at university in St Andrews, a grown Bella catches up with her past.
Inspiration
Tinged with humour, this enigmatic and hauntingly hope-filled tale is inspired by McCall Smith's many trips to the now Sri Lanka and his keen interest in pioneering fellow Scots such as Thomas Lipton, who made the tea industry what it is today.
The Edinburgh-based writer, who penned the highly successful No. 1 Ladies' Detective Agency, Scotland Street and Isabel Dalhousie series tells PS: "A large number of the tea planters who went there and were involved in developing the tea industry were Scots. Lipton was one of the main people and we visited his bungalow there.
"He was from Glasgow and made a major contribution to starting the tea industry. I was intrigued by that and I found the place very beautiful and striking; that led to the writing of this book."
Offering a child's perspective, the novel chimes with Harper Lee's 1960 classic To Kill A Mockingbird and the film adaption two years later starring Gregory Peck as lawyer Atticus Finch, father to the young Jem and Scout.
"The film is haunting," says the writer. "It is a beautiful example of showing the world through children's eyes.
"Having children observe the adult world is an interesting theme in fiction. Children often don't get it, or just see one side of it." Of his own creation, Bella, he says: "She gets things wrong and effectively does a terrible wrong to her governess, Miss White."
At the same time, he admits that the reader cannot be quite sure of the tutor's actions.
Unashamedly equivocal, he explains. "You can convey this in fiction in a way which makes the ambiguities central to the whole story. You can describe a situation without committing yourself, or committing the reader to accepting that is really what is happening. It introduces an element of doubt that can be quite powerful."
Resonance today
Although set in the past, The Pavilion In The Clouds, has profound resonance today. "There are people whose lives have been lived against remarkable history," says McCall Smith. "In fiction set against the Second World War period you realise awful things were happening while people were running an ordinary life; going to school, falling in love, having a family. We are all in that position. What has happened over the last 18 months has been dramatic and has challenged a great deal.
"We will always remember going through this pandemic. It is poignant to think of one's life in its historical context and that extraordinary things are happening when we are leading our day-to-day lives."
---
Alexander McCall Smith – Pavilion In The Clouds, Polygon, £14.99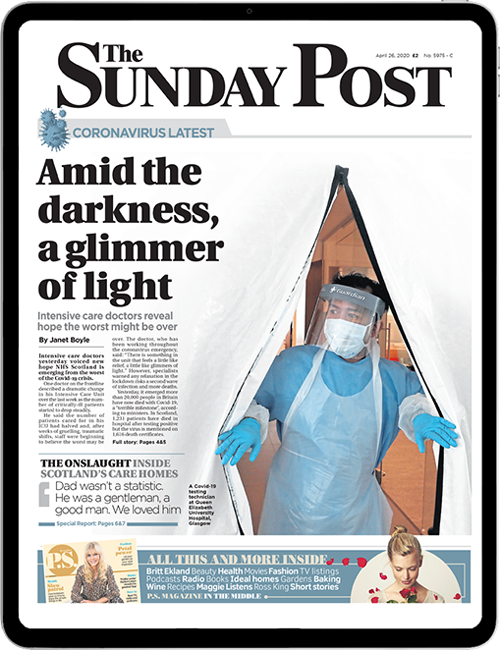 Enjoy the convenience of having The Sunday Post delivered as a digital ePaper straight to your smartphone, tablet or computer.
Subscribe for only £5.49 a month and enjoy all the benefits of the printed paper as a digital replica.
Subscribe