Anna Smith is best-known for her gritty and gripping Rosie Gilmour investigative reporter series and the Kerry Casey gangster novels.
But her latest offering, Until I Find You, is the addictive and pacey debut in a new series. And it's something of a departure from its predecessors.
In a nod to Raymond Chandler's classic Philip Marlowe books, Smith's 16th release – now in paperback – is written in the first person, taking its troubled but tough private eye Billie Carson right to the heart of the reader.
The novel follows Glasgow's Carlson after she leaves the police force under a cloud. Now rooting out insurance scams and spying on love cheats, life takes a chilling turn when a distraught young woman bursts into her office begging for help after her baby is stolen. Despite misgivings, Carson wades in because she knows what it's like to lose someone.
But very soon she discovers a network of crime far more dirty and dangerous than she could have imagined. Former Glasgow-based journalist Smith, who in a 20-year career covered crime and wars from Somalia to Kosovo, touches a raw nerve in exploring the angst and heartache that comes with the loss of a baby.
Although not a mother herself, it is something she and her family have sadly experienced. She tells P.S: "I am a great-aunty and sometimes help my sister with the care of her grandchildren. They're great kids and I love them to bits.
"But at the start of the pandemic, we suffered a huge tragedy in the family when my nephew and his wife lost their baby girl inexplicably."
While the pregnancy and labour had been problem free, her great niece suffered difficulties and couldn't be saved. She died just a couple of hours after she was born. The cause could not be found and remains unexplained.
Smith says: "We had her funeral the day before lockdown. Our family will never get over that. It was terrible. They were pregnant again a year later and had another daughter, who with her older brother is the light of their lives but they will never forget the wee girl they lost.
"We will all always remember her, she may be gone but she remains an important part of our family. Another nephew has a new baby who is just weeks old, and so we are delighted to welcome both our new wee ones."
However, the anguish they experienced can't help but inform her writing. She says: "What is the worst thing that came happen to you apart from a child dying? It's not knowing where your child is. That drives the character of Billie."
Smith penned the first 5,000 words of the novel four years ago but put it to one side while immersed with her gangland series. "It's a different style of writing but it pulls you in," she says. "It's poignant and raw. And it's more soulful because it's in the first person. You really feel for Billie who has made a huge mistake."
The second in the new series – If I Should Die – continues with another hunt and is set partly in Thurso and Sweden. Already written, it's awaiting release, and the third book in the series – Smith's 18th novel overall – is a work in progress.
The Lanarkshire-based author, who also has a home on the west of Ireland overlooking the Atlantic, smiles: "I'm writing a book a year and I go there to write. But I miss the kids. They're a big part of my life."
---
Anna Smith – Until I Find You, Quercus, £8.99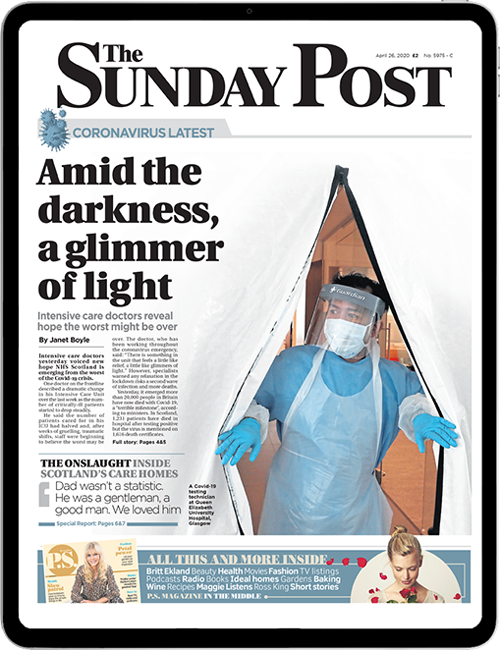 Enjoy the convenience of having The Sunday Post delivered as a digital ePaper straight to your smartphone, tablet or computer.
Subscribe for only £5.49 a month and enjoy all the benefits of the printed paper as a digital replica.
Subscribe