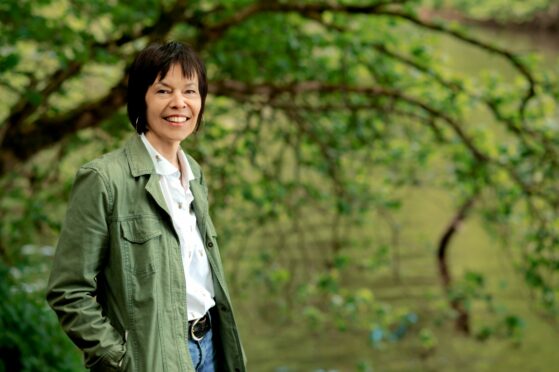 Lanarkshire law woman Elissa Soave turned her talent from legal texts to literature and hadn't even finished her first novel when it landed a major award.
She was just 5,000 words into her debut, Ginger And Me, when it took the Primadonna Prize for unsigned and unrepresented new talent in 2019. The win also landed her an agent and a publisher.
Now, as the novel hits the bookshops, she tells P.S the coming-of-age mystery that is also a love-letter to her home town of Uddingston (the Tunnock's teacake factory gets a nod) was a lifetime in the making. Mum-of-two Soave, 54, says: "I was always going to write something, but day-to-day life got in the way. I wanted to put working-class women in this story, and I wanted it to be in Scotland. The characters came before the story."
Soave left school at 16 and thanks to a grant, was able to graduate with a law degree from Strathclyde University, before going on to teach business law, and later work as an investment writer. She decided to pursue her passion for fiction after the birth of her sons Luca, 19, and Sebastian, 13, and now edits academic law texts by day and writes fiction in her spare time.
In her debut, we meet lonely, 19-year-old Wendy who spends her days driving a bus and trying to remember to buy milk. With her mum dead, there's no one to make sure she takes care of herself. But then she meets flame-haired and fearless Ginger who turns her world upside down. But is trouble brewing?
Soave based her main protagonists on women she met at a toddlers' group in "socially deprived" View Park. The author explains: "Wendy is mix of various women I met at the View Park toddlers group. I also went to the more affluent Uddingston Toddlers's Group. I was struck by how different they were and the different worlds the mothers and children lived in.
"But it was the View Park women I really took to and admired. They were resilient and optimistic, even though some were facing real financial hardship. They had a great sense of humour and a real willingness to help each other."
She adds: "I want readers to empathise with and root for these characters. Many might not have met people like Wendy and Ginger before and they will have an idea of what they think they might be like, which may not be great. I really hope they will be able to see these women are born with no privilege and no advantages in life, but are doing the best they can.
"There is a poignant scene in the book where Ginger says she used to dream about having a nice job in an office and maybe shopping at M&S and going on holiday. To others these are not big dreams, but to someone like Ginger they are unobtainable. I want people who have always had these choices to understand that others don't, but that it is not to say their ambitions are any less valid.
"In other literature, girls of Wendy's age are going to university, or have a career and often have a 'love trauma' but I feel we need to hear from another demographic."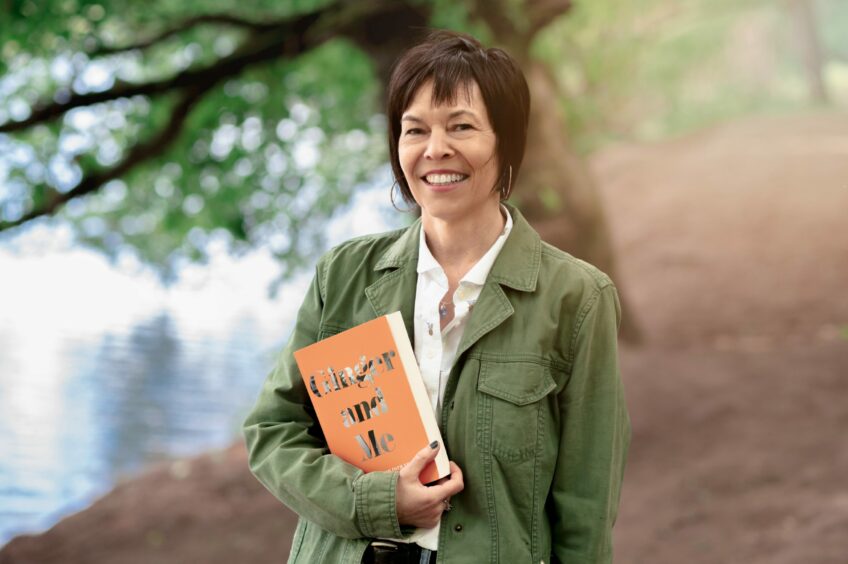 She is now working on her second novel – which has the working title of Grafitti Girls.
She smiles: "It is set in Hamilton and is about a bunch of women who in their 40s take a look at their lives and think back to how they wanted so much better. So they start a graffiti campaign, painting anti-patriarchy slogans all over the place. It's their way of fighting back, but other things happen…"
---
Elissa Soave Ginger And Me, HQ, £14.99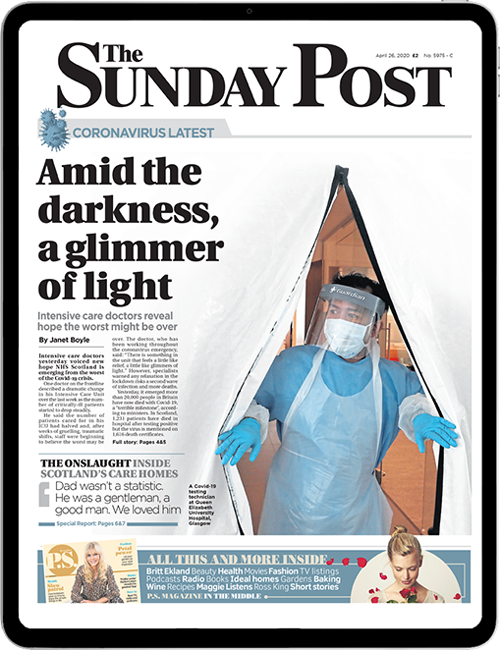 Enjoy the convenience of having The Sunday Post delivered as a digital ePaper straight to your smartphone, tablet or computer.
Subscribe for only £5.49 a month and enjoy all the benefits of the printed paper as a digital replica.
Subscribe