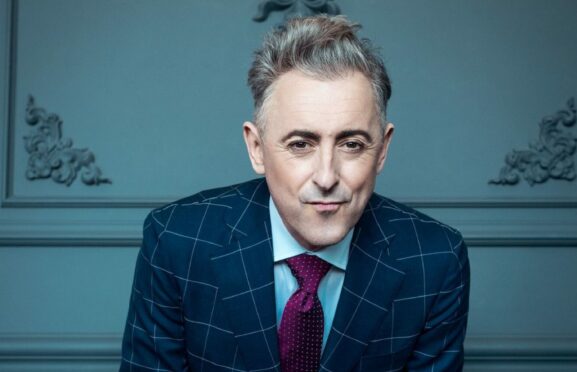 The Big Apple may be losing not one but two of its most renowned Scots as acclaimed expats talk about coming home.
Screen and stage star Alan Cumming and Booker-winning author Douglas Stuart have both lived in New York for years but both have revealed their hopes of making a permanent return.
Cumming says he and his husband will test-drive a new life in Scotland when the New York-based actor comes home for work next year.
The screen and stage star, who has lived in America for 30 years, has often spoken of returning to Scotland but is coming back to rehearse a Burns-inspired performance for the Edinburgh International Festival next year.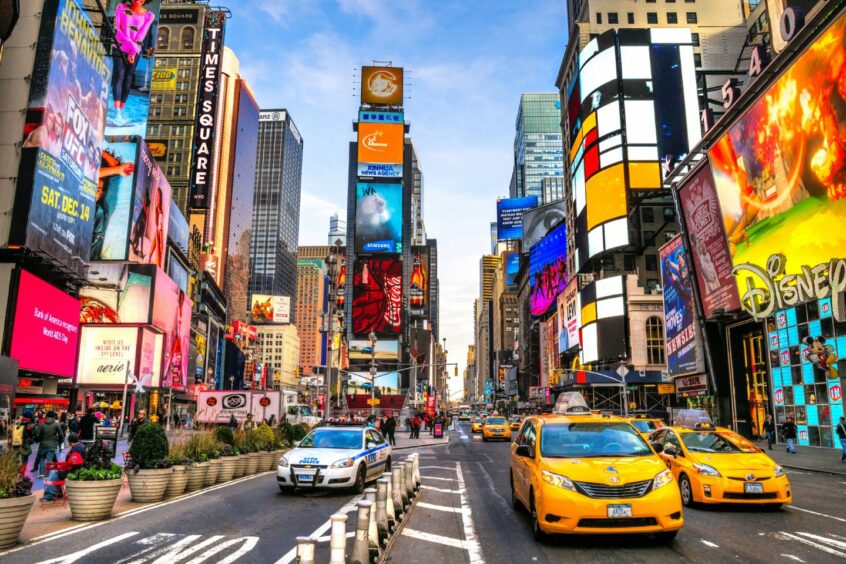 The actor, who was in Scotland last week, said he and husband Grant Shaffer, who have homes in New York and the Catskills, have spoken about relocating.
He told The Post: "We are seriously thinking about moving back," he said. "Next year I am going to be working for a few months in Scotland so that will be a nice chance to really feel what it's like to be back and live there properly. I'm wanting to be this Scottish Greta Garbo reclusive showbiz figure in my later years.
"As we all get older it's a thing to think you are far away from your family. My mum is nearly 84 and quite proud of it. She is in great shape and a hoot.
"My husband has obviously heard me bashing on about it. It is something that we, especially during the Trump administration, were seriously thinking about. We have our lovely place in Scotland. He is an illustrator so he can work anywhere and he loves Scotland. It's already a second home to him."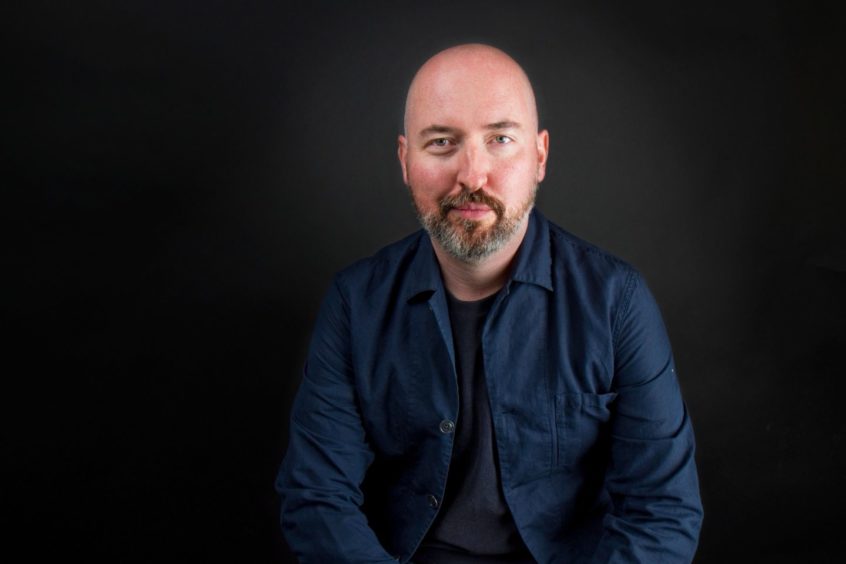 In New York, he has bumped into another acclaimed expat, Shuggie Bain author Douglas Stuart, winner of the 2020 Man Booker Prize, who, on a recent trip home to Scotland, revealed his own desire to come back for good.
Cumming, 57, whose award-laden career stretches from photo stories in Jackie and Take The High Road to the X-Men blockbusters and TV hits like The Good Wife, says Stuart's praise for his second volume of memoirs, Baggage: Tales From A Fully Packed Life, means a lot.
He said: "Douglas and I have met. He is a lovely man. He is a sweetheart."
Cumming has said he "could not stop thinking about" Stuart's novel featuring the eponymous Shuggie, a boy who dreams of a better life while devoting himself to his addicted mother, inspired by the author's own childhood. He is delighted with Stuart's description of his latest memoir as "funny, honest, fearless and generous in its vulnerability".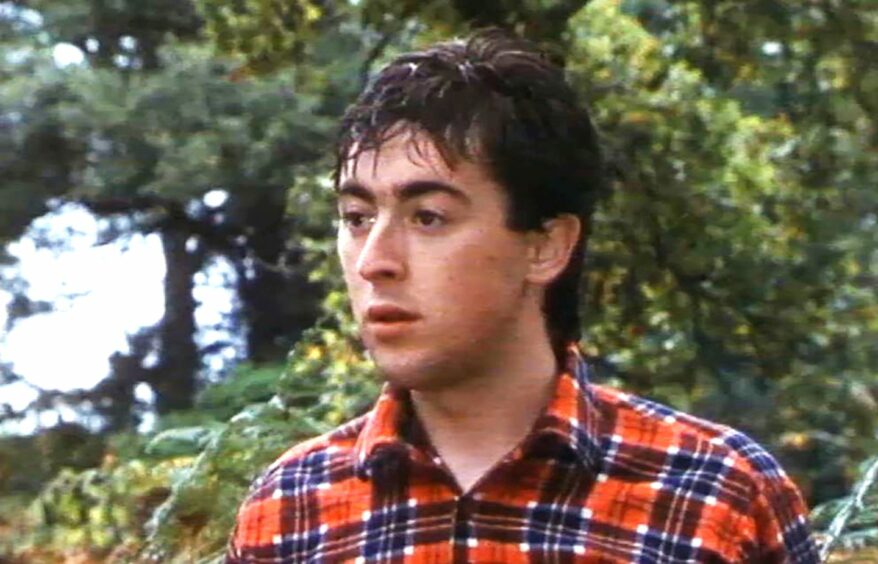 Cumming, an independence supporter who bought a flat in Edinburgh in an attempt to vote in the 2014 referendum, said: "In Scotland we grow up being schooled that it is good to look out for other people and be concerned for others. I always say the phrase I most remember from my childhood is, 'that's not fair'. If you said that, all bets were off. And I think fairness is a really great trait to have as your national consciousness.
"The thing I found when I went to live in New York is that New Yorkers really loved a lot of the qualities that are Scottish; my voice, my difference, my values. These were things that were slightly derided when I lived in London.
"I didn't realise it until I moved to New York and found that people were liking stuff that was perceived as a potential problem living in London. New York is a city that embraces difference. That is why everyone feels they belong there, because everyone is different and finally you find a tribe.
"The trajectory I am on now in my life is unimaginable," he said. "Everything about my background; my nationality, my class, none of it makes sense for me to be having the life I have now. It's a complete accident."
Baggage: Tales From A Fully Packed Life by Alan Cumming, Canongate
---
Two stars, one campervan, and a revelatory road trip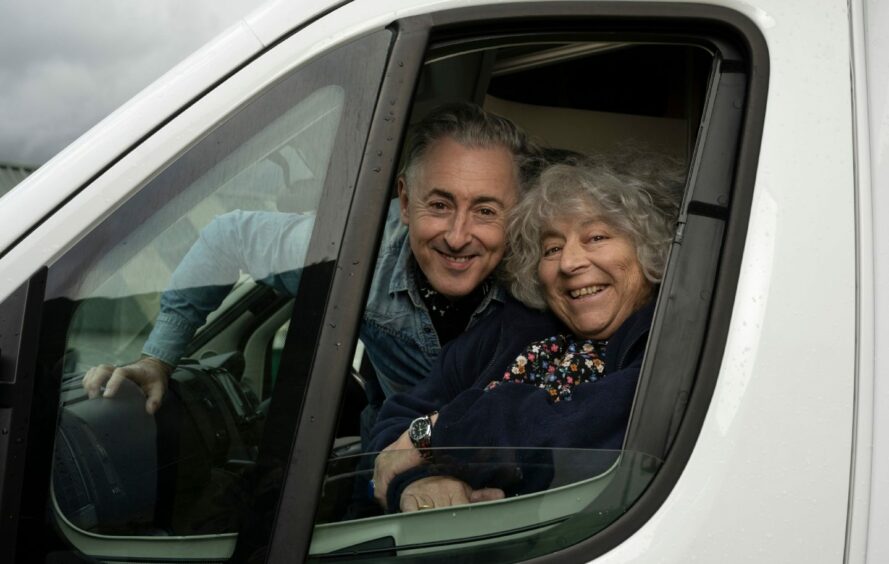 In addition to his new memoirs, Alan Cumming also stars in a three-part Channel 4 series Lost In Scotland with award-winning actress Miriam Margolyes as the pair revisit their roots in a campervan road trip.
Cumming – who returned to the Big Apple this week to start filming for a new movie Rare Objects – found another friend in Margoyles, whose family came from Glasgow.
INTERVIEW: National treasure Miriam Margolyes on family, fame and why life still holds surprises
The new series sees the unlikely pair descend on the Prickly Thistle tartan mill in Evanton where they design a bespoke tartan. They later go to the Panmure Estate, where Cumming lived from age four to 17.
Miriam and Alan: Lost in Scotland, Channel 4, Tuesday, 9.15pm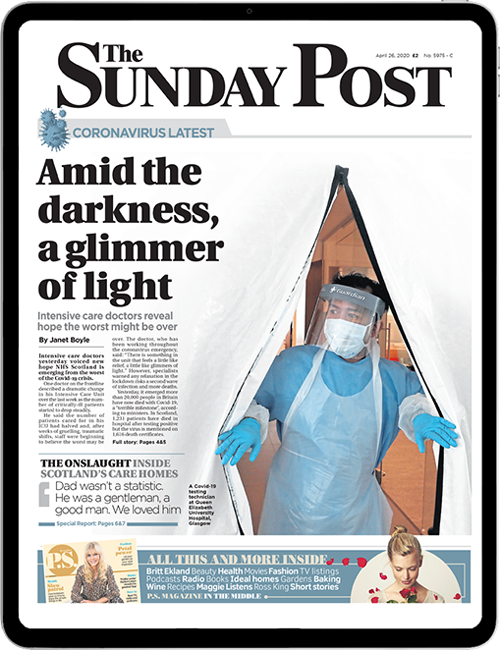 Enjoy the convenience of having The Sunday Post delivered as a digital ePaper straight to your smartphone, tablet or computer.
Subscribe for only £5.49 a month and enjoy all the benefits of the printed paper as a digital replica.
Subscribe