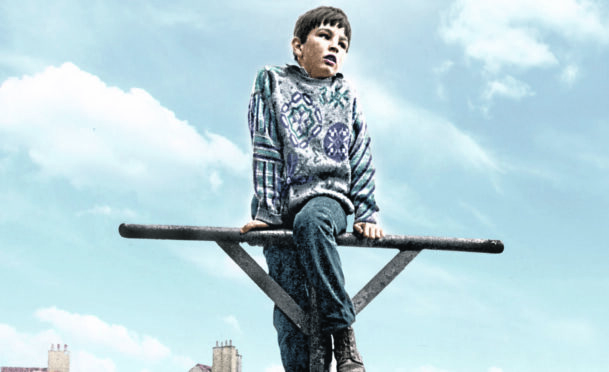 For those still to read it, Shuggie Bain might seem an unlikely best-seller, Booker Prize-winner, and modern Scottish classic.
Even after reading it, 32 publishers rejected Douglas Stuart's manuscript. Not perhaps Decca's Dick Rowe turning down the Beatles but in the same bookshop.
The novel detailing a 1980s childhood darkly coloured by a parent's alcoholism is harrowing, funny, brutal and hopeful, often on the same page, sometimes in the same paragraph.
But the book, charting a young boy's attempts to save his defiant, glamorous and tragic mother Agnes and himself as her drinking topples their lives into chaos, has become an international hit after an astonishing year when it won the Booker Prize, making Stuart only the second Scot, after James Kelman in 1994, to win Britain's premier prize for fiction.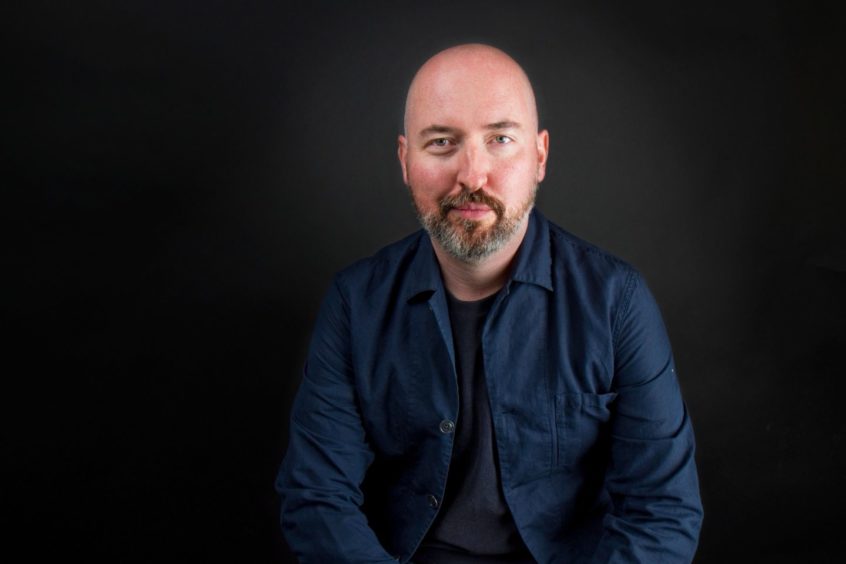 Published just as the pandemic struck, it went on to become a best-seller, published in 22 languages across the world with translations including Arabic, Croatian, Japanese, and Hebrew. A TV adaptation is in the works.
The book, not an autobiography but drawn from Stuart's own childhood in Glasgow, took 10 years to write and finally found a home after gathering a pile of publishers' rejection slips.
Tomorrow, Nicola Sturgeon will interview the author at the Edinburgh Book Festival and, writing for The Sunday Post today, says it will be a privilege as she salutes the author's "inspirational life and exceptional novel."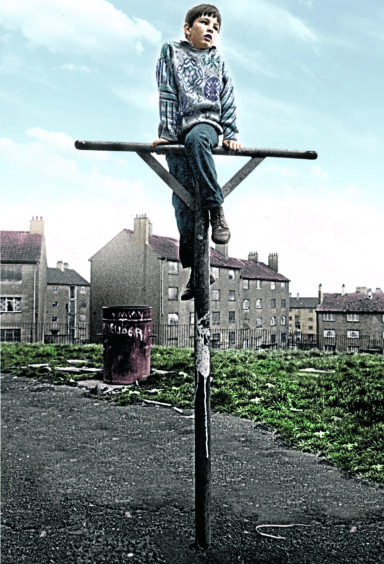 In a Sunday Post interview last year after his Booker win, Stuart, who left Scotland to build a successful fashion career in New York, where he still lives, said of his novel: "It's about love.
"Children have a tenacious love for flawed parents. It is quite shocking, quite harrowing, but it's also just life. I don't see the darkness any more. It's very narrow, but I see the hope."
---
It can be a hard read but, after only a few pages, I knew it was very special
By Nicola Sturgeon
At times, Shuggie Bain can be hard reading. We are not spared but it took only a few pages for me to realise this is an exceptional novel.
The very best books are those able to evoke a distinctive and convincing sense of time and place. Shuggie Bain does so brilliantly.
Its depiction of some of the deeply painful experiences endured by Shuggie is made even more harrowing with the knowledge that this fictional young boy's life is based to some degree on author Douglas Stuart's own childhood.
Tomorrow, I am getting the chance to interview him and, as a book lover, it will be an absolute privilege.
I am an avid reader of fiction of all kinds but regardless of genre – crime, historical drama, whatever – if writers are able to convey a sense of authenticity about their plot and their characters then their stories will flow.
Shuggie Bain achieves that because it is forged in personal experience and a depiction of Glasgow and Scotland in the 1980s that so many of us recognise from our own lives and memories.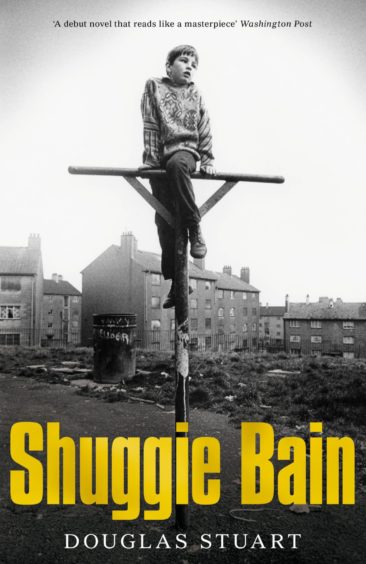 That decade was a tough one for many people across Scotland, particularly in parts of the central belt where the effects of deindustrialisation were being felt. That is the backdrop to the book but the story of one family touches on the social and personal impact those wider changes had on so many people and communities.
As someone who was at school at the time and forming my own early political views, it is gripping, and unsettling in some ways, to be transported back to that period.
Shuggie Bain is a debut novel and for an author's first work to be nominated for, let alone win, such an esteemed honour as the Booker Prize signals a very special book and a very special writer.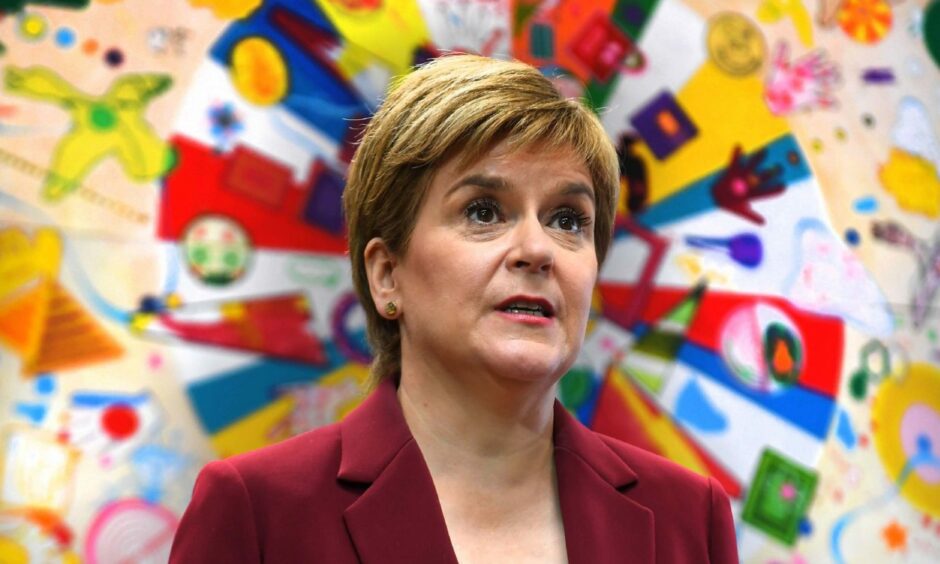 My chat with Douglas, at the Edinburgh International Book Festival tomorrow is the kind of opportunity I've missed over the last 18 months or so, as all our lives have been turned upside down. And, while we need to stay on our guard, especially with rising case numbers, I hope events like this can, and will, become more common in the months ahead.
It is, of course, for Douglas himself to say how much of his own life colours Shuggie Bain but his own story is an extraordinary one and he deserves the most enormous respect.
His journey has taken him from a difficult and disadvantaged childhood to a successful career in fashion and now life as a celebrated author in New York.
It is an inspirational, uplifting life story and I'm looking forward to learning more about it tomorrow.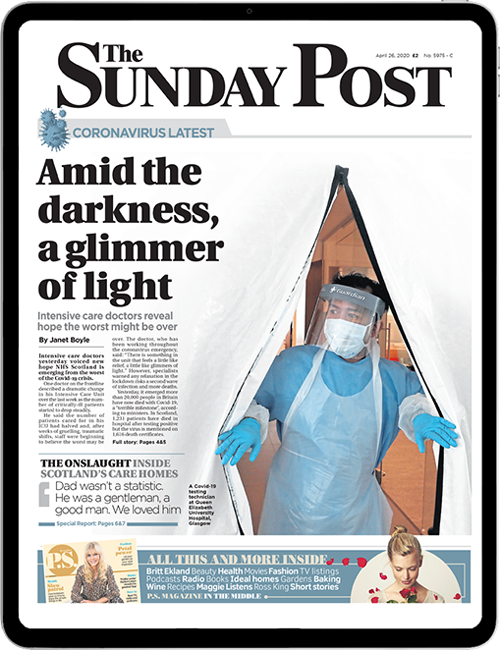 Enjoy the convenience of having The Sunday Post delivered as a digital ePaper straight to your smartphone, tablet or computer.
Subscribe for only £5.49 a month and enjoy all the benefits of the printed paper as a digital replica.
Subscribe