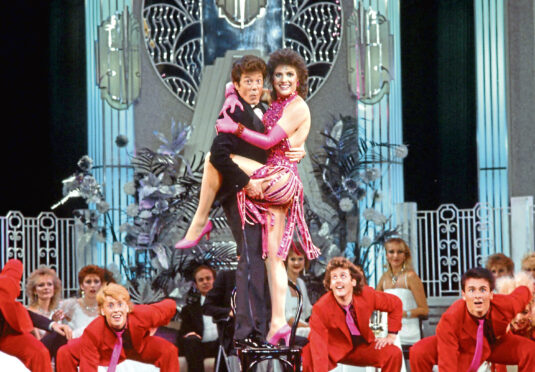 Lionel Blair was not only an incredibly talented performer but a wonderful man, too.
Many years ago, and before I'd met Lionel, I was presenting a Saturday-night TV show with Cheryl Baker called My Secret Desire.
In one sketch I had to descend a flight of steps wearing a kilt. My opening line was: "Here I am at the top of the stairs…do you like the legs? They're Lionel Blairs!"
The following week I received a letter from the man himself and it simply began: "You wish!"
I was stunned that he had taken the time to write a letter to me.
Lionel, who passed away aged 92, really was the same as you saw him on TV, always "on" and always up for a laugh.
When I did the musical Summer Holiday in Blackpool he came to stay with me for the premiere and gave me the most wonderful and helpful notes on my performance.
He laughed when I told him what the wonderful director (and former dancer) Dougie Squires once said to me after I'd asked if there was anything I could do to be better in the Pavillion panto he was directing.
"Yes, darling," he replied. "Be taller and more talented!"
Lionel said that was cruel but added there was more chance of me being taller!
I remember very well walking round to the shops with him. Just about every person had a cheery "Hello Lionel" for the star of shows like Give Us A Clue and Name That Tune. He was brilliant with everyone.
He told me: "Ross, never get on a plane with me…if something happens you'll get second billing!"
My thoughts are with his wife Sue and his family. What a one-off and what a guy.
Well the clocks went back here in Los Angeles last week and, yes, believe it or not the nights are fair drawing in.
To keep my spirits up – aye, right – I headed to Palm Springs, about a two-hour drive from LA. It has the same temperature in the "winter" that LA has in the summer so that's why it became a haven for the stars especially when the Rat Pack hit town.
I stayed at the wonderful Colony Palms Hotel and Bungalows which have been an iconic part of Palm Springs since 1936.
Talk about a rich and colourful history. They have been host to Hollywood's elite (I put a stop to that!), mobsters, athletes, film producers, gamblers and politicians. It really is the coolest of places, and makes you feel like Frank, Dean and Sammy might just join you by the pool for a cocktail or three.
I used to love the TV show Dexter starring Michael C Hall as a serial killer antihero. Now, eight years on from the original, there's a reboot which you might like, called Dexter: New Blood.
What do most fans ask Michael when they see him?
"They want me to pretend to kill them while filming on their phones," said Michael.
Yep, sometimes it's just murder being a star!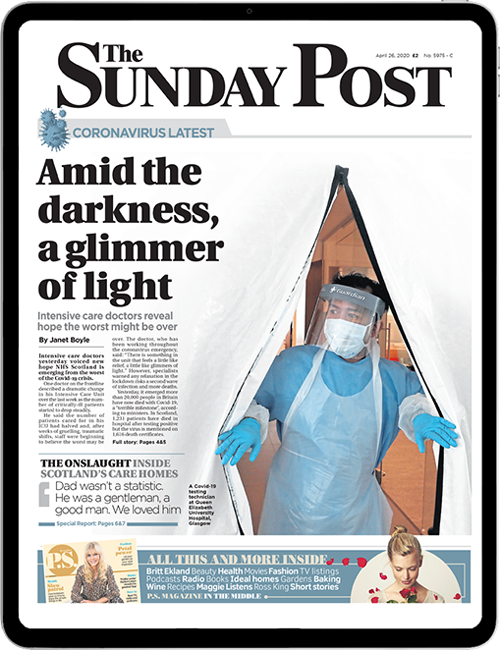 Enjoy the convenience of having The Sunday Post delivered as a digital ePaper straight to your smartphone, tablet or computer.
Subscribe for only £5.49 a month and enjoy all the benefits of the printed paper as a digital replica.
Subscribe