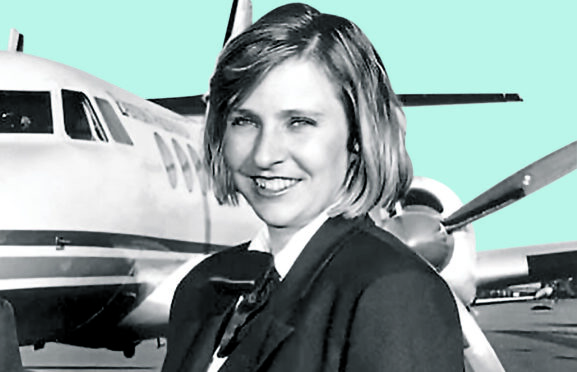 A scientist hailed for exposing health risks linked to toxic fumes in aircraft has revealed how she fears she is a victim.
Dr Susan Michaelis had to give up her career as a pilot after suffering flu-like symptoms, headaches, dizziness and poor concentration.
The Stirling University Honorary senior research fellow was diagnosed with breast cancer and suspects it was caused by chemicals in oil fumes inhaled in the air.
"Nine years ago I was diagnosed with lobular breast cancer which has now progressed to stage four and I strongly suspect it is linked to the complex mixture of chemicals I inhaled in the fumes from the oil," she said. "Some of these chemicals can raise the risk of cancer."
Michaelis has detailed the effects of poisonous cabin air – known as aerotoxic syndrome – and has become a world authority. Later this month she will be given a British Citizen Award at the Palace of Westminster, recognising exceptional people who have had a positive impact.
Cabin air in commercial aircraft needs to be pressurised and heated with compressed air taken from the engine then cooled and conditioned before entering the cabin. It is thought that, where there is a problem with seals, substances from the aircraft's engine oil supply can leak into the cabin.
The campaigning work of Michaelis, who lives in West Sussex, has triggered a wider appreciation of the risks. Action to curb them will now involve a collaboration with Harvard University researchers to examine why aircrew have higher rates of breast cancer.
Previous research into the incidence of breast cancer in aircrew has focused on the effect of disrupted sleep hours, radiation from flying and later pregnancies, because of career demands, but Michaelis believes exposure to chemicals from engine oil fumes also needs to be investigated.
She said: "Despite no specific treatment for lobular breast cancer, I am doing what I can to help others avoid the impact of chemicals inhaled from engine oils and hydraulic fluids which leak into the aircraft air supply. That, and earlier diagnosis of lobular breast cancer and effective treatment."
Lobular cancer, which affects 15% of breast malignancy patients, has only a survival rate average of 22% over five years when it spreads. Oncologists have confirmed it has travelled to her spine. Michaelis is also calling for earlier diagnosis.
A report into the cancer in aircrew published in the British Medical Journal says: "Even with a small number of cases, the investigators were able to show a significant link between length of employment and risk of breast cancer."
Last April the US Congress introduced a bill putting pressure on airlines to tighten up on passenger safety on toxic fumes. In 2007 the independent UK Committee of Toxicity reported that oil fumes were noted in 1% of flights.
The EASA – the EU's air safety agency – has commissioned research, which is expected to be completed next year.
Campaigners say that in addition to headaches, dizziness and fatigue, exposure to toxic fumes can lead to neurological damage and long-term health issues, and also affect safety.
Airlines have faced legal action from pilots and cabin crew who have fallen ill as a result of what they claim were such incidents, but the industry maintains the levels of chemical exposure are too small to have any effect on health.
Earlier this month the US Occupational Health and Safety Administration (OHSA) found American Airlines had punished flight crew who reported toxic fumes in cabins. The airline, which could now be fined, says it is reviewing the OHSA findings.
Michaelis, 60, said: "I had to give up flying in 1997 for health reasons which I believe were the result of chemicals inhaled from engine oils and hydraulic fluids which leaked into the aircraft air supply. I then came across other aircrew who had similar symptoms and decided to study for a PhD in safety science.
"This involved researching the health and flight safety implications from exposure to contaminated air in aircraft."
Michaelis' determination to improve air safety has also seen her qualified as an Air Accident Investigator. She also briefs industry, governments, military, regulators, academics, scientists, doctors, experts, lawyers and unions on contaminated cabin air.
But she believes the airline industry is fighting all the way. "They are doing everything in their power to ignore effect of aerotoxic fumes," she adds. "However, evidence is mounting and it needs to be recognised."
The aviation industry has taken some steps to address the issue, with some airlines now using HEPA/VOC filters to reduce toxic fumes from the recirculated portion of the cabin air. The newer Boeing 787 Dreamliner uses a different system to provide cabin air by taking air in directly from outside rather than via the engines, which avoids the problem.
The International Air Transport Association said: "The aviation industry takes its health and safety responsibilities with the utmost seriousness.
"Our understanding of the available literature including several extensive studies on board various aircraft, is that there is no substantiated evidence of any long-term harm from cabin air."
---
Susan is campaigning to raise money specifically for research into lobular breast cancer and has set up a web page for people to donate money directly to the Institute of Cancer Research 'lobular' fund here.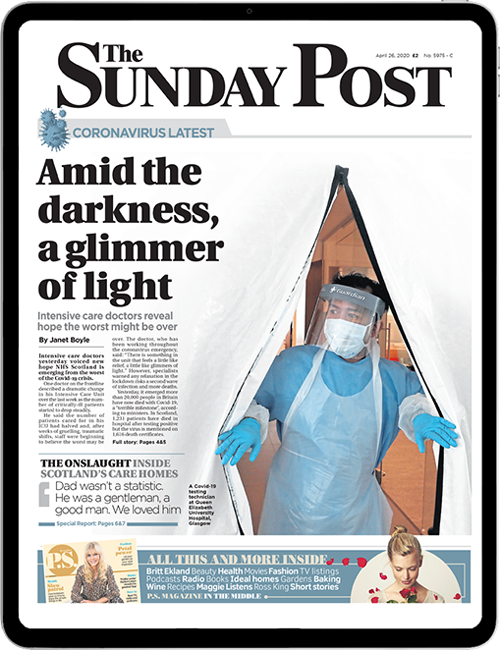 Enjoy the convenience of having The Sunday Post delivered as a digital ePaper straight to your smartphone, tablet or computer.
Subscribe for only £5.49 a month and enjoy all the benefits of the printed paper as a digital replica.
Subscribe