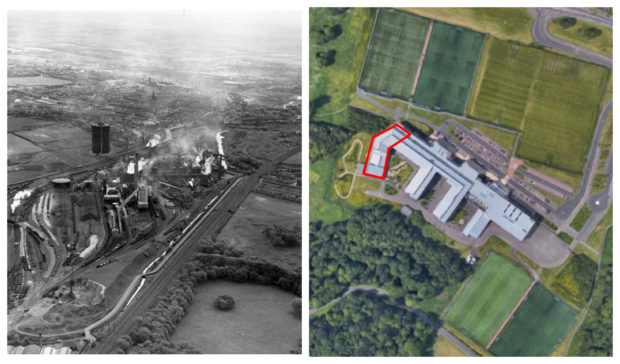 An international expert in public health has warned water supplies at a school built on toxic industrial waste may be less of a risk than potentially contaminated soil and air.
We revealed last week how four teachers were diagnosed with the same rare cancer at the school in North Lanarkshire where pupils and staff were told to drink bottled water after the mains supply ran blue.
Professor Andrew Watterson, a specialist in public health risk assessment who has worked for the World Health Organisation, warns contaminated soil and air at Buchanan High and St Ambrose school campus in Coatbridge, may be of greater ­concern than water supplies.
The campus, which North Lanarkshire Council says is safe, was built on the site of a toxic dump used by Gartsherrie Ironworks for industrial waste including chemicals and hazardous material such as arsenic, nickel, and lead.
We told last week how four teachers at Buchanan High – three of whom worked in the same corridor – were diagnosed with bladder cancer.
A mother also told us how she is looking for answers after her son, a pupil at the school, lost his sight after he was found to have high levels of arsenic in his body.
Professor Watterson said: "There is evidence of links between various chemicals identified on the site prior to its construction and, for example, bladder cancer.
"But, without further investigation, we don't know if staff have been exposed to any of them.
"I don't mean just by what has become known locally as blue water, but also through possible ingestion and inhalation via air and soil contamination."
The scientist said indoor environmental monitoring of air and dust should have been carried out in rooms occupied by the four teachers.
He said: "Any investigation also needs to look at why others have not been affected, or if there are any occupational or environmental explanations for the reported clusters and ill-health. Environmental monitoring and biological monitoring would help to resolve some of these questions one way or the other."
Blue water at the school over ­several years led to a drinking ban, with copper levels found to be three times normal.
Professor Watterson, who teaches public health at Stirling University, is a Chartered Fellow of the Institution of Occupational Safety and Health, a board member of the International Cancer Prevention Campaign and a member of the European Network on Occupational and Environmental Cancer Prevention.
He said that, while some monitoring had been done by various agencies, the results had not been made widely available. Occupational studies have shown the exposure period to carcinogens that can cause bladder cancer can be as little as six months and the disease can develop in one year.
Professor Watterson said: "Such exposures would probably need to be high, and they are not associated with copper in water."
The expert studied test reports taken from the site between 2008 and 2014, which show the presence of substances linked to bladder cancer.
He said: "While most, but not all, substances checked were below the level of detection, many of these tests and readings would not officially indicate a risk, just a hazard.
"Dibenzo (a,h) anthracene, was above, as were the total aliphatics, arsenic, chromium and nickel. What we don't know is what the human exposure was."
He said the effects of the mixture of substances dumped on or nearby the school campus in the past, including arsenic, chromium, nickel and various hydrocarbons, must also be investigated thoroughly.
The professor could find no tests carried out to examine the effect of the chemicals and substances found at the site when mixed together.
He said: "You would need to assess the risks of the mixture as a whole and not break it down by chemical or group of chemicals."
North Lanarkshire Council strongly denies any link between bladder cancer in teachers – three of them working in the same school corridor – and insists the site is safe.
A council spokesman said public health experts had investigated and added: "There is no credible evidence to suggest any serious illness has been caused by environmental factors associated with the school site or copper previously being present in the drinking water supply."
Scottish Water says it has taken samples, adding: "Analysis of these confirmed the water quality at this location is meeting stringent drinking water standards."
Dr John Logan, consultant in Public Health Medicine at NHS Lanarkshire, said their investigation has not shown any cancer link or increased health risks.
He said: "The investigation did not find any evidence suggesting a health risk associated with attending Buchanan High School that would have led to the development of cancer."
Scottish Government officials will attend a public meeting on Thursday at the school and a spokeswoman said: "The Public Health Minister made clear this week he supports the call for a thorough investigation into what can be done to mitigate any potential risks, and for the local health board and council to listen to the concerns of parents, pupils and staff."
Politicians: Fears over school site were ignored
Politicians who opposed plans to build the schools on top of disused mines and the former Gartsherrie Iron Works believe fears over the £44 million development were brushed aside.
Investigations at the time showed 77,000 gallons of wet waste had been disposed of on the site every year by the Gartsherrie works along with 500,000 tonnes of domestic refuse over 30 years.
Watchdogs at the Scottish Environmental Protection Agency, which wrote a report at the time recommending more effective monitoring, say it was the responsibility of North Lanarkshire Council to ensure the site is safe.
But former MSP John Wilson said: "When I expressed concern over the levels of chemicals found at some of the original test bore sites, I was stunned when a council office assured me they'd 'build round the worst ones'. I spent years battling to prevent the campus being built there for very good reason, because we knew tons of waste had been dumped there. But no matter what our concerns were, they were brushed aside."
MSP Richard Lyle, SNP, a local councillor at the time of the planning decision in 2010, said: "Thousands were against building on that site because they knew for over 30 years it had been used as a dumping ground."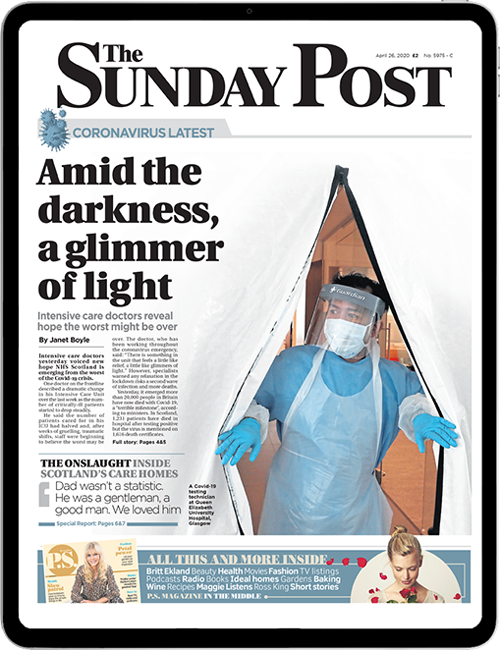 Enjoy the convenience of having The Sunday Post delivered as a digital ePaper straight to your smartphone, tablet or computer.
Subscribe for only £5.49 a month and enjoy all the benefits of the printed paper as a digital replica.
Subscribe