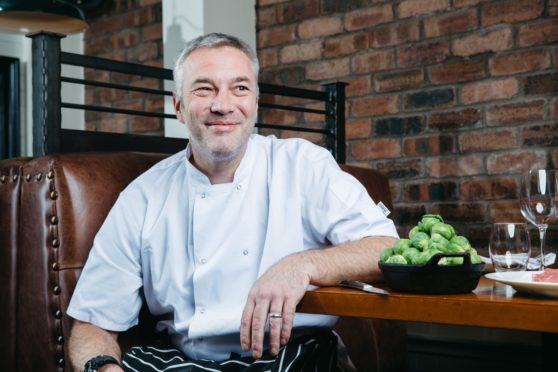 It is always a little special but this year, of all years, many of us are pushing the boat out for Christmas dinner.
Shops report a run on top-of-the-range turkeys and other high-end ingredients while smaller tables mean we are tempted to spend more on special treats.
Here, we quizzed four of Scotland's top chefs to discover how to keep your diners happy, as well as the secret ingredient they use to make a truly indulgent festive feast.
---
Andrew Napier
Head chef at The Butchershop Bar & Grill, Glasgow
Enjoying a quiet Christmas at home this year, Andrew turns to nature for his indulgent ingredient – and, although slightly pricey, he says there's so much you can do with one little nugget.
"My annual Christmas indulgence is buying myself a small truffle," explained Andrew, who will be celebrating at home with his wife and daughter.
"You can shave it into butter, which you can rub under the skin of your turkey, add it to mashed potatoes to give that little extra bit of flavour, or even shave it on top of the meat right at the end before serving. It looks amazing, and tastes and smells great."
As the name of the restaurant suggests, Andrew's kitchen focuses on quality cuts of meat. His advice for making the most of your roast or joint is to keep things simple.
He said: "We are keeping it traditional this year with a turkey and all the trimmings, including roast potatoes, pigs in blankets and honey-glazed parsnips. Sometimes keeping it simple is best, as you can spend more time enjoying yourself.
"If you don't fancy a turkey, a chateaubriand or cote de boeuf joint is an amazing choice. A good salt mix makes all the difference – at The Butchershop, we use a mix of smoked and normal salt and cracked black pepper, which gives the meat a really nice flavour. Don't go wild with herbs, rubs and spices. Go to a local butcher for a quality cut, and let the flavour of the beef come through."
Indulgence: Truffle
---
Nichola Reith
Head baker and co-owner of Three Sisters Bake, Quarrier's Village, Kilmacolm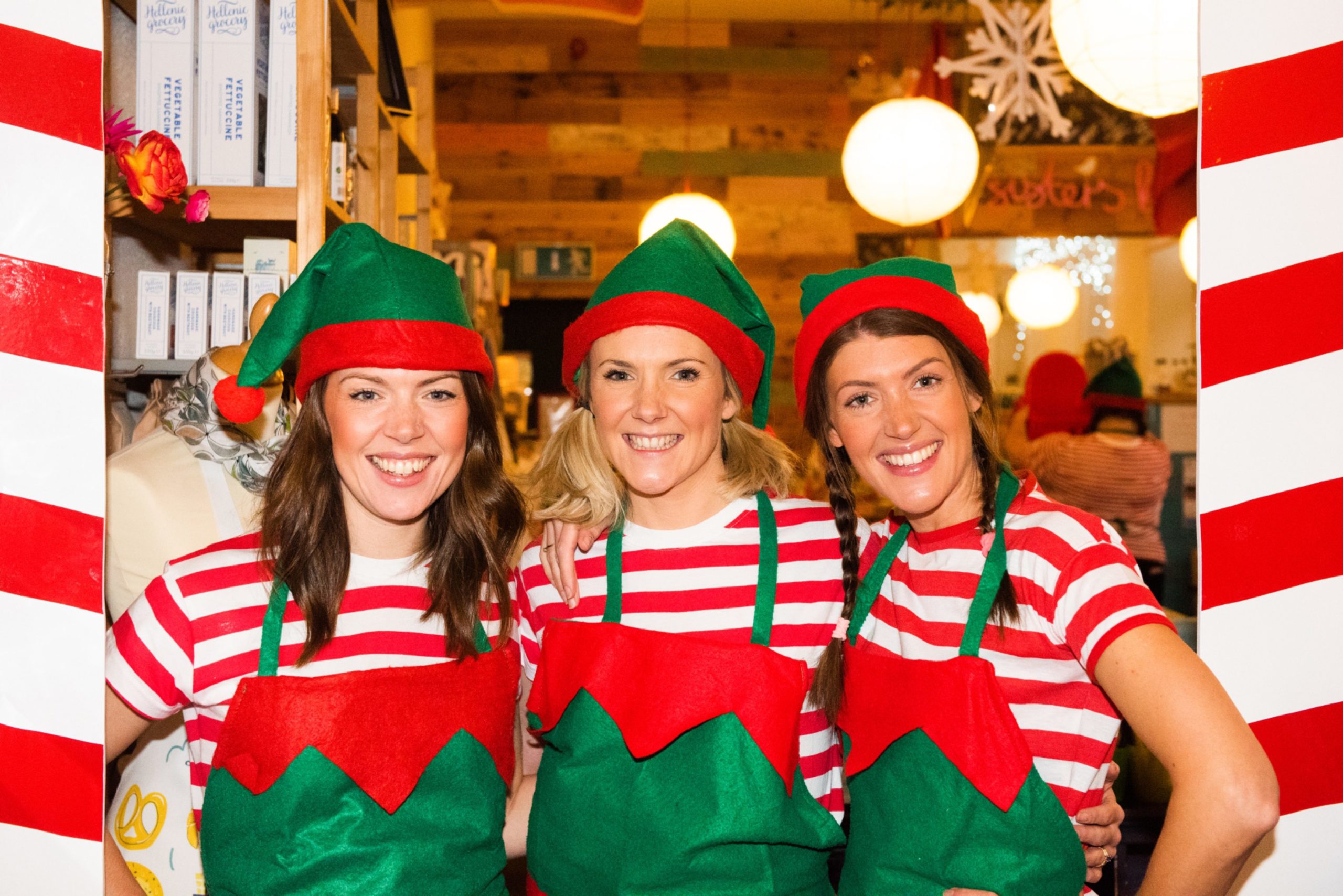 After having to quickly adapt their catering and café business due to Covid, Nichola and her sisters are looking forward to a Christmas filled with family and food.
"As you can imagine, a huge part of our Christmas celebrations is food and eating," said Nichola, who runs Three Sisters Bake alongside her siblings Linsey and Gillian.
"We're probably quite a non-traditional family, as we don't ever have turkey on Christmas Day. For the last six years, we've always had a Wellington – beef, pork or duck. After all, how do you make a nice bit of meat better? Wrap it in pastry!
"We never used to have Christmas pudding either, but my husband is from Ireland, and an absolute traditionalist, so last year I made his mum's recipe. She doesn't use any whisky or spirits on her pudding – instead, she adds a can of Guinness. It gives it a really nice flavour and adds a lot of moisture, too."
However, Nichola's decadent dish is inspired by her own mother, and can be used as a topping for everything from fruit to brownies.
She said: "I have to confess, I'm quite a fan of '70s desserts – they really knew how to make a good dessert back then.
"My mum makes something called Barbados Cream, which is a mix of half double cream, half yoghurt and soft dark brown sugar sprinkled on top. If you wanted a lighter dessert you could serve it on the side of fruit."
Indulgence: Barbados Cream
---
Martin Hollis
Executive Head Chef at The Old Course Hotel, St Andrews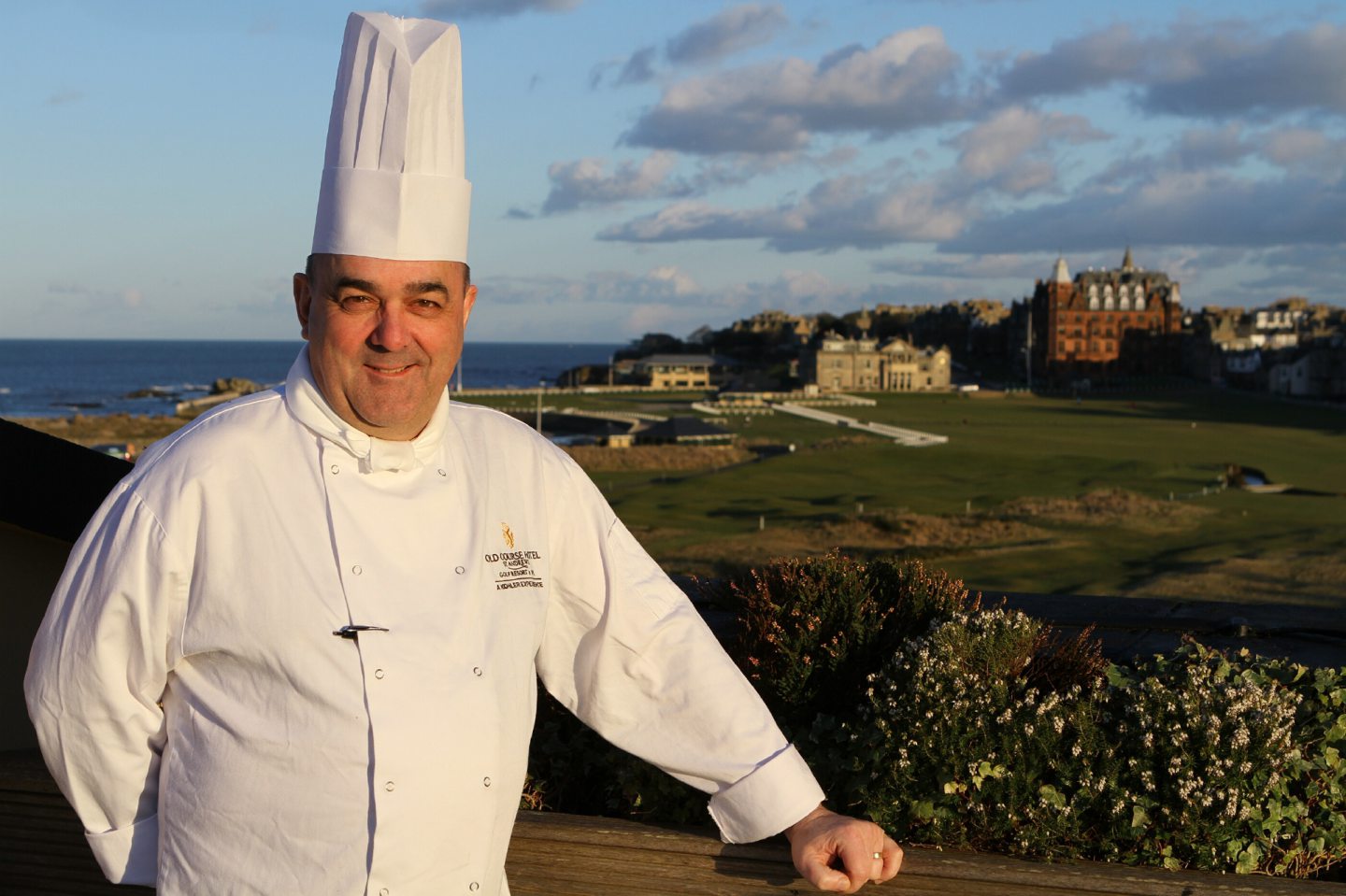 It's a tempting tipple we usually enjoy at Christmas markets, but veteran chef Martin says mulled wine can bring life and flavour to so many dishes.
He explained: "You want the smells and tastes that remind you of Christmas to be there in the food, and mull wine spices really do that. We usually add vanilla and brandy and mixed spices to the wine to give it that little bit extra – and you can do the same with warm cider and apple juice.
"As well as using mulled wine to poach pears, you can also reduce the liquid down and create a syrup dressing for salads. It goes great with cheese, too. Deep-fry some brie and finish by drizzling your mulled wine syrup on the top to really lift the whole dish."
By the time the big day rolls around, Martin admits he's usually sick of eating the traditional turkey, and agrees you can't go far wrong by keeping dishes straightforward and simple.
"If we're doing Christmas party nights and services at the restaurant, from the end of November right through December, we've seen more than enough turkey," he joked.
"I'll just have something nice like a steak or a roast bird like capon. I would always advise home cooks to buy the best-quality meat they can afford and don't over-complicate things. You can try different things, but you need to make sure the basics are right on the day. And keep both your plates and your gravy hot."
Indulgence: Mulled Wine
---
Fraser Allan
Head chef at The Ivy on the Square, Edinburgh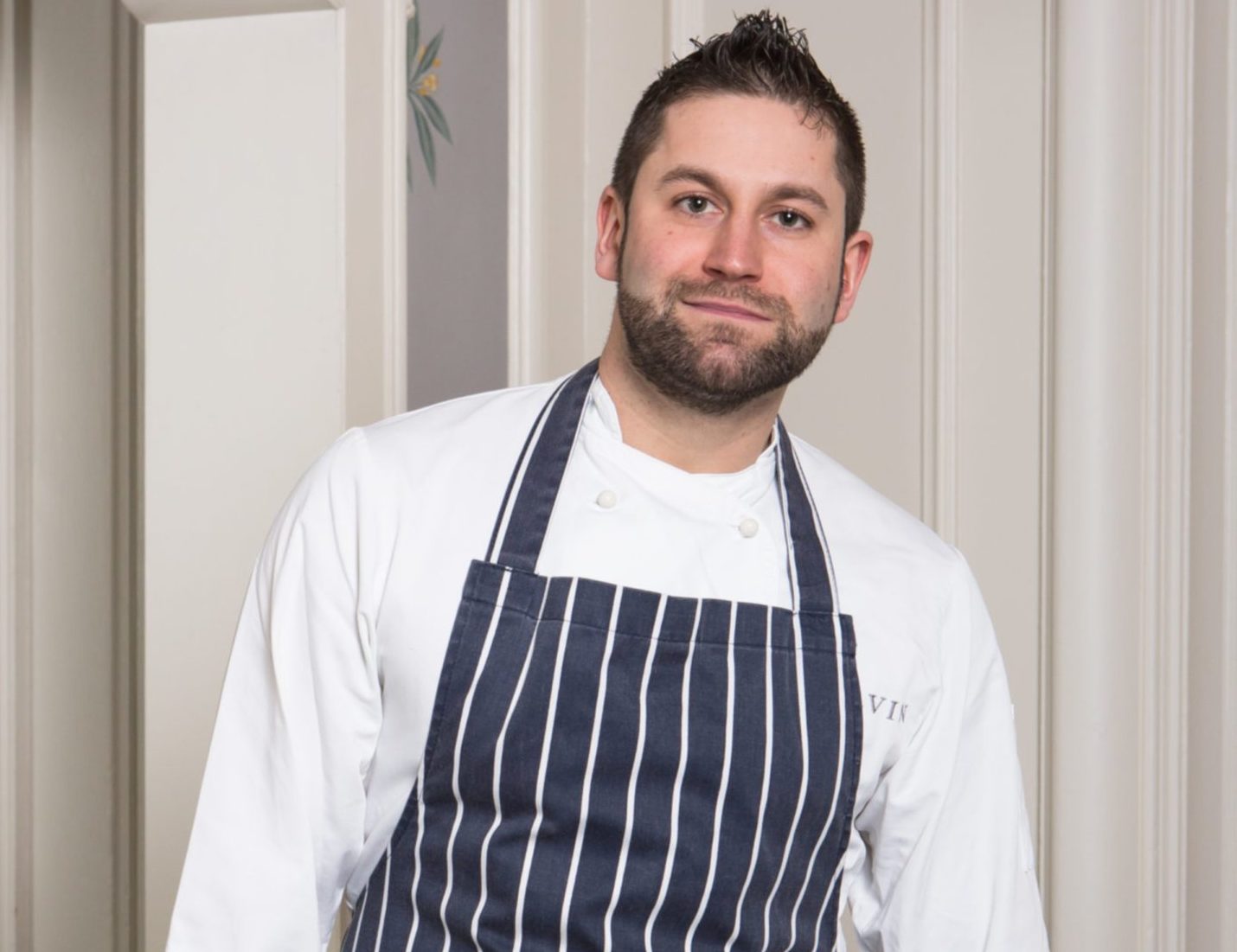 Having previously catered events of more than 1,000 dinners, Fraser knows a thing or two about keeping organised in the kitchen. He says the secret to getting food out hot and on time – no matter your party size – is all in the preparation.
"I advise you sit down the night before, with a mince pie and glass of port, and plan the day," he explained.
"It's also a good idea to check you have all the equipment and dishes you will need, and lay them out in order of use. With regards to preparation, try to get as much of your meal cooked and ready two days before. Vegetables, for example, can be blanched and rolled in duck fat or butter then reheated. Teamwork is also essential – you can't do it all on your own! Recruit a family member or two to be your commis chefs for the day."
Fraser says the foundation of any meal should be good quality, seasonal produce, and advises: "No amount of butter, salt or truffle oil will be able to mask poor core ingredients."
However, his indulgent ingredient is the slightly unusual choice of salted grapes, which he adds to cranberry sauce.
He said: "It may sound unusual but the combination of the sweet fruit and the slight tang of salt cutting through the meat of the poultry adds a subtle point of interest to a fairly modestly flavoured bird. Add a splash of olive oil and pinch of salt and sugar to red grapes. Leave to dry in a low heat oven until they shrivel up."
Indulgence: Salted Grapes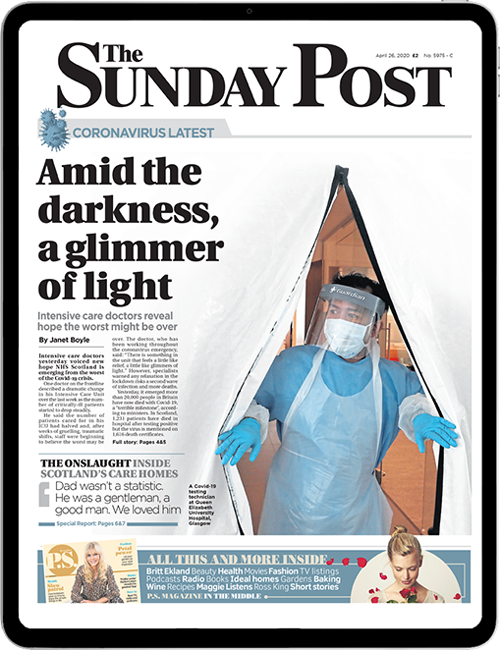 Enjoy the convenience of having The Sunday Post delivered as a digital ePaper straight to your smartphone, tablet or computer.
Subscribe for only £5.49 a month and enjoy all the benefits of the printed paper as a digital replica.
Subscribe