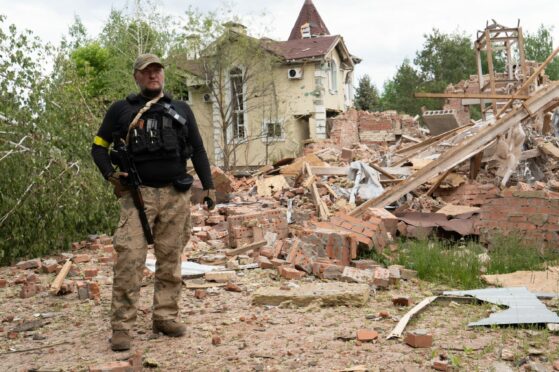 Volodymyr Bandura does not get much sleep these days. "When it gets dark and quiet I get nervous," the 31-year-old businessman-turned-politician said with a laugh.
When the citizens of Sviatohirsk in Ukraine's Donetsk region elected him mayor last year, Bandura had big hopes for creating jobs, improving the schools and reforming local governance. He also planned to boost tourism in his town, which is home to a famous 16th-Century cave monastery dug into the surrounding hills.
These days, Bandura is preoccupied with the Russian invasion force inching toward Sviatohirsk from the north. With the enemy attempting to encircle the Ukrainian forces remaining in the Donbas region, this town of around 4,000 is in the path as the Russians move south from Izium in neighbouring Kharkiv region. They are making slow but steady progress, having advanced around 10 miles in Sviatohirsk's direction over the past month. Bandura estimates that the enemy line is now only four miles away as the invaders pummel the town with daily artillery barrages.
"Fighting is constantly blowing up, there is destruction of infrastructure, houses are damaged, there are dead, and the situation remains tense," he said, "Only God knows whether we will live today or tomorrow."
Since the Ukrainian victory in the battle for Kyiv at the end of March, Russian President Vladimir Putin has been focusing his attention on the Donbas region in south-eastern Ukraine as the invasion enters its fourth month. It was here that the Kremlin had initially launched the Russo-Ukrainian War in 2014 that saw large sections of Donetsk and Luhansk break off from Kyiv's control. While the Donbas is said to be more pro-Russian than other regions of Ukraine, Bandura said no one is talking about politics much these days in Sviatohirsk.
"Basically most people just don't say anything about it because you are sitting at home under shelling," he said.
Sviatohirsk marks the last defensive positions before "line zero", where the opposing armies engage in direct fire.
Fortunately for the defenders, the surrounding terrain is mountainous compared to the otherwise flat Donbas plains.
The forested countryside is teeming with soldiers, with Ukrainian tanks and artillery concealed amidst the trees. Last Thursday, heavy smoke could be viewed all across the front from a nearby mountaintop as both sides exchanged fire.
Bandura, whose job is to keep his town functioning for the 1,000 remaining residents, spends his days keeping utilities online and managing aid distribution. Schools are also still functioning remotely, he said.
While his wife, children and much of his staff were among the evacuees, Bandura said he is adamantly against leaving. This is despite the fact that Russia has been known to kidnap and even kill uncooperative mayors in areas under their control.
The Association of Ukrainian Cities currently lists six mayors believed to be held hostage, with others having been either released or killed. The body of Olga Sukhenko, mayor of the town of Motyzhyn 31 miles west of Kyiv, was found in a pit along with her husband and son last month after Russia withdrew from the area. Bandura sees no choice but to stay behind to look after his constituents, who tend to be elderly, destitute or both.
"If I say that I am not afraid, this would not be true…you are worried about your life," he said, adding that he would much prefer to drive in an armoured car. "We understand the risks, but I can't leave the people of the city."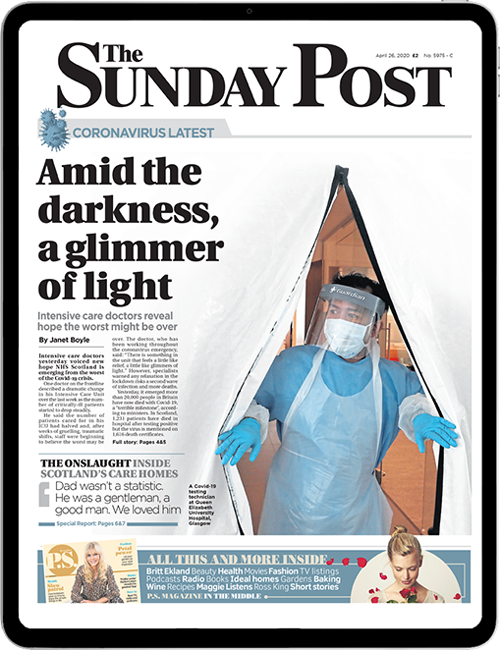 Enjoy the convenience of having The Sunday Post delivered as a digital ePaper straight to your smartphone, tablet or computer.
Subscribe for only £5.49 a month and enjoy all the benefits of the printed paper as a digital replica.
Subscribe