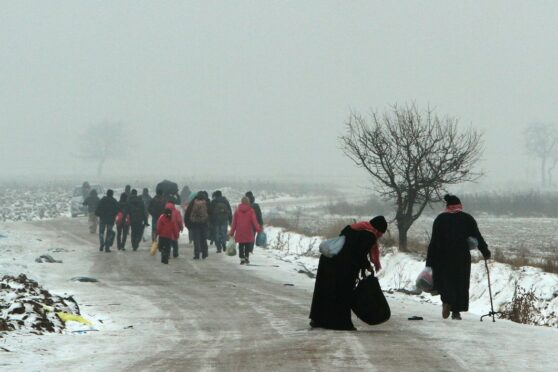 A Glasgow based refugee and migrant homelessness charity have launched their winter appeal to help raise money for those struggling with poverty and isolation this festive period.
Positive Action in Housing have put out an urgent appeal for financial donations to provide direct humanitarian relief for families, individuals and young people from refugee and asylum seeking backgrounds.
The yearly appeal was written as 27 refugees, including a pregnant woman and three children, drowned in the English Channel after their dinghy capsized while trying to cross from France to the UK on Wednesday.
The UK Government have blamed the tragedy on trafficking gangs, with Prime Minister Johnson tweeting: "Now is the time for us all to step up, work together and do everything we can to stop these gangs who are getting away with murder."
But NGOs and refugee charities have blamed the UK Government's lack of safe routes of asylum for fuelling trafficking opportunities in the first place.
WATCH: The people who gave their spare rooms to Scotland's asylum seekers
Robina Quireshi, director of Positive Action in Housing said: "Europe and the UK have abjectly failed to create safe corridors for the sliver of a fraction of the world's refugees who risk their lives on dangerous journeys to arrive on our shores.
"The more that governments try to stop refugees arriving, the more they fuel the human trafficking trade, and the more refugees who will risk death by drowning in order to take a chance at fleeing persecution, in order to reach family already here and saving loved ones back home.
"The people who died after their boats sank in the English Channel are refugees, not migrants.
"They are men, women and children fleeing persecution from countries like Syria, Afghanistan, Iran, Yemen and elsewhere."
According to the 1948 Universal Declaration of Human Rights (Article 14), everyone has the right to seek asylum from persecution in other countries.
The Refugee Council has called on the UK government to urgently adopt "fairer, more compassionate and effective" solutions to allow people to reach the UK and claim asylum.
On a statement on its website, the NGO said: "Behind every single person that needlessly lost their life last night will be a person who was looking for safety, for protection and who had hope of a new life that now will never be realised.
"No one should ever feel their only option for their future is to cross the world's busiest shipping lane in a dinghy.
"Rather than tougher measures that seek to punish and push away, or inaccurate and false statements that seek to dehumanise and, at worse, demonise people who cross the channel, we call on the government to adopt a fairer, more compassionate and effective set of solutions."
Charities: We must act now to end refugee catastrophe unfolding on our doorstep
Positive Action in Housing's winter appeal will provide winter surgeries to distribute essential crisis support for up to 500 refugee and asylum seeking families and individuals, with priority given to those who are newly arrived or newly moved.
It includes asylum seekers left destitute in hotels with no money, and forbidden to work, under Home Office rules.
It also includes the elderly, families with children/babies, young people on their own and those suffering long term debilitating illness.
---
To donate to Positive Action in Housing's winter appeal, click here.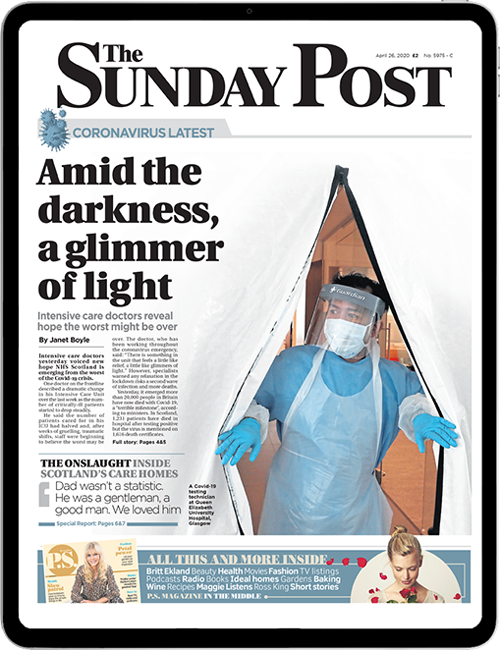 Enjoy the convenience of having The Sunday Post delivered as a digital ePaper straight to your smartphone, tablet or computer.
Subscribe for only £5.49 a month and enjoy all the benefits of the printed paper as a digital replica.
Subscribe