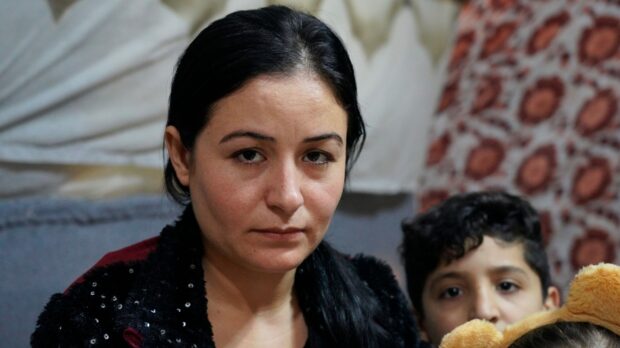 Immediate action is needed to help people trapped in Europe's unfolding refugee catastrophe, the head of the Scottish Refugee Council has warned.
Chief executive Sabir Zazai spoke out amid a growing refugee crisis, with thousands of people from Africa and the Middle East now trying to reach western Europe and Britain.
Zazai yesterday joined other leaders of charities, including the Red Cross, in urging MPs to reject proposals within the new Nationality and Borders Bill to send refugees coming to Britain to other countries.
More than 24,700 people have arrived in the UK so far this year after making the Channel crossing in small boats – almost three times the number there were in 2020. This includes at least 1,247 who arrived since Monday.
Yesterday it was reported that Home Secretary Priti Patel had been impressed with centres being built in Greece, where migrants were put under strict curfews and faced routine checks on their movements. If migrants breached the rules, their asylum claim could be affected.
Meanwhile Kevin Saunders, former chief immigration officer for the UK Border Force, has said people who arrive in the UK via the Channel must be processed offshore to enable officials to turn away failed asylum claims. He said: "The most effective way would be to take all the people who have arrived in the UK to an offshore processing centre and deal with it offshore."
When asked why it had to be offshore, he said: "People will still come to the UK, because they know we are not going to be able to remove them from the UK when their asylum claim fails. They know that once they're in the UK they've won the jackpot."
Europe has accused Belarus President Alexander Lukashenko of engineering an unfolding crisis by allowing thousands of migrants to gather at the Polish border and inciting them to cross in retaliation for sanctions imposed against his regime by the EU last year.
Zazai appealed for more to be done for the refugees themselves. He said: "The scenes emerging from Belarus and Poland are truly horrifying. People fleeing conflict, terror and oppression around the world should not be forced to face more danger on their journeys to seek safety.
"We need to see more safe routes, like resettlement programmes, community sponsorship or humanitarian visas to bring people to safety."
Zazai was a co-signatory of a letter to the Times yesterday, which criticised proposals to send refugees coming to the UK to other countries.
The letter said: "This proposal, and others like it, such as turning boats back in the Channel, are unworkable, expensive and unfair. They should play no part in the UK's asylum process."
Zazai's remarks were backed by the UNHCR – the UN's refugee agency – which called on governments to intervene to move refugees to safe locations.
The UNCHR, said: "The situation on the Belarus-Poland border is deeply concerning. The instrumentalisation of migrants and refugees to achieve political ends is deplorable and must stop."
---
So what if I was a pawn if it gets my family out of here

Khari Hasan Kalo yesterday after seven years in camp for displaced refugees
A family who spent days camped in a forest in Belarus, hoping to cross into Poland, have described their ordeal and explained why they had to return to Iraq.
Khari Hasan Kalo and his wife, Zena, borrowed money and spent their savings to get to the Belarusian capital of Minsk, in order to build a new life away from the Iraqi camp for displaced persons that has been their home for the last seven years.
The Kalos are Yazidis, a religious minority that was brutalised by Islamic State militants when they overran northern Iraq in 2014.
Speaking after returning to the camp, Kalo, 35, told the Associated Press: "If it wasn't for my children and my mother, I would never have returned, I would have stayed in that forest at all costs rather than return to this tent."
The great climate migration: Author on why planet's population is on the move and how Scotland could be prime destination
He said that it did not matter to him if the refugees massing on the border between Belarus and Poland were being used to stoke international tension.
He said: "So what if I was a pawn in someone's hands if it gets me to Germany?".
The Kalos, including three children aged five, seven, and nine, had returned from Belarus a day earlier.
Zena, 30, said: "It's not even our tent; it's his sister's. It's no place to raise children, have a life."
---
Giving a voice to the families fleeing death and despair
A one-year-old Syrian baby dies in a forest where his desperate parents have been hiding for six week, the youngest victim of the refugee crisis playing out on the eastern doorstep of Europe.
Thousands of men, women and children seeking asylum have been trapped in freezing conditions on the Polish border as the president of Belarus, Alexander Lukashenko, is accused of deliberately engineering the crisis in retaliation for sanctions imposed on his regime.
The refugees? They are fleeing poverty and conflict in places such as Afghanistan, Syria and Iraq but are now political pawns.
While the headlines focused on the political wrangling, all I could think about was the individual stories of these people, and why they took the harrowing journey to such an uncertain fate.
Some would tell you they are here to take our jobs, benefit from our freedoms, while refusing to give up their religions and cultures in contradiction of our own.
In most cases, though, this could not be further from the truth. I know because I have sat with them in refugee camps and heard their stories.
However, my first experience of refugees was much closer to home. My mother is from Aberdeen and my father is Lebanese Kurdish, but I grew up in Australia.
Five of dad's brothers and sisters came to live with us in our tiny house because they had to flee from the Israeli-Lebanese conflict. Their apartment was bombed. They lost everything.
I had a passion for the arts, especially theatre, and began a career as an actor.
But the pull to go to the Middle East was strong due to these early experiences, so I joined The United Nations Relief and Works Agency for Palestine Refugees.
Naively, I thought I was going to go save people. I went over in 2008, later working for Médecins du Monde in 2010.
I was there when the Arab Spring started. People in Egypt, Tunisia, Yemen, Libya, Bahrain and Syria were rising up against regimes that had robbed them of their basic human rights.
What we saw was some leaders killing their own people for protesting.
I moved from country to country and visited many camps during that time, including one on the Libyan and Tunisian border where women and children were seeking safety from Muammar Gaddafi's brutal soldiers, who were raping and killing.
My job was to sit with these people, understand what had happened to them, determining what they needed in the hope we could get them medicine and food.
There's never an easy way to prepare yourself to listen to the traumatic events that come with having your house bombed, your family killed in front of you. There was a real disbelief combined with fear, loss and grief of watching whole villages go up in flames.
The impact started to have a detrimental effect on me, physically and mentally. Their stories stayed with me long after I returned to my home which was, by then, in Scotland and I felt a duty to share them the best way I know how – through art.
My new play, Revolution Days, which opens in Edinburgh this week, is an opportunity to create more understanding about why people leave their beloved homelands in search of safety.
It's so easy to paint a picture of a victim, but these brave people are searching for equality, human rights, democracy and freedom. Too often they find nothing but more death and despair.
Revolution Days will be at Assembly Roxy, Edinburgh, on Tuesday and Wednesday, and The Tramway, Glasgow, on November 26 and 27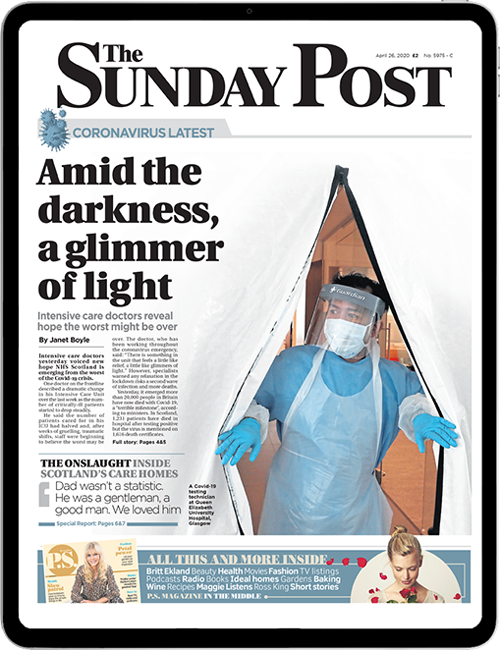 Enjoy the convenience of having The Sunday Post delivered as a digital ePaper straight to your smartphone, tablet or computer.
Subscribe for only £5.49 a month and enjoy all the benefits of the printed paper as a digital replica.
Subscribe