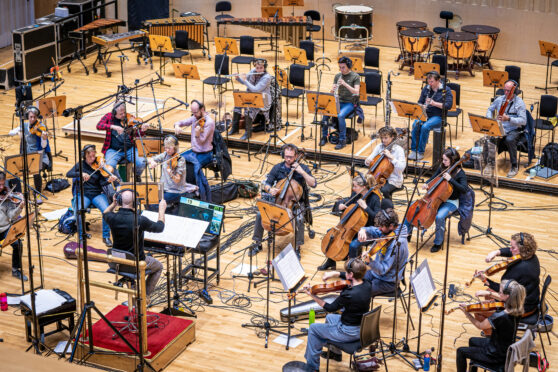 A new "state of the art" recording facility has been built in Glasgow, which aims to be the "go to studio" for the film and game industry outside of London.
Scotland's Studio is located at the Royal Scottish National Orchestra Centre, building on existing infrasctructure like the RSNO Centre which opened in 2015.
The new facilities see the RSNO becoming the first orchestra in the UK to have its own recording studio, and will be promoted to producers around the world in a bid to secure their projects.
The studio features "cutting-edge mixing technology," but also the RSNO's New Auditorium: an acoustically adjustable and flexible space, ideal for the specialised production of recordings for film and television soundtracks as well as hosting educational projects.
The studio will also be open to other Scottish based orchestras and musicians.
Scotland is increasingly becoming a popular destination for film, TV and video game productions and Scotland's Studio is in a prime position to contribute to this development.
The RSNO has an established track record and strong brand recognition for its recording work, especially in film and video games, with the orchestra credited on re-recordings of classic scores such as Vertigo and being conducted by film score icons such as Jerry Goldsmith.
Alistair Mackie, Chief Executive of the Royal Scottish National Orchestra said: "In Scotland's Studio we've created a state-of-the-art facility that will give the RSNO another string to its bow in the post-pandemic landscape as the only orchestra in the UK with its own recording studio, while also giving Scotland's developing film industry a new facility to support its offer nationally and internationally.
"Huge thanks goes to those who have supported this investment including the Scottish Government through the DigitalBoost Development Grant, and to Iain and Pamela Sinclair whose legacy enabled us to create such a highly spec-ed control room.
"The orchestra already has a great reputation for its film score recordings and we look forward to adding to this legacy over the coming years."
Culture Secretary Angus Robertson said: "The Scottish Government is committed to developing our screen infrastructure and this new world-class facility for recording film, television and games scores will make the country even more attractive to international production companies.
"The new studio will also contribute to growing a sustainable economy for the creative industries.
"The RSNO plays a major role in the performing arts and the new studio will give the orchestra the opportunity to build on their already highly-acclaimed international reputation for recording and expand on their educational activities."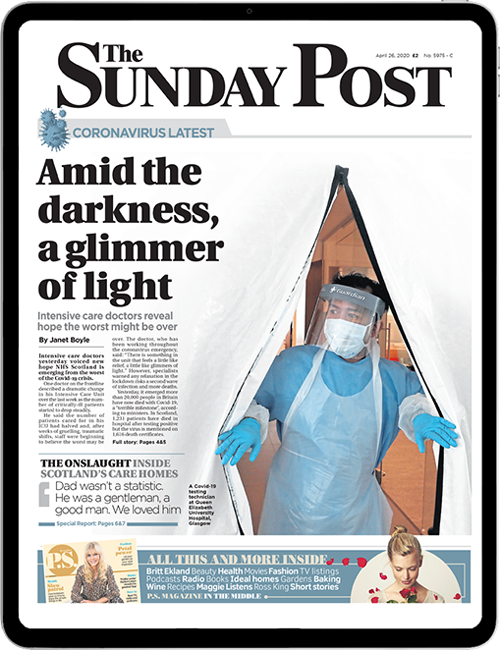 Enjoy the convenience of having The Sunday Post delivered as a digital ePaper straight to your smartphone, tablet or computer.
Subscribe for only £5.49 a month and enjoy all the benefits of the printed paper as a digital replica.
Subscribe