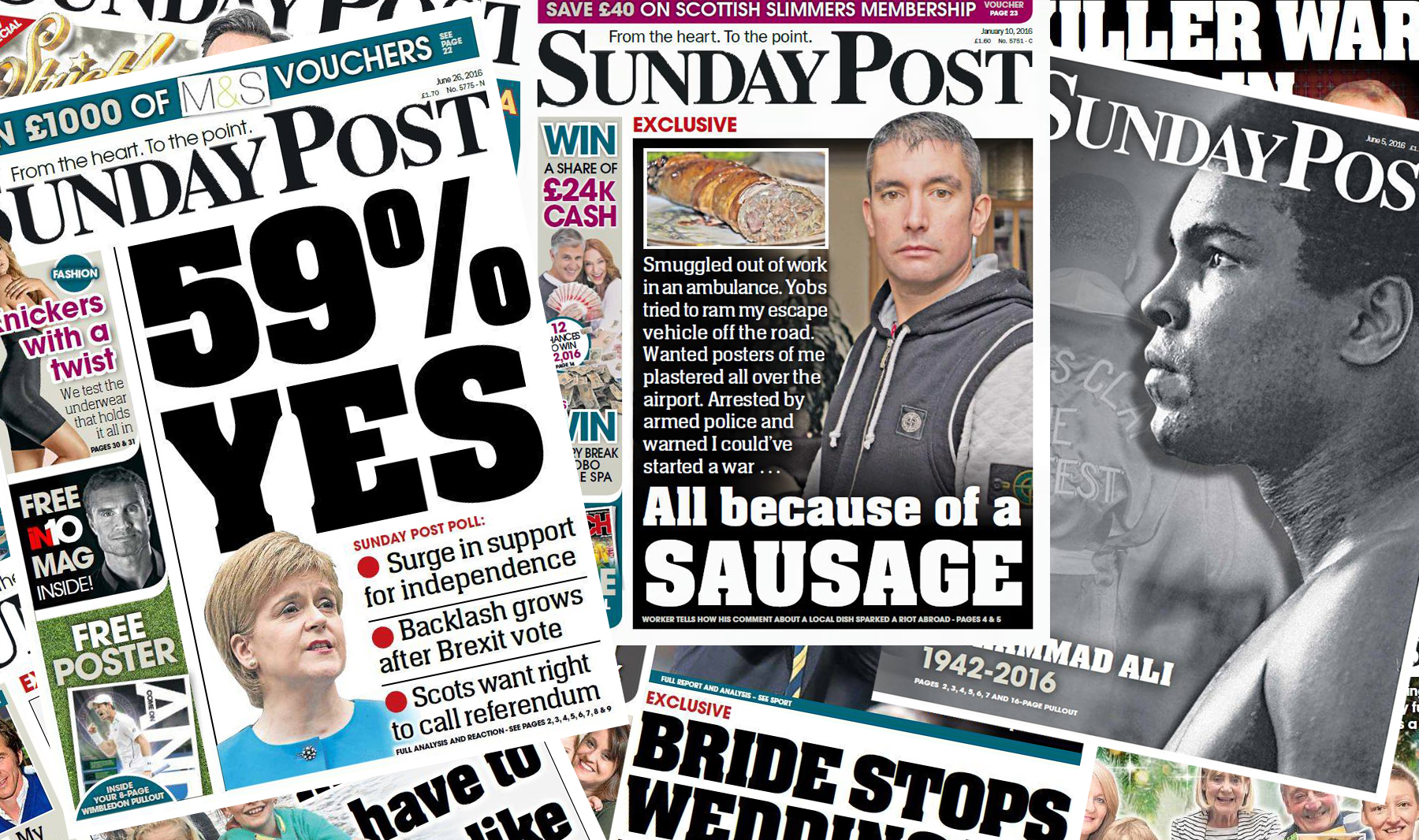 EVERY week we bring you up to date with the latest goings on in the world.
And 2016 proved to be an extraordinary year for news, from Brexit and Trump to the deaths of iconic stars.
We also brought you news from closer to home that affects you, and countless incredible stories of inspiring Scots who have triumphed over adversity.
As Scotland's favourite family newspaper, each edition reflects our brand values of fairness and decency.
Here are some of our front page stories from throughout the year and how we brought them to you.
---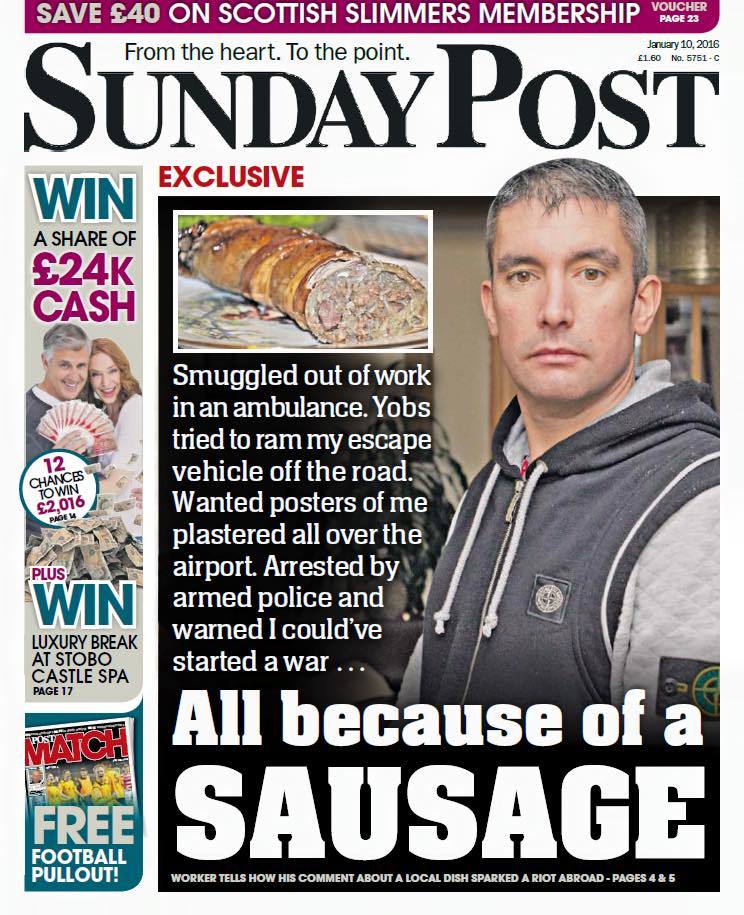 In January we brought you the incredible tale of a Scot who had to flee Kyrgyzstan over a remark he made about the country's national dish.
In perhaps our most unusual story of the year, he told how an angry hate mob tried to kill him as he fled the country after comparing the chuchuk sausage – a hugely popular local delicacy – to a horse's private parts.
---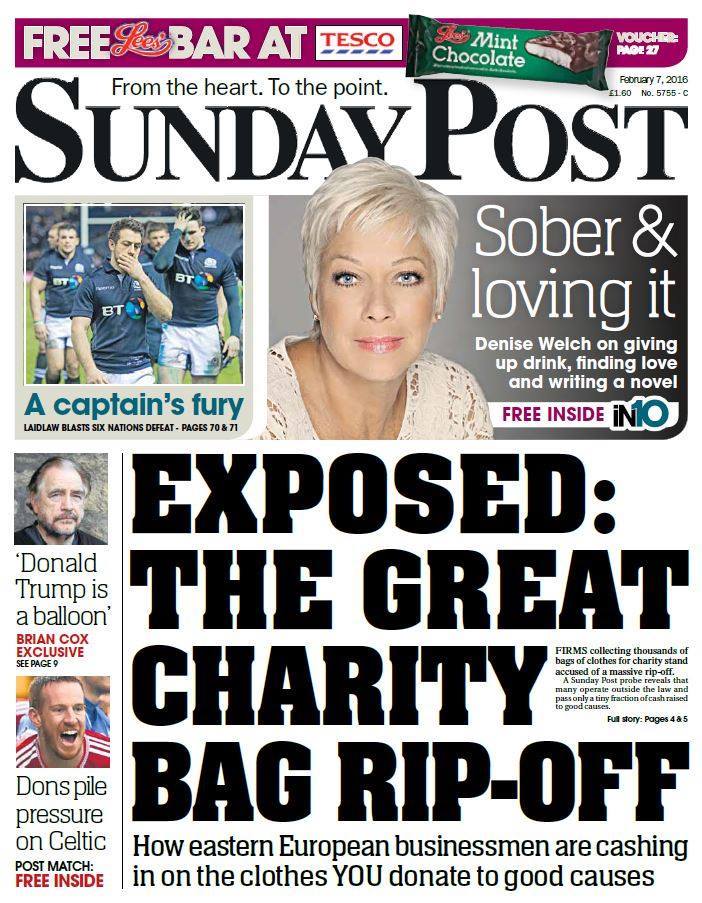 A Sunday Post probe into the lucrative door-to-door bag collections market unearthed a range of evidence that suggests it is being routinely abused by shadowy foreign businessmen.
Our reporters collected hundreds of bags over the course of a year – and then looked into their origins, finding a dark world of rogue operators.
---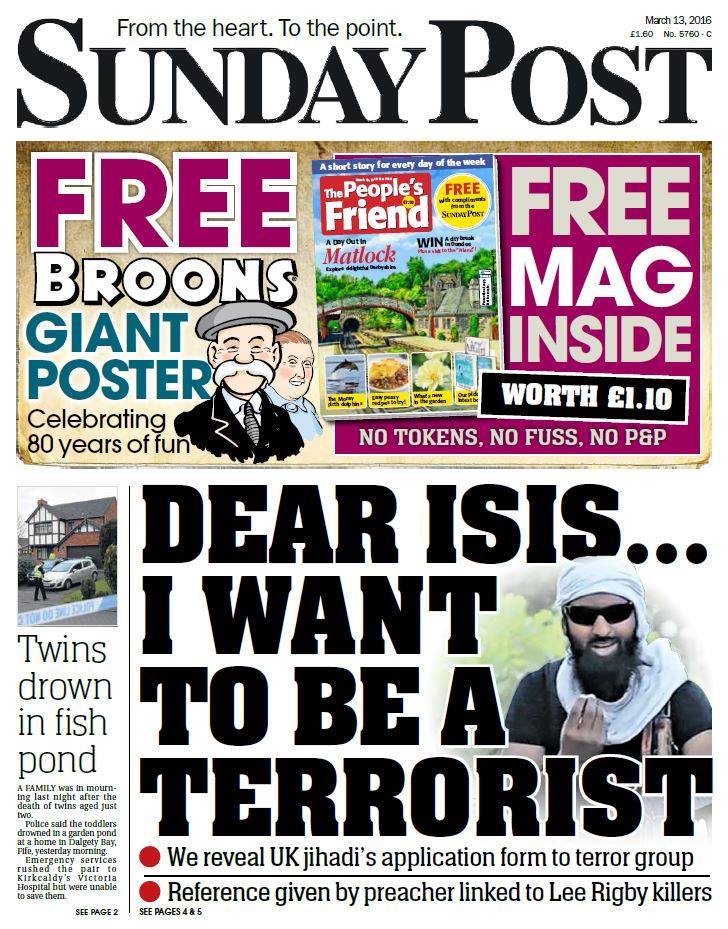 In March, we uncovered an application form filled in by a Scot who wanted to join ISIS.
It laid bare a chilling snapshot of how the fanatical group had grown, in a year where terror attacks were sadly all too frequent.
---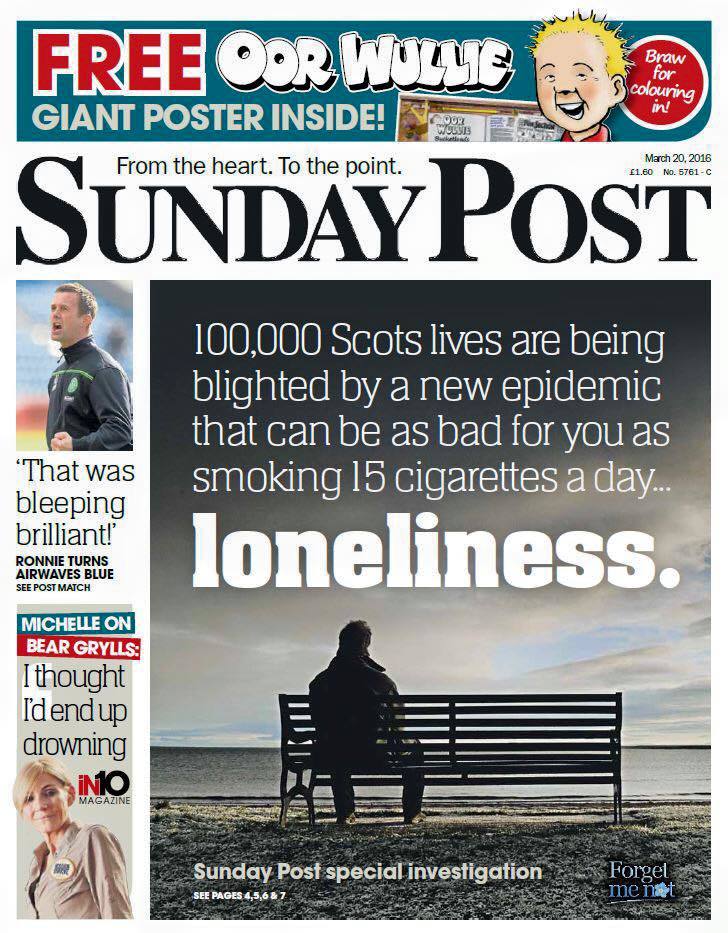 Also in March, our special investigation revealed the deadly epidemic of loneliness blighting Scots old and young.
Our Forget Me Not campaign looked at how we could combat the problem and the terrible toll it is having on our society.
---
In April a brave cabbie who was ordered to rob a bank with a fake bomb shared his story of how the terrifying ordeal left him afraid for his life.
The astonishing story read like the script of a film but for Alistair Rankin, it was all too real.
---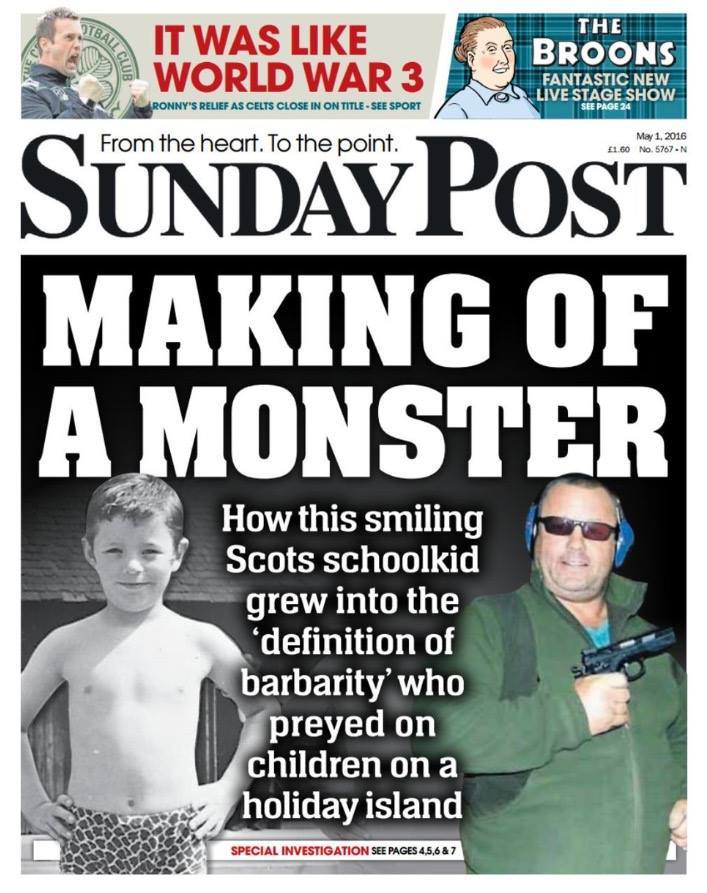 In May, our special investigation exposed the sickening crimes of Dundee-born Douglas Barr, who emigrated to Crete nearly 10 years ago.
Our reporter Gordon Blackstock travelled to the Greek island to chart the monster's descent into depravity.
---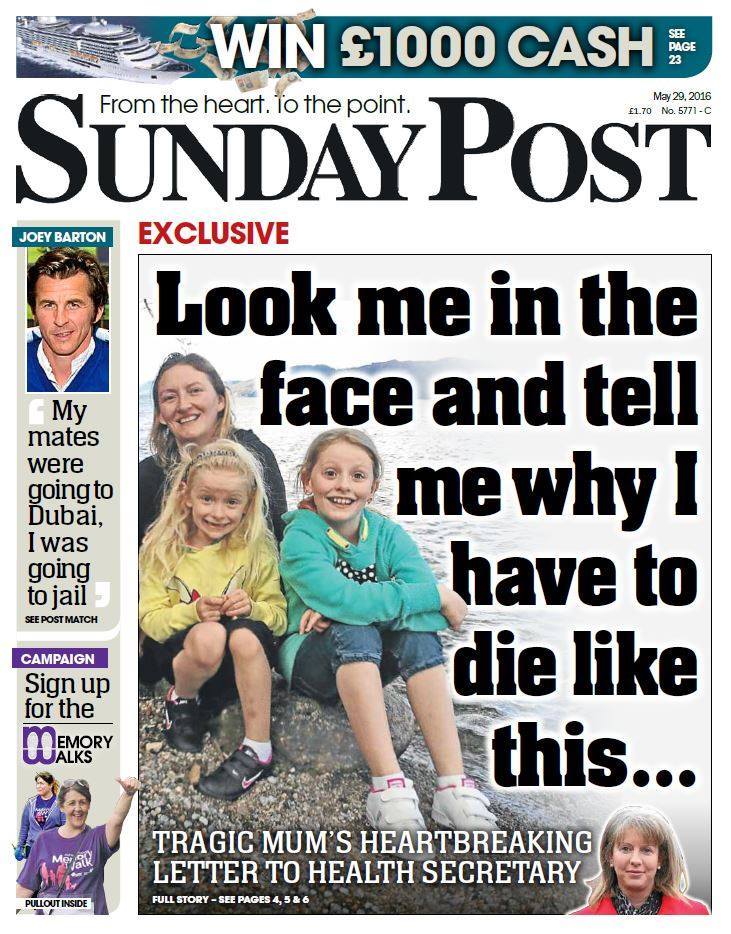 We told the heartbreaking story of Lesley Graham, who sent a letter to Health Secretary Shona Robison begging for access to a cancer drug that could buy her more time with her family.
The Scottish Government listened and gave her the go-ahead to access Kadcyla on the NHS – and last week Lesley told us of her joy at being able to celebrate a Christmas she didn't think she'd see.
---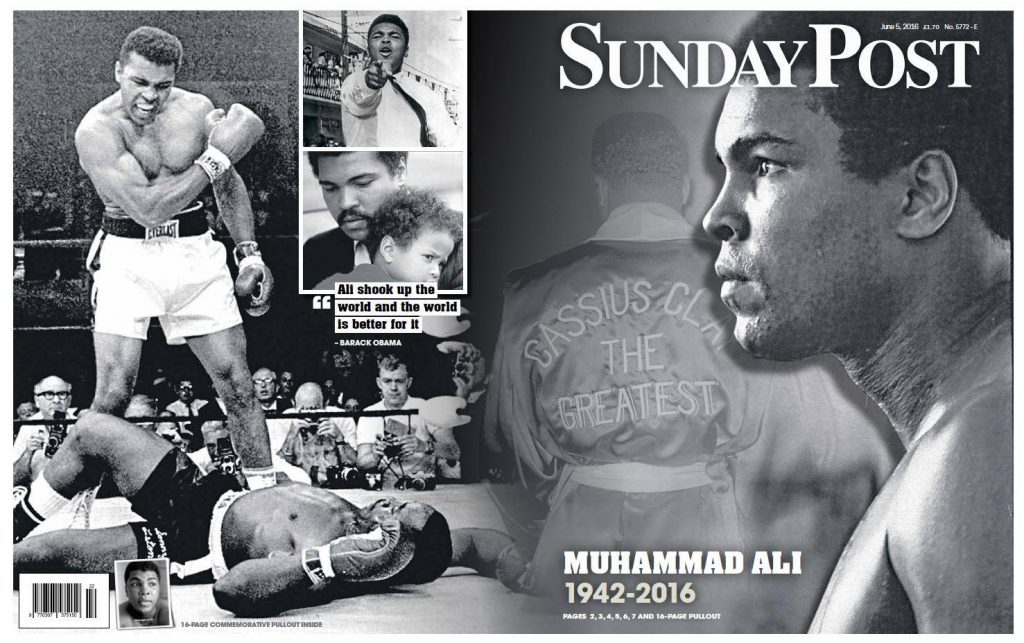 This year we lost a number of famous names from David Bowie to Terry Wogan, Jean Alexander to Carrie Fisher.
In June, we paid tribute to legendary boxer Muhammad Ali with this iconic cover and a special 16-page pullout.
---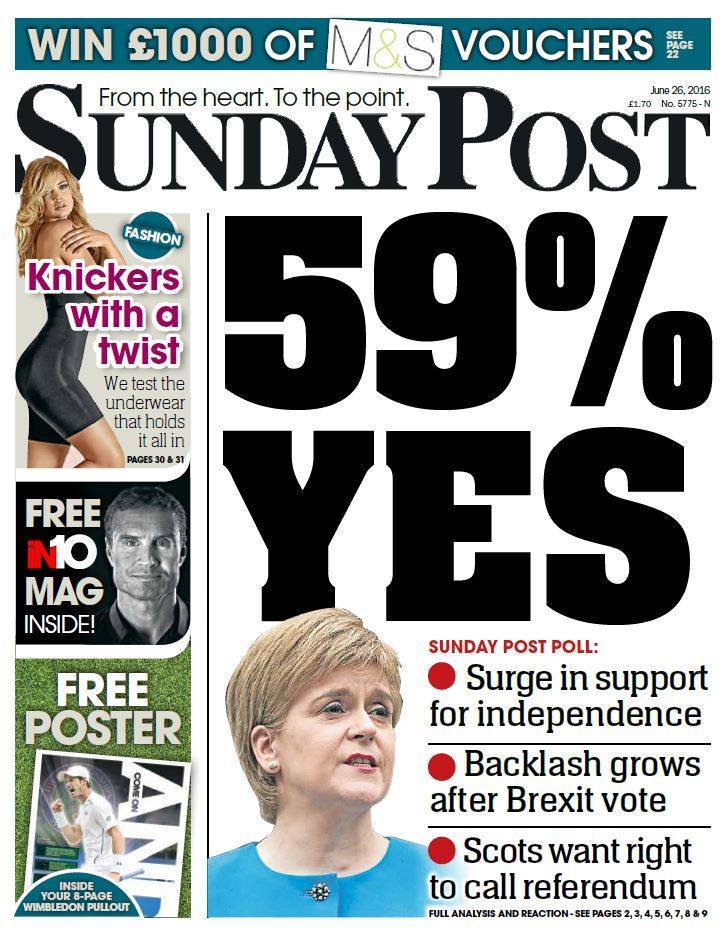 The bombshell of the vote to leave the EU in June was one of a number of huge political events that made 2016 a historic year.
In the wake of the Brexit vote, our poll revealed a surge in support for Scottish independence as the future of the UK became more and more unclear.
---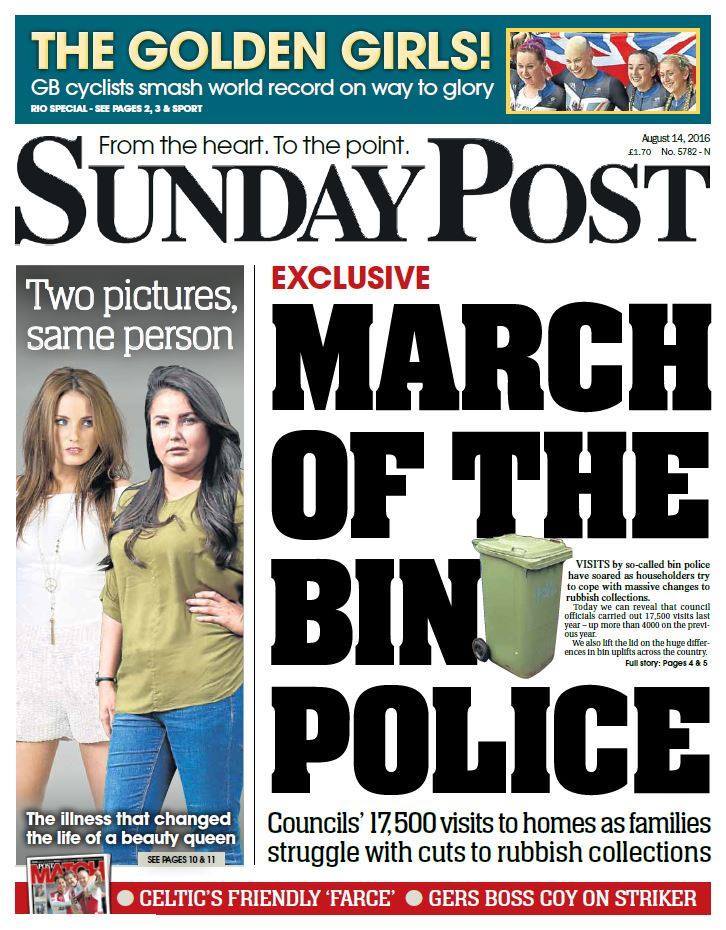 Could your bin get you fined? 
That was the question we asked as we looked into the increasingly confusing rubbish collection rules across Scotland.
---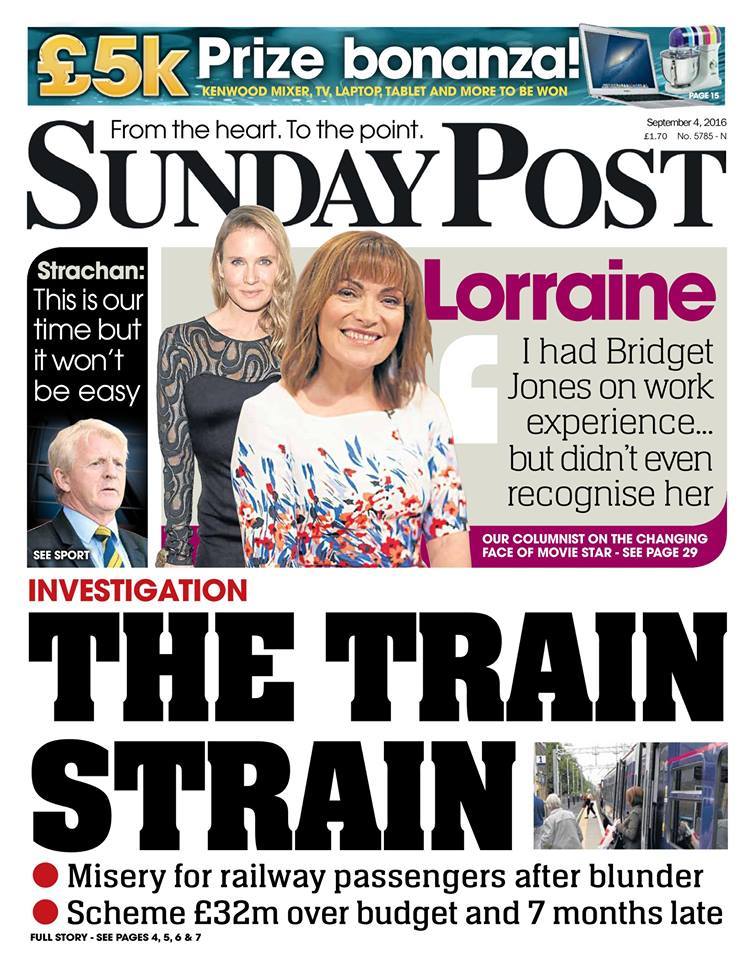 We've extensively investigated the state of Scotland's transport networks, with ScotRail and bus operators coming under fire for their services.
From misery on the rails to soaring bus fares – we've looked out for travellers across the country.
---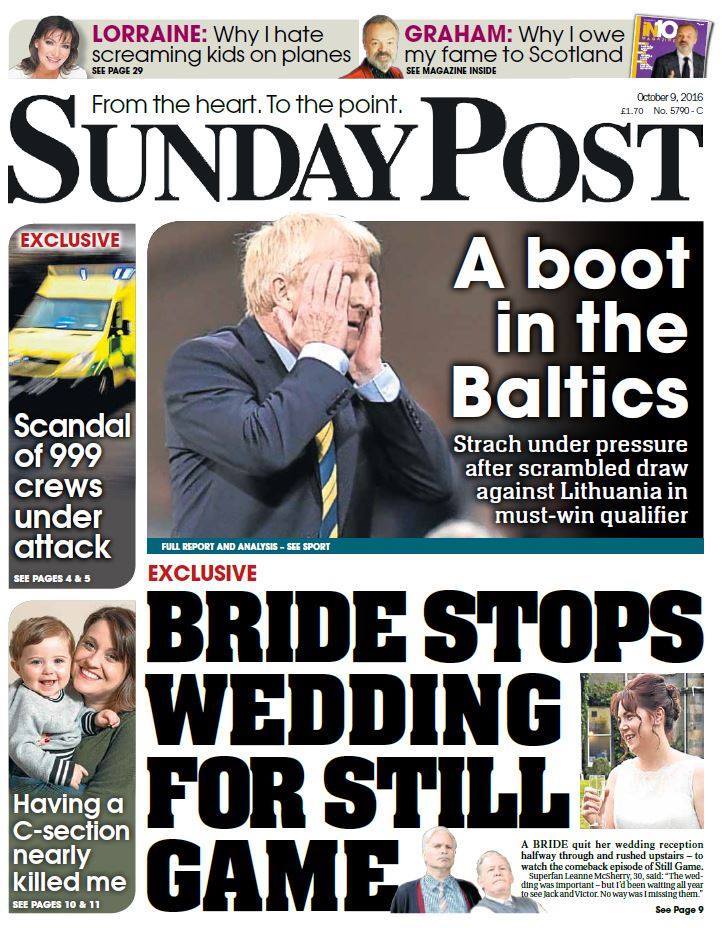 There was more despair for Scotland as Gordon Strachan came under increasing pressure, but it was a happy day for a Still Game-mad bride.
She called a halt to proceedings at her wedding to catch the first episode of the series as it returned to our screens for the first time in years!
---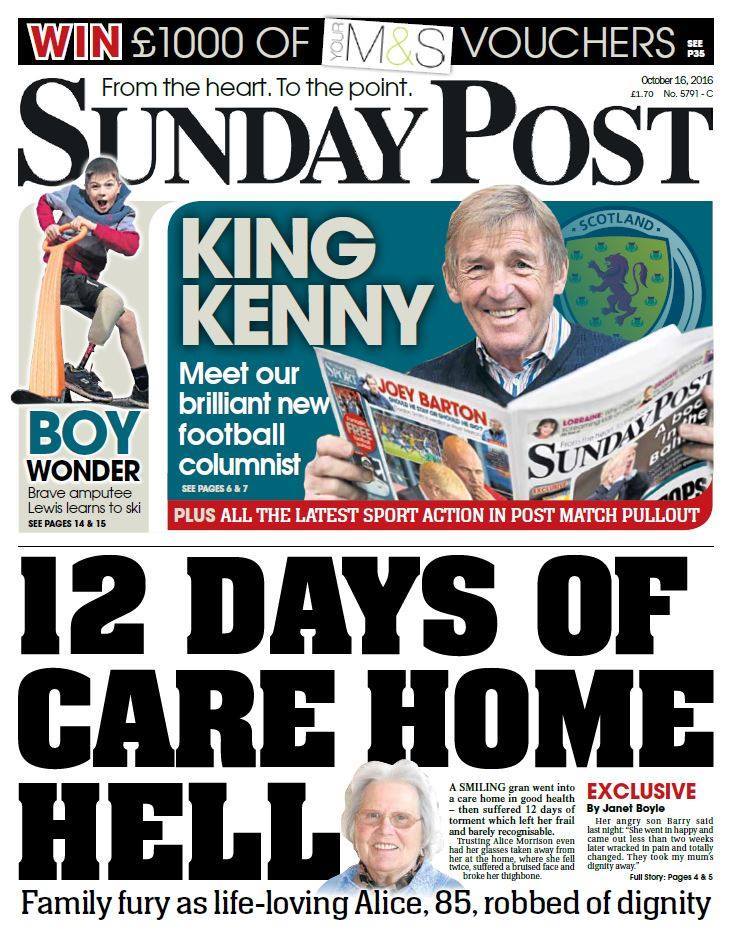 In October we told the shocking story of 85-year-old Alice Morrison's horrendous ordeal in a Largs care home.
The pensioner, who has dementia, was forced to endure 12 days of torment where she suffered a bruised face and two falls.
---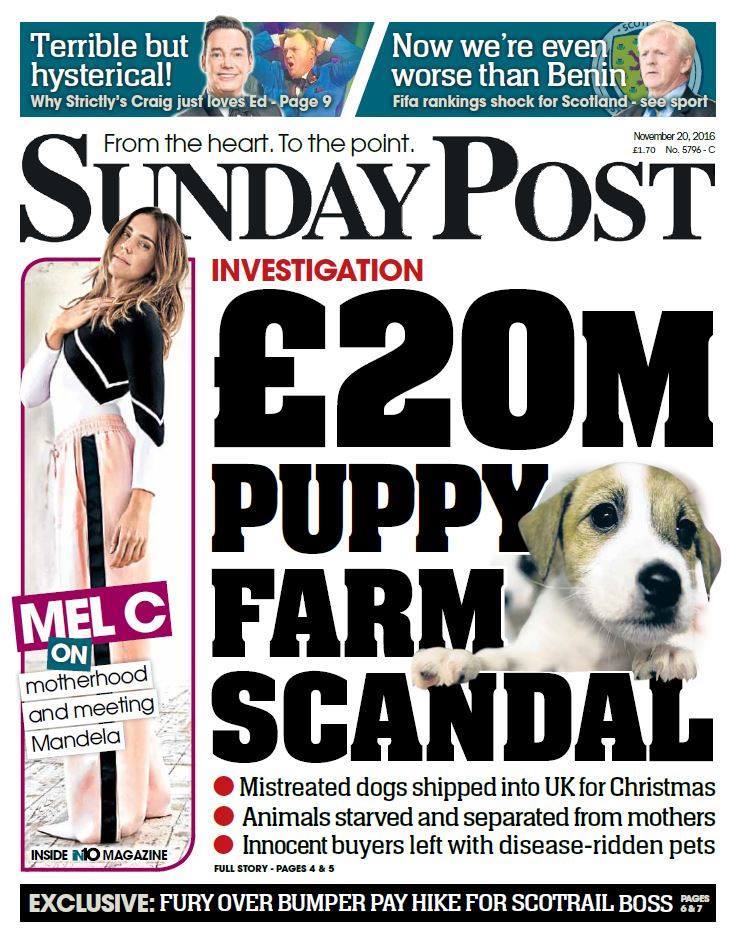 Our investigations team revealed that greedy puppy farmers were flooding Scotland with dogs raised in appalling conditions ahead of Christmas.
Throughout the year we investigated a number of animal issues, including the mistreatment of greyhounds and issues with the Scottish SPCA.
---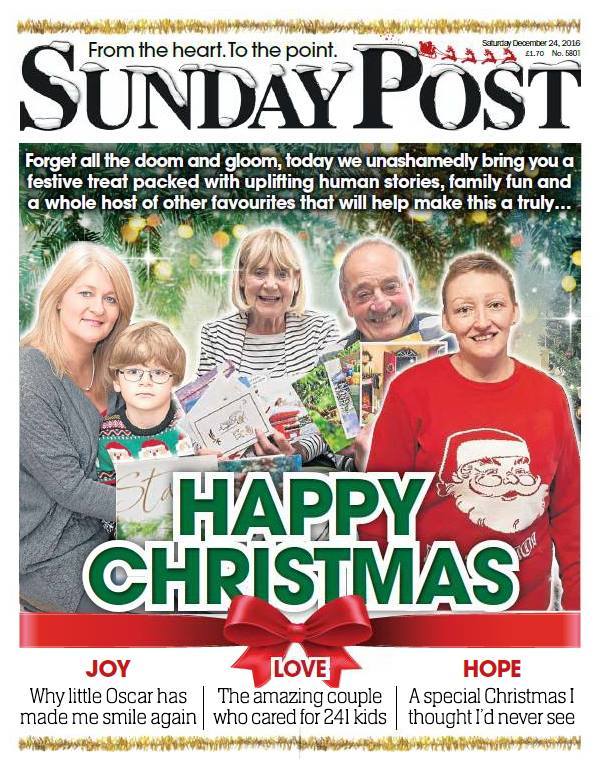 On Christmas Eve, we published on a Saturday for the first time in a century.
With shops closed on the Sunday, we took the opportunity to bring together stories of joy, love and hope at the end of a tough year.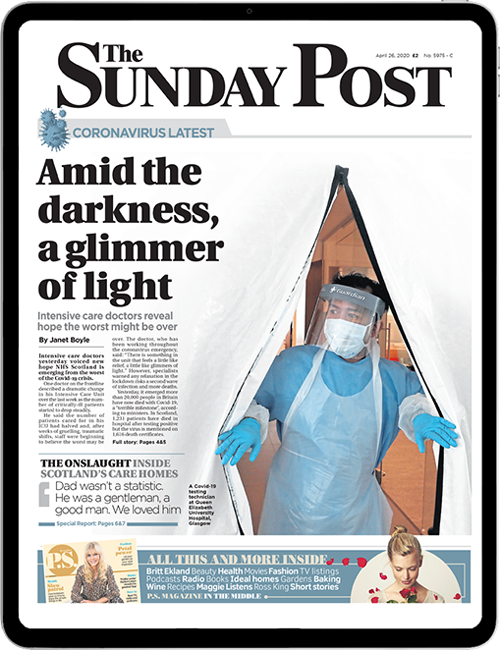 Enjoy the convenience of having The Sunday Post delivered as a digital ePaper straight to your smartphone, tablet or computer.
Subscribe for only £5.49 a month and enjoy all the benefits of the printed paper as a digital replica.
Subscribe