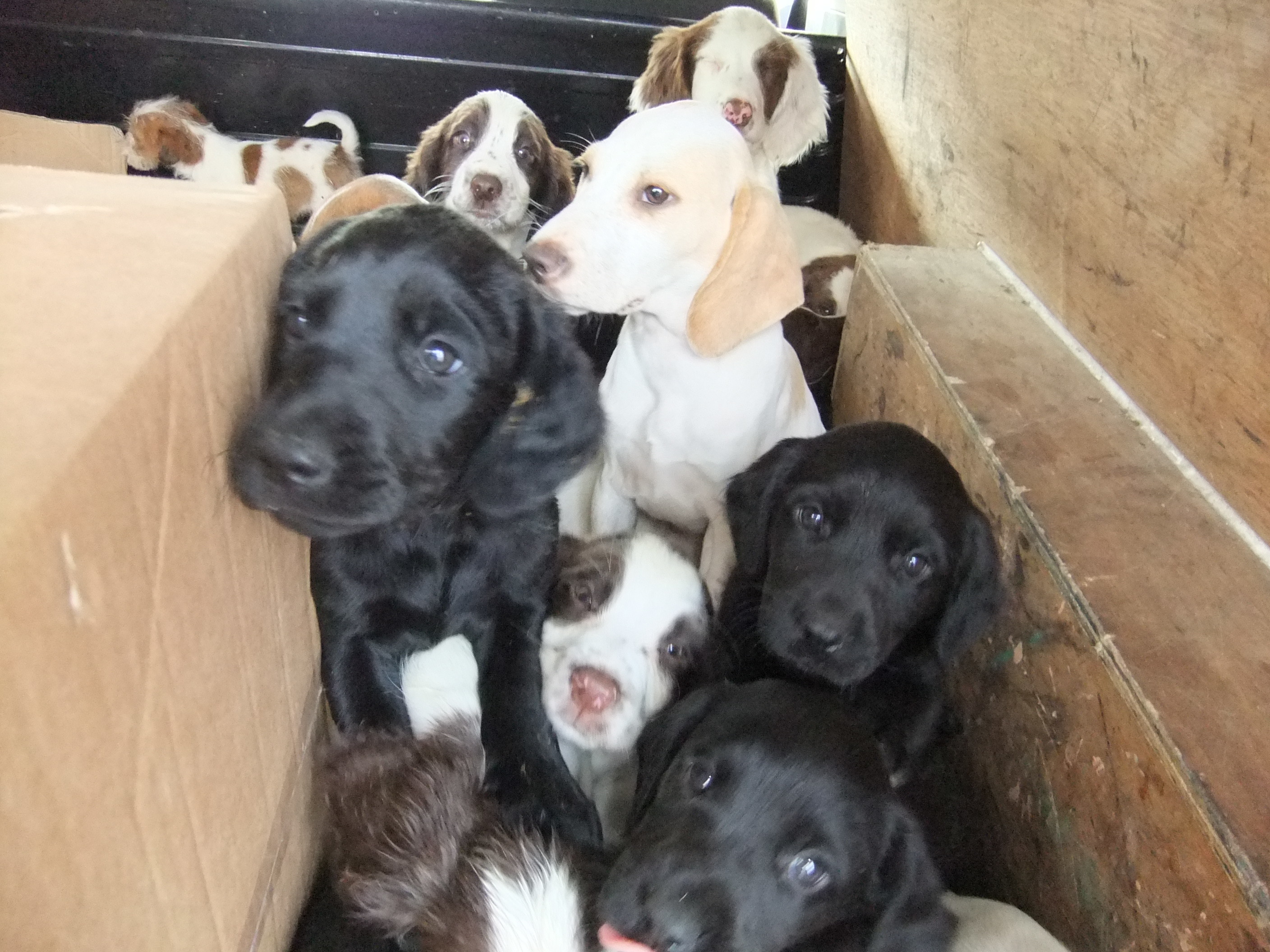 GREEDY Irish puppy farmers are set to pocket millions this Christmas – by flooding Scotland with dogs raised in appalling conditions and sold to unsuspecting customers.
Puppies born on remote farms in rural Ireland are kept in cramped, squalid and filthy cages.
Those that survive their first few weeks are deliberately STARVED to make them less yappy so they can be transported to Scotland in hidden, smuggling compartments.
Adult dogs are often put in with them – again to keep the pups calm – which are often killed as soon as they cross the Irish Sea.
The well-established, sophisticated smuggling network then sees the pups sold from fake family homes in Scotland, designed to give the appearance of legitimate businesses.
The pups – offered with fake vaccination paperwork – often die after a few weeks.
To gauge the extent of the horrific battery-farming industry, The Sunday Post travelled to Dublin to meet up with Irish police officers who have launched a crackdown against the vile £20 million a year trade.
Sergeant Mark O'Doherty, of the Garda Siochana, is helping spearhead the fight against the trade by targeting the smugglers at Dublin Port.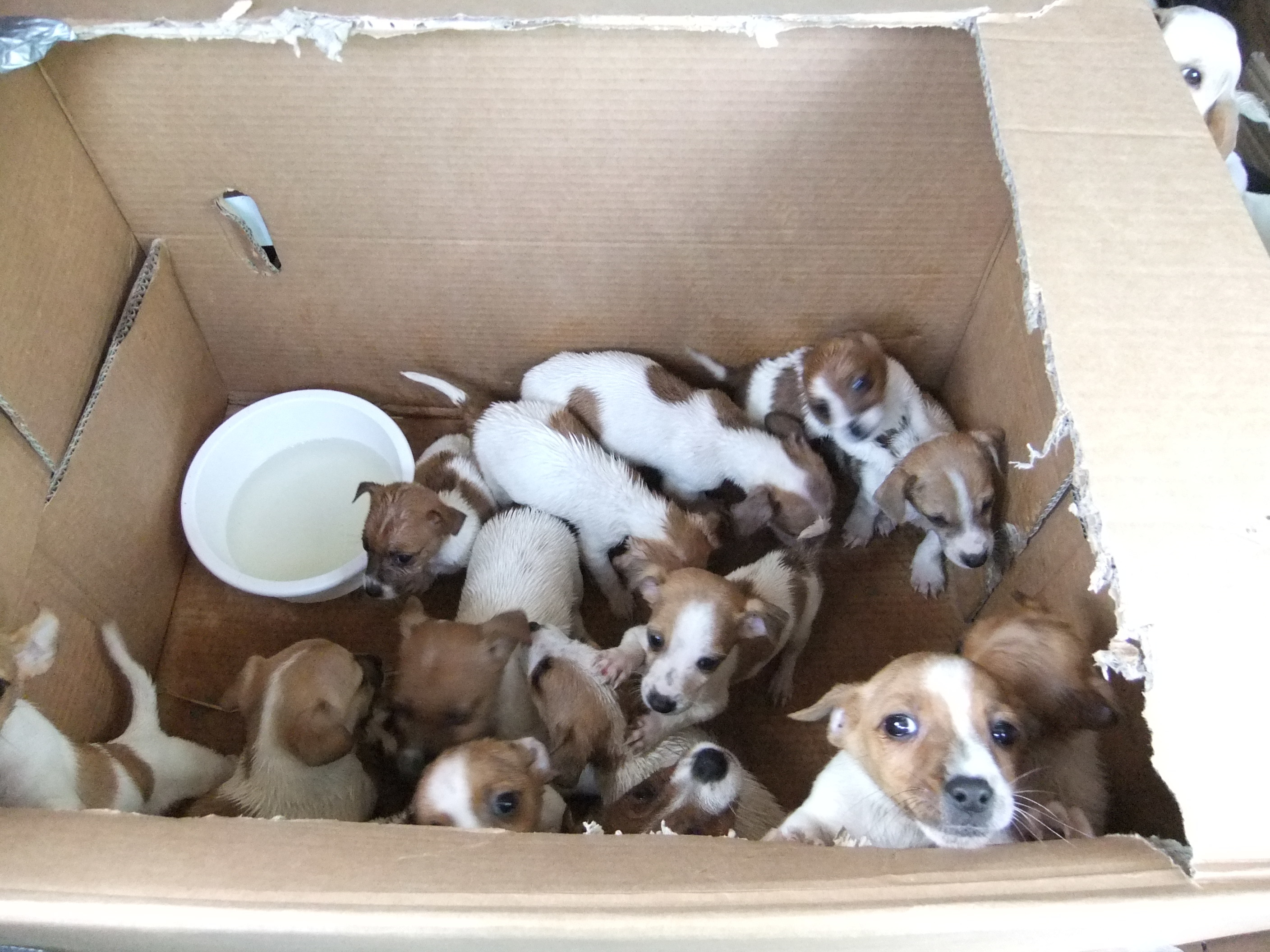 He said: "Make no mistake, many of the dogs for sale in Scotland will have been raised in appalling conditions.
For those behind in the farms it's a full time job that brings in big money.
"They create an elaborate deception designed to convince people they are getting a healthy puppy, complete with legitimate paperwork.
"But, the reality is a large percentage of the dogs are suffering from the day they're born, raised in appalling conditions, and are bred purely to make money."
We were given exclusive access to the team running Operation C-Port, which targets the illegal smuggling of puppies to Scotland.
The huge profits up for grabs, coupled with rock bottom conviction rates for crimes like animal cruelty in Irish courts, have seen the establishment of large scale puppy farms in remote rural locations which animal welfare groups concede are virtually inaccessible.
At each location, puppy production is carried out on an industrial scale.
Investigators conservatively estimate each farm generates puppies worth £2.5 million from 500 breeding bitches per year.
Overhead costs are kept as low as possible to maximise profit.
Any vaccinations that are carried out are often administered by farmers themselves to save on veterinary bills.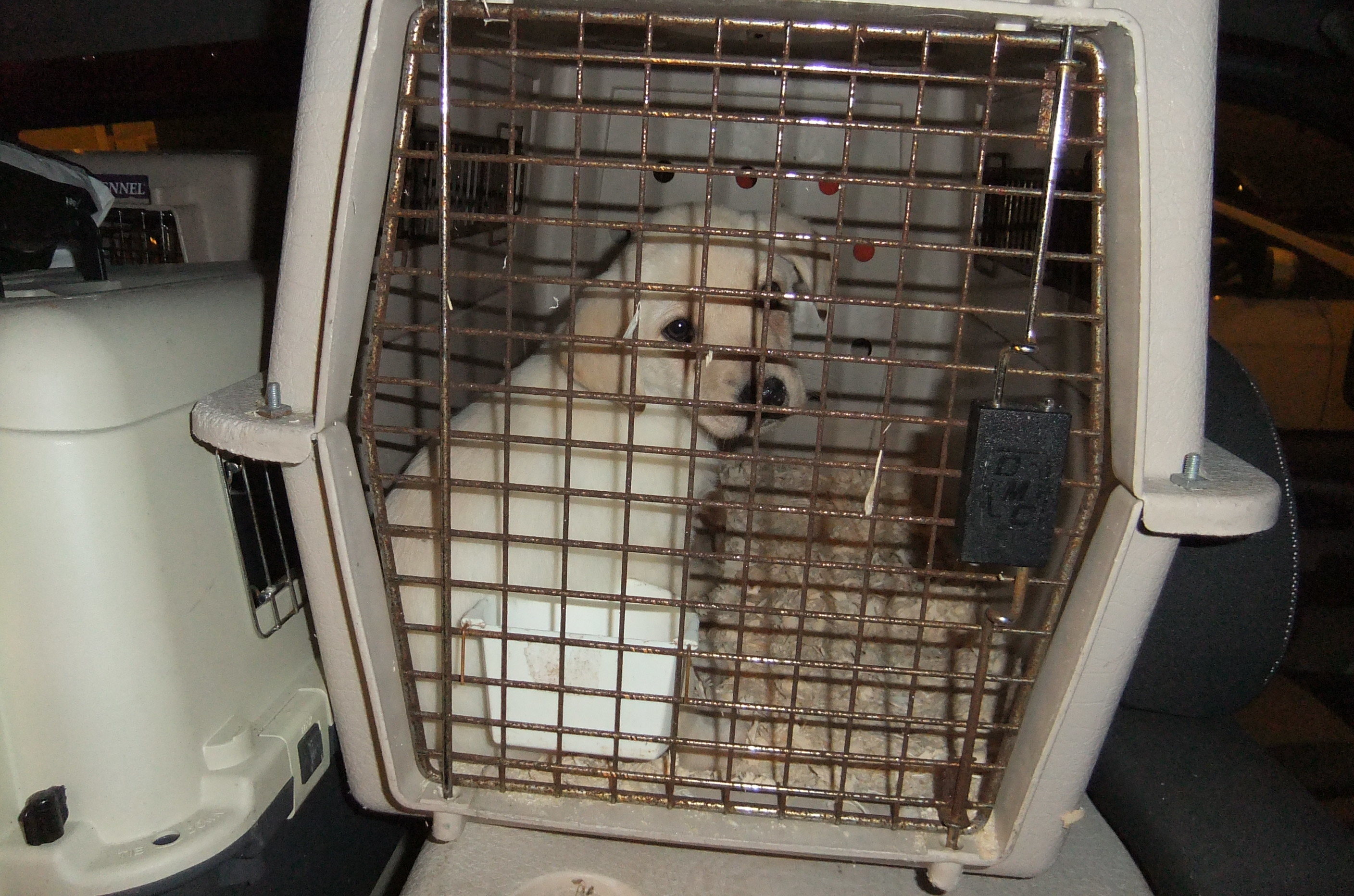 They also concentrate on small breeds, like Pugs, West Highland Terriers, cocker spaniels, and beagles, as more can be crammed into the small cramped cages the cute dogs are kept in.
Small dog sizes also makes it easier for transportation to the UK.
Brian Gillen, Chief Executive Officer of The Dublin Society for Prevention of Cruelty to Animals, said: "Ireland has become the puppy factory for the UK as a result of a lack of control here, and right now the rush is on to fulfil Christmas orders.
"We are really just at the beginning of the problem. I don't really see serious steps being taken to address the situation.
"There's been very few inspections and even fewer guidelines, allowing the problem to fester.
"The greed for the money involved means they will go to elaborate lengths to cash-in.
"A customer in Scotland for example will see puppies for sale on the internet at bargain prices. There will even be children in the on-line photographs to reassure the customers.
"They will be told they can visit the puppies at a family home and be assured the dogs have the appropriate paperwork.
"But it's all a con.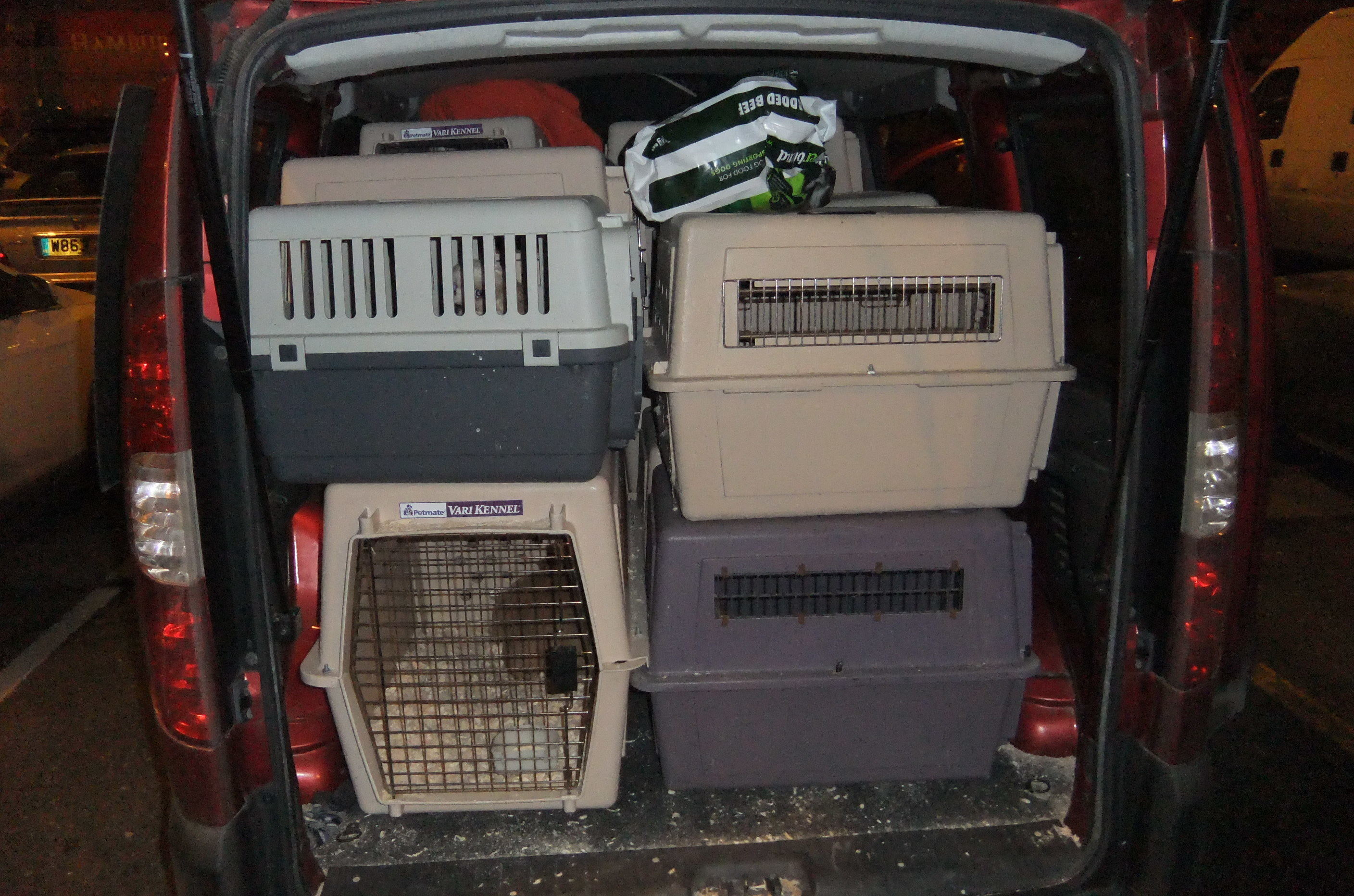 "The family home is just a front to convince customers they are getting the real deal, and will likely be
connected back to Ireland through a family tie.
"We've also discovered fake documentation for the puppies using false vets names."
It's believed more than 30,000 puppies-a-year are currently being bred in Ireland for the UK market, but demand could reach 20 times that level.
Irish legislation prevents puppies being transported until they are
15 weeks old, but hungry-for-profit farmers remove them from their mothers at four weeks, keep them in incubators for two-to-three weeks and then move them to be sold.
The consequence for the puppies' welfare is catastrophic.
Mr Gillen added: "The animals don't get better, there is no recovery. Some have severe behavioural problems making them hyper aggressive, others are terrified of humans.
"In some cases they will be riddled with disease. Unsuspecting owners will spend thousands on veterinary fees trying to make them better, and they die anyway.
The movement of the puppies to the UK through seaports is also a traumatic experience.
They will be starved to make them lethargic and less likely to bark to help prevent detection, and then packed into cages or stuffed into concealed compartments in vans.
Often an older female dog will be make the journey through the port with them to keep them calm.
However, Sgt O'Doherty, who is in charge of immigration at Dublin Port, said: "More than likely the animal will be destroyed or discarded soon after arriving in the UK.
"They've served their purpose and are of no value."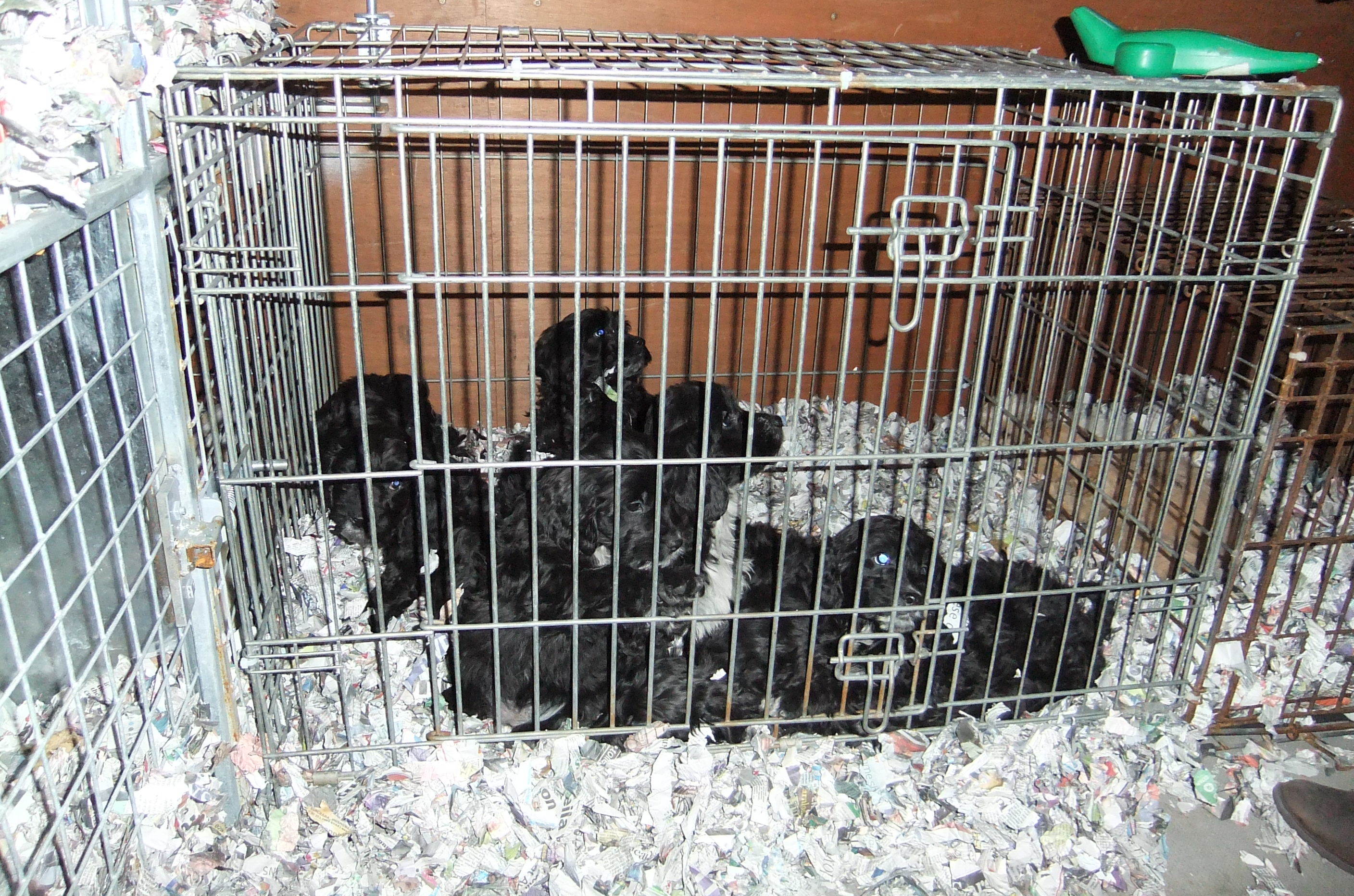 Working closely with colleagues at the Scottish SPCA and HMRC, a sharing of intelligence and targeted operations has lead to a number of significant seizures at ports across the UK, including Cairnryan in Dumfries and Galloway.
On Tuesday almost 100 puppies were rescued at Holyhead Port on Anglesey, off the coast Wales.
The various breeds arrived in vans on two separate ferries before being intercepted by Border Force.
The puppies, most just six or seven weeks old, were travelling in "filthy" conditions the RSPCA said were a "shocking example" of the scale of the puppy trade. A spokesman added that to "unscrupulous dealers, these young pups are nothing more than a cash bonanza".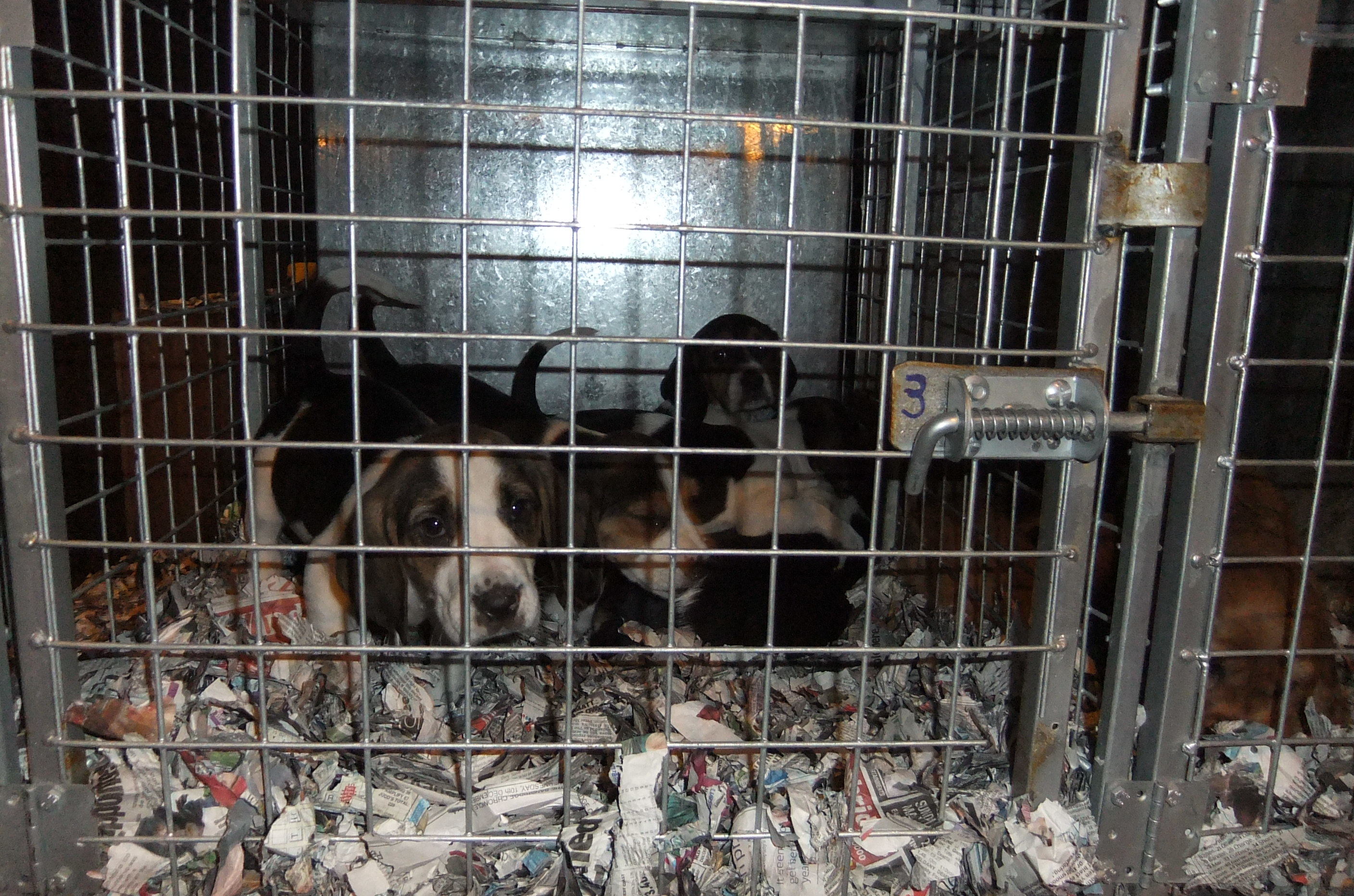 Since January 140 puppies have been have been seized at Cairnryan.
A pilot scheme was set up to try to stem the flow into Scotland, that allowed Scottish SPCA investigators new powers to stop and search the vehicles of those it suspected of illegal trafficking.
Earlier this week, Dumfries & Galloway Council took the step of extending those powers for another year.
Sgt O'Doherty added: "The people behind this are ruthless and anyone thinking of going down the route of cheap puppies from the internet needs to realise the real reason they are cheap."
---
READ MORE
Demand for'designer' dogs is fuelling illegal puppy farms
Puppy breeder faces cruelty accusations after puppies die within weeks of purchase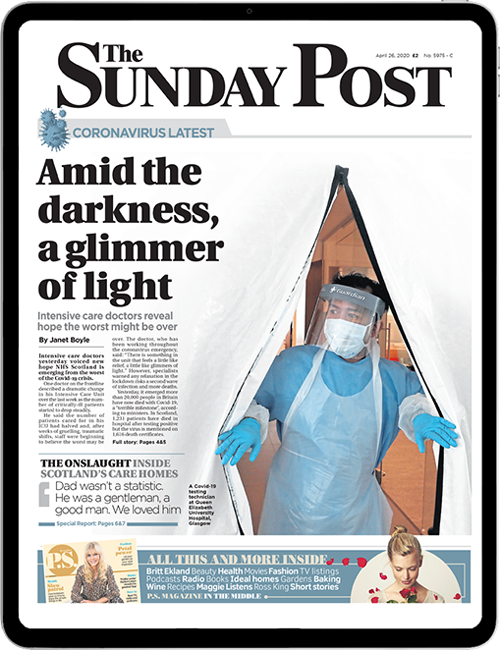 Enjoy the convenience of having The Sunday Post delivered as a digital ePaper straight to your smartphone, tablet or computer.
Subscribe for only £5.49 a month and enjoy all the benefits of the printed paper as a digital replica.
Subscribe