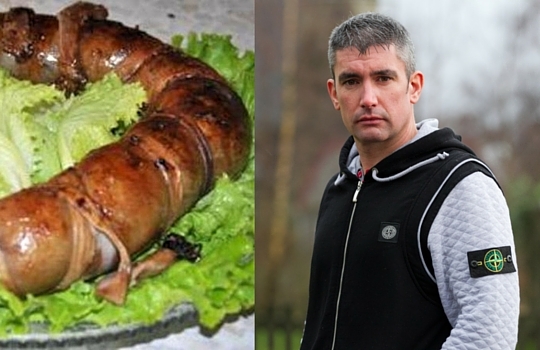 Speaking for the first time about his ordeal, mine worker Michael McFeat said weapon-wielding thugs tried to run him off the road as he fled the former Soviet country in fear for his life.
The 39-year-old sparked a diplomatic incident when he compared the chuchuk sausage – a hugely popular local delicacy – to a horse's private parts.
His co-workers at the Kumtor gold mine were so enraged by his comment on social media they called a strike and demanded Michael be arrested for race hate crimes.
He's now revealed he had to be smuggled out of the mine in the back of an ambulance.
His harrowing nine-hour escape ended with him being arrested at the airport and warned by police his comment could have started a war between Britain and Kyrgyzstan.
Now safely back home in Abernethy, Perthshire, with wife Amanda and two children, Abbie, eight, and Logan, five, Michael said: "I'm just relieved to be back in one piece."
Michael's troubles began when he shared a picture of his work colleagues enjoying a "fantastic Hogmanay feast" at a party in the mine's canteen.
He added the caption: "The Kyrgyz people queuing out of the door for their special delicacy the horse's penis!!!".
While the post was widely thought to be a joke, Michael believed the traditional chuchuk dish was actually a horse's penis, not a sausage stuffed with horse meat and spices.
The welding superintendent explained: "In the canteen there is a Kyrgyz kitchen and an expat kitchen.
"I was told from my first time here last March that it was a horse's penis. All the expats believed it and probably still do."
Michael's shift on New Year's Day passed without incident. But just after lunchtime the following day he was frogmarched from his work site to the mine safety office.
He said: "I was told my post had caused an uprising and there was a lynch mob of hundreds coming to get me, so they needed me off the site for my own safety".
Michael explained that because there are layers of security checkpoints at the mine the only way they could get him out unnoticed was in an ambulance.
"I lay in the back for four hours before they got the all-clear to get me through the gates without stopping," he said.
The ambulance travelled 12 miles along a dirt track.
Michael was then transferred to a Jeep driven by two burly security men. He was told he was being taken to capital Bishkek.
However, just outside the town of Balykchy, 140 miles into the 250-mile journey, they were ambushed by two car loads of locals who tried to run them off the road.
"They were ramming us, trying to kill us," he recalled.
"We stopped and five of them came out with something in their hands.
"I wasn't sure if they were guns or knives or clubs, so I hid in the boot.
"The driver put the jeep into reverse and fled. They ended up chasing us all around the town."
Fearing they too would be killed, the security guards threw Michael out of the Jeep in an industrial estate.
"They said, 'Someone will come for you'. It was pitch black and I could hear cars screeching around looking for me," he said.
"I didn't know if I'd be rescued or if I'd been left to die. I thought, 'I'm not going to get out of this'.
"I lay flat against a wall using my rucksack to hide my face. Every time a car came I just hoped no one could see me."
About 45 agonising minutes later Michael got a text from the mine asking where he was. It said more security had been sent to rescue him.
"I had to sneak along the road to find them and, by luck, I did," he said.
Michael's rescuers took him to a house near Bishkek's airport where he was given a flight ticket home.
Arriving at the departure area at 2am he came face-to-face with giant "Wanted" posters featuring a photo of him lifted from social media.
He was arrested by armed police as he approached passport control.
Michael was handcuffed and taken to a police station where, after several hours, he was warned he was being held under racial hatred laws.
Given the seriousness of the crime – which carries a jail sentence of up to five years – he was driven by armed police to Karakol, a provincial capital 80 miles north of the mine.
He was then interviewed. He explained: "The police told me my act could send Kyrgyzstan to war with the UK."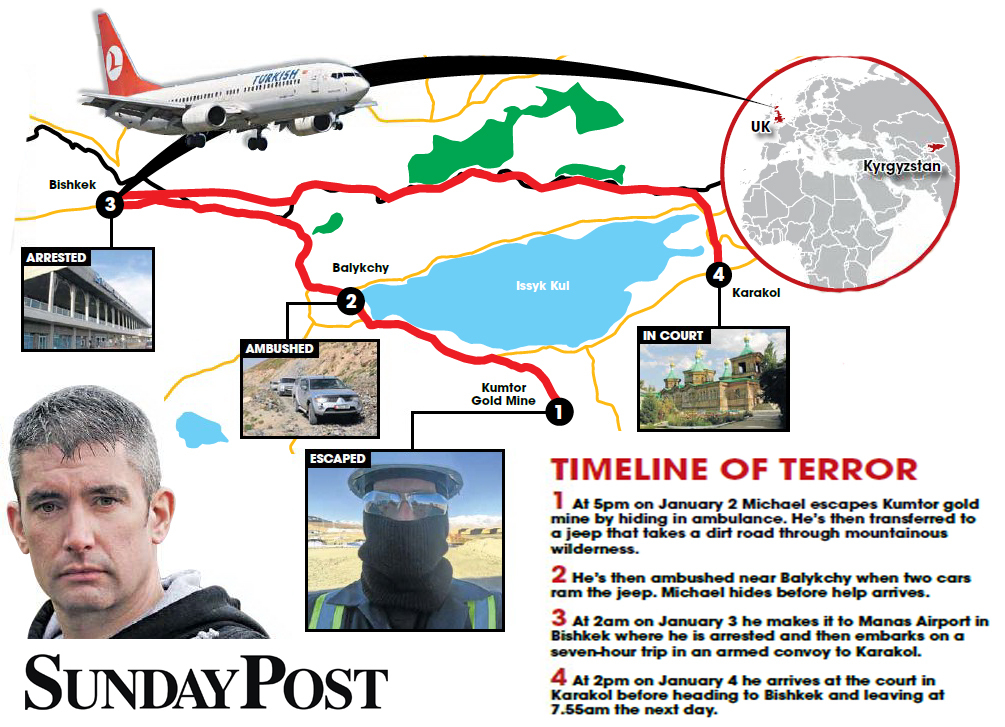 Michael assured them he hadn't meant to cause offence. The officers forced him to make an apology in writing and in front of a TV camera.
He was then taken to a safe house guarded by two armed policemen.
At 2pm the following day he appeared in court.
He said: "That's when I really began to panic because I'd been told I could go to jail for five years.
"I was in a foreign country with no idea how the legal system worked.
"It was a nightmare because my translator had very poor English. The only words I understood were 'Facebook' and 'Scotlandia'."
Michael said the widely reported Kyrgyzstan Government line about him being deported as he had the wrong documents was untrue and used as a cover story to appease locals.
"I was told there was a 17-page petition demanding I be jailed and the mine went on strike after I left, so they were making an example of me," he said.
"I can't fault the police, and I think the authorities did what they had to do.
"Everyone seemed to have my best interests at heart once I explained it was a misunderstanding."
Police then drove Michael to the airport for a flight to Edinburgh.
He has since learned colleagues in his Facebook photo were also investigated.
"They are scared for their jobs now and I feel terrible," he said.
"I've always been up for a joke but this was one time I wasn't joking and it's been blown out of proportion."
Michael is now banned from entering Kyrgyzstan for five years.
"It's disappointing as I love the job and loved the month on, month off shift, but everything happens for a reason.
"I'll find out what that reason is soon enough, but for now I'm going to spend time with my family."
"I don't think my wife will be letting me go anywhere far any time soon.
"She's been through enough."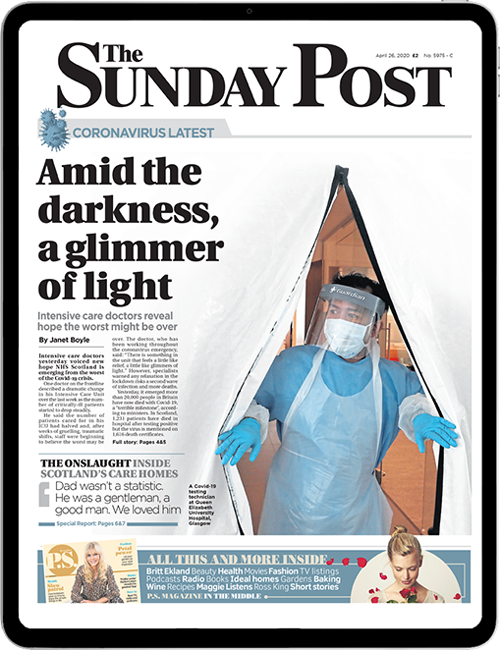 Enjoy the convenience of having The Sunday Post delivered as a digital ePaper straight to your smartphone, tablet or computer.
Subscribe for only £5.49 a month and enjoy all the benefits of the printed paper as a digital replica.
Subscribe