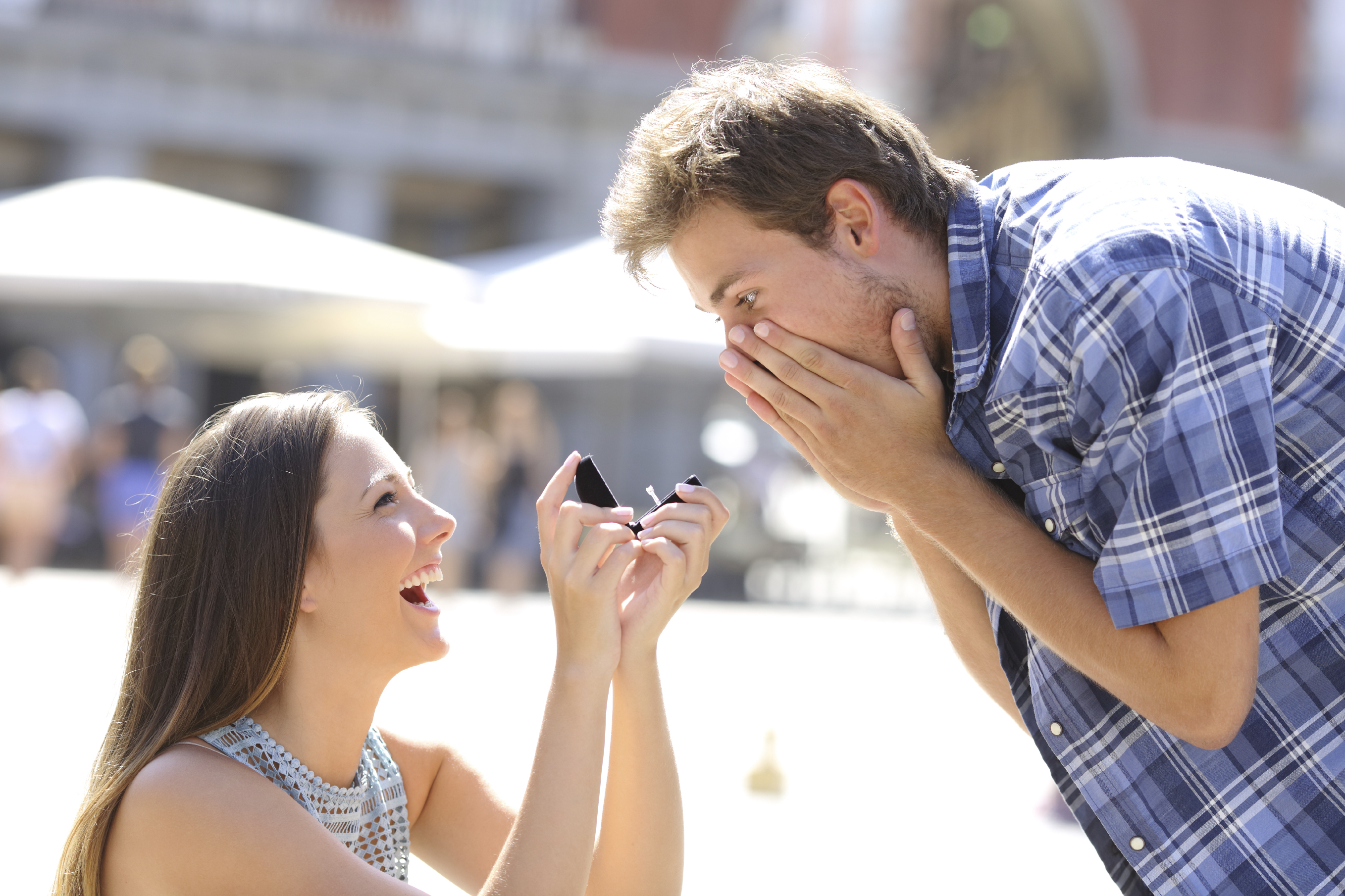 Here are some engagement traditions from around the globe.
1. China
For engaged couples in Daur, China, there is a tradition which involves them having to dissect a chicken to check the liver. If the chicken's liver is healthy, they are able to set a date, if not, they must continue their search until a healthy chicken liver is found.
2. Kenya
In the Rendille tribe a prospective groom will send the woman he wants to marry a set of beads. If the beads are accepted by the woman, the nuptials will proceed. With a yes also comes an ornament from the family of the bride-to-be, she will add this to her beads if the family accept the engagement.
3. Fiji
The tooth of a sperm whale.. pic.twitter.com/YzseNg0Oo9

— Mike Liggins (@MikeLiggins) January 25, 2016
Not only do men in Fiji need to ask the bride's father for permission, they must also follow the tradition of presenting him with a whale's tooth. The gift must be presented before the prospective groom can ask for the woman's hand in marriage.
4. Thailand
Traditionally in Thailand a couple's engagement is a ceremony in itself known as Thong Mun. The groom-to-be gives gold to his intended's family, which is all part of the dowry negotiations.
5. Scandinavia
In Scandinavian countries, both the man and the woman wear rings to symbolise their engagement. The wedding band is then presented during the ceremony, and after the birth of the first child, a third ring is given. It's tradition for the engagement to last three to four years before having the wedding ceremony.
6. Japan
[instagram url = "https://instagram.com/p/96-RcPTXMk/"]
After a proposal in Japan, it's traditional for the families to exchange nine gifts, yes nine, wrapped in rice paper. The engagement ceremony is called a Yinou and it's usually when the families of the prospective bride and groom meet for the first time. Gifts often include dried cuttlefish, kelp, linen thread and a folded fan – all symbolising different hopes for the future.
7. And of course… the UK and Ireland
The leap year proposal is a tradition dating back to the 5th century in Ireland, when St Bridget became frustrated at how long women had to wait for to be asked for their hand. After a discussion, St Patrick announced women could from then on propose on a leap year. Just as the leap year evens out the calendar, this custom would now even out proposals.
The first documented leap year woman-to-man proposal was in 13th century Scotland. A law was passed that declared any man turning down a proposal should pay a fine – ranging from a kiss to a pair of gloves.
If you're among the women thinking of popping the question this leap year, Hertz has handpicked some of the top proposal spots in the country.
READ MORE
How much does marriage cost? New research reveals the financial cost of a happy relationship
MSP Marco Biagi hails same-sex marriage bill one year on from first weddings
//