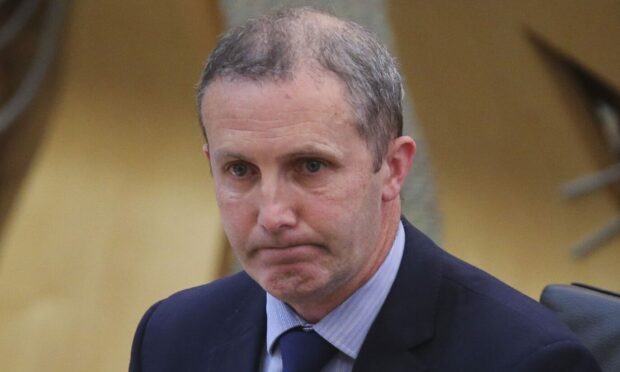 Humza Yousaf was facing growing pressure last night over Michael Matheson's £11,000 iPad roaming bill, with a senior SNP figure saying the health secretary's future is on a knife-edge.
The party heavyweight, who asked not to be named, argued the first minister had been made to look "weak" by refusing to sack Matheson.
He said it is now 50-50 over whether the embattled health secretary will survive to the end of next week.
Political rivals are calling for Yousaf to face a grilling from MSPs after refusing to answer questions on Thursday ahead of a statement by Matheson.
The health secretary later admitted his teenage sons used his Holyrood-issued iPad to watch football matches while on holiday in Morocco.
He initially insisted the device had only been used for parliamentary work.
Matheson apologised to the Scottish Parliament and said he had not mentioned his family's involvement earlier because he wanted to protect his children.
Matheson's future in the balance
But a senior SNP source said that while the situation appears to be "more of a muddle than a fiddle", it has put the health secretary's political future "in the balance".
He said: "I don't think for one moment that Michael is dishonest or corrupt or deliberately intended to defraud but it just doesn't really look very good.
"It's made a difficult situation for the SNP worse.
"I don't quite know if he's going to be able to survive or not. If any more revelations were to emerge, I think that would be it finished."
Labour and Conservative politicians have called on Matheson to consider his position following the revelations.
Some have also questioned Yousaf's handling of the situation.
The source added: "Humza doesn't come out of this very well. Whenever there's a problem, it takes him ages to sort it out.
"It makes him look weak."
Call for Yousaf to face MSPs
Scottish Conservative chairman Craig Hoy insisted Yousaf should set out his defence of the health secretary in Parliament.
He said: "The public and the parliament deserve to hear the first minister's defence of Michael Matheson, and for it to be debated in public.
"Not least because he hid behind the SNP health secretary at FMQs last week, with the flimsy excuse the ministerial statement was yet to come.
"But he must have known that, other than blaming his family, Matheson would do nothing to explain why the SNP's timeline of events just didn't ring true."
However, other SNP figures gave Matheson their strong backing.
Perthshire MSP Jim Fairlie said questions should instead be directed towards the phone company who allowed such a large bill to be accrued and Parliament for signing a deal with them in the first place.
He said he does not want to see a new health secretary have to learn the ropes as the NHS heads into its busiest period.
Fairlie said: "He's got a good track record, he's done a good job as our health secretary.
"The health service is going to be coming under sever pressure, it's already under pressure. I want someone who is a safe pair of hands.
"From a personal point of view, I think he's a decent, hard-working guy and I don't think he deserves it."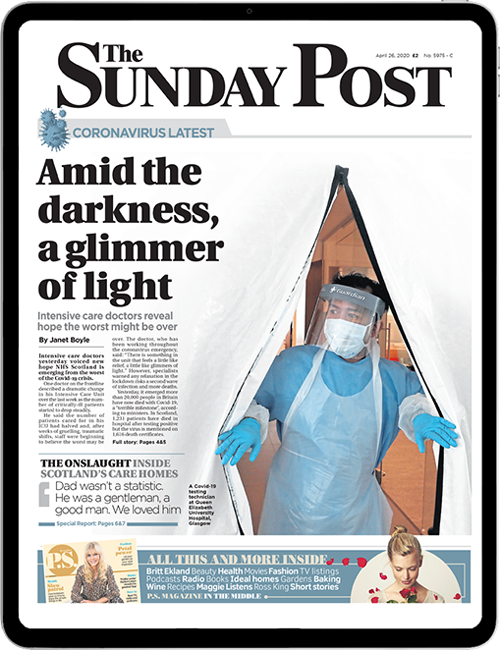 Enjoy the convenience of having The Sunday Post delivered as a digital ePaper straight to your smartphone, tablet or computer.
Subscribe for only £5.49 a month and enjoy all the benefits of the printed paper as a digital replica.
Subscribe